Hi all
Finally finished my project for this poles apart thing .
It's the Airfix "Honda 500cc" 1/24th scale.
The kit went together very nicely but the decals were a
to put on as the model in the instruction sheet is standing upright. After some prodding managed to get them the best I could after them lifting 3 or 4 times.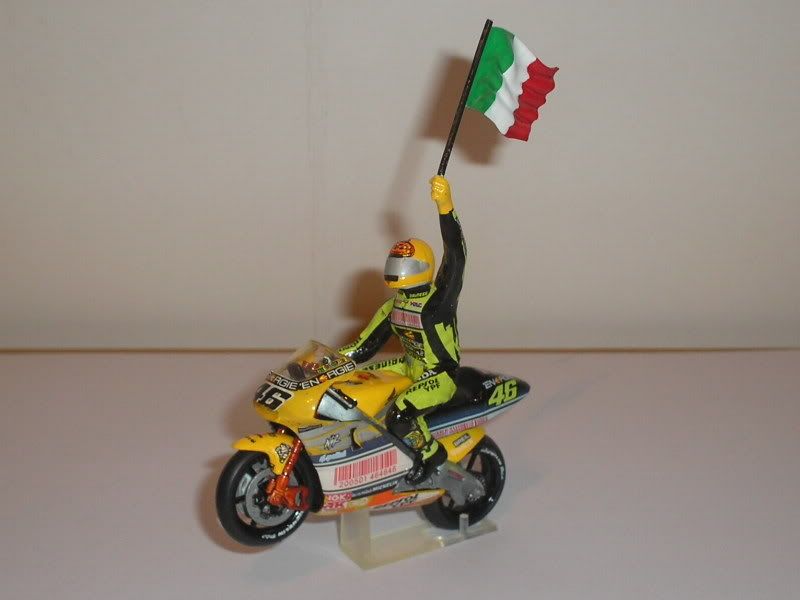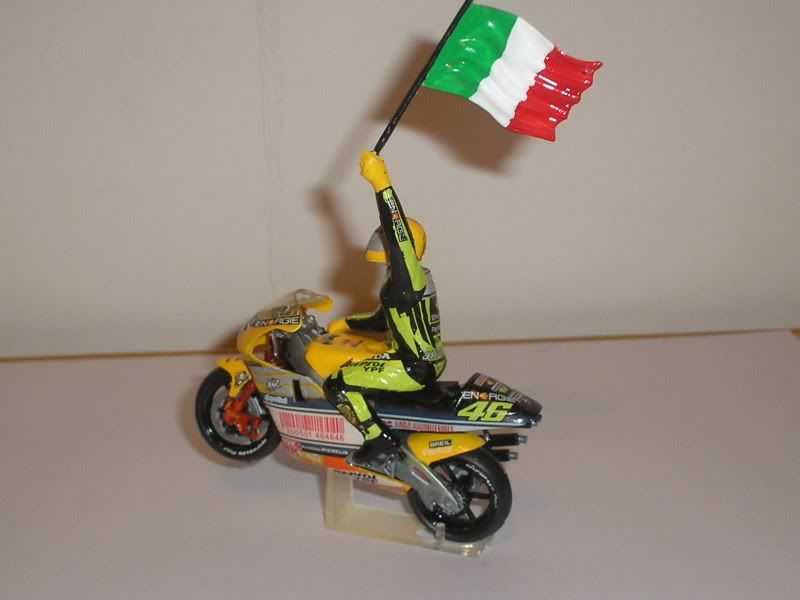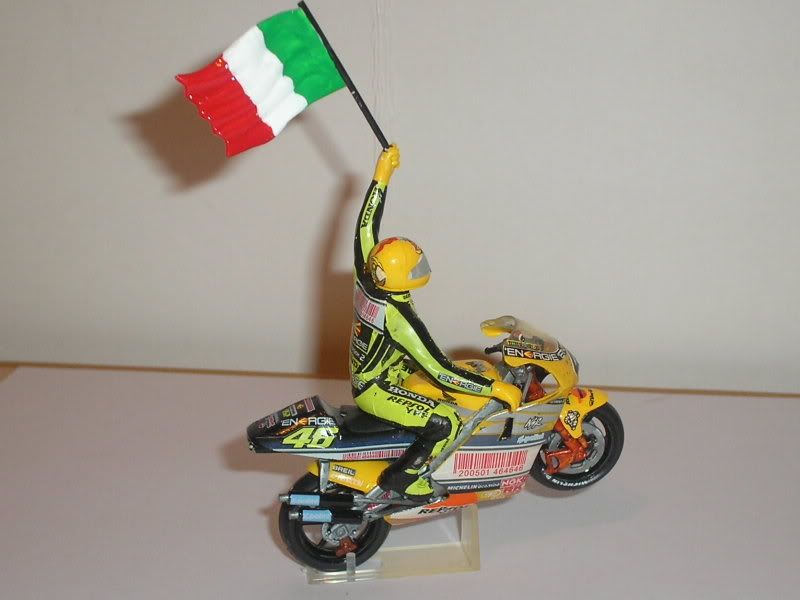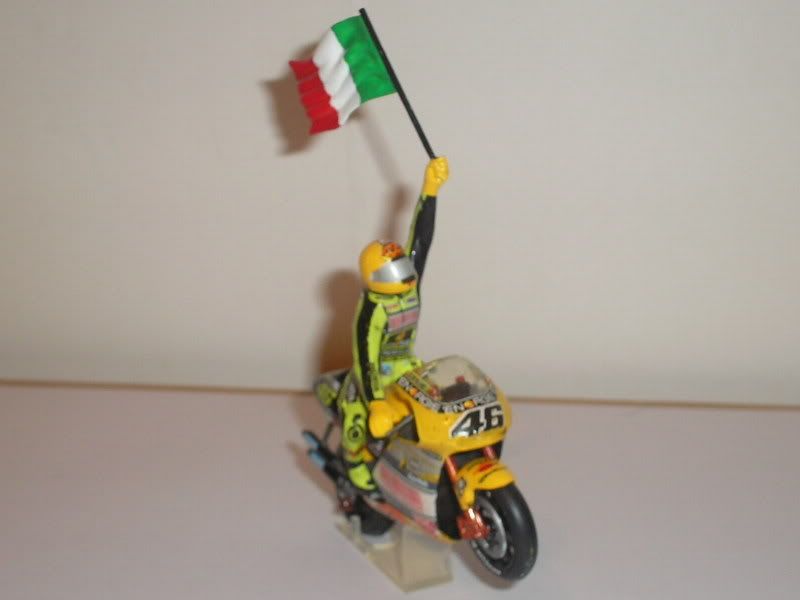 The rider is Valentino Rossi winning "Grand Prix de France, Le Mans, 20th May 2001 on his
Nastro Azzuro Honda.
Hope you like it
Steve C (Jnr) SAS007