Heres my latest.
Dragon 1:72 P-38J.
Its the Droop Snoot kit but I built it as a standard "J" due to the kit not being accurate as a Droop Snoot.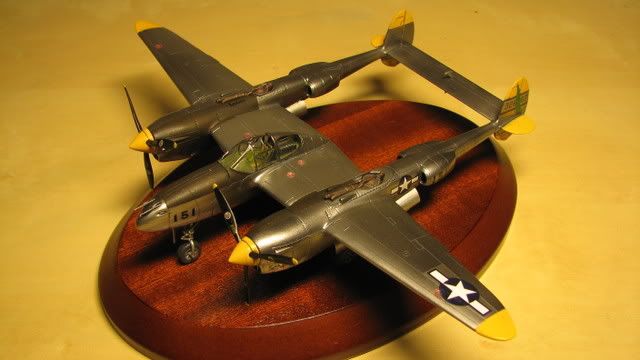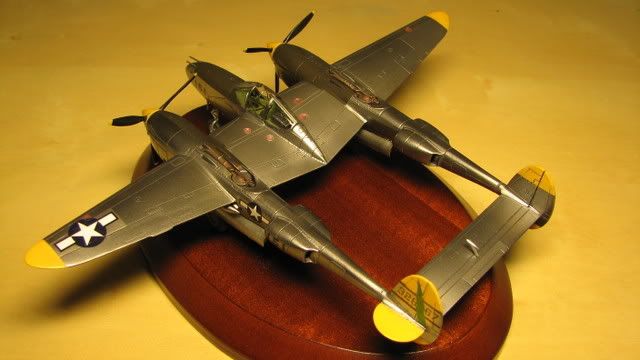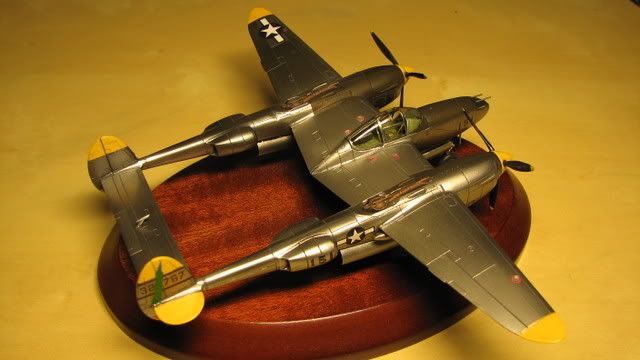 While placing it in the display cabinet I noticed that a large percentage of my builds are NMF.
I was just thinking how nice its going to be on my next build painting a blue camo scheme for a change, until I remembered that the underside will be a NMF.
I ought to have shares in Alclad II
Nige