Well I've gone and done it, finished another kit. doing to much of that lately.
It's the trumpeter 1/144 PLAAF F-8 II Finback not a bad build but the panel lines would not be out of place on a 1/10 scale aircraft. A few bits of filler was needed around the intakes and fuselage top/bottom join. Decals are off registar but with 1/144 AM decals not widely available I had to stick with the kit ones. Painted with Revell 'Aquacolor' silver.
So heres a couple of pictures.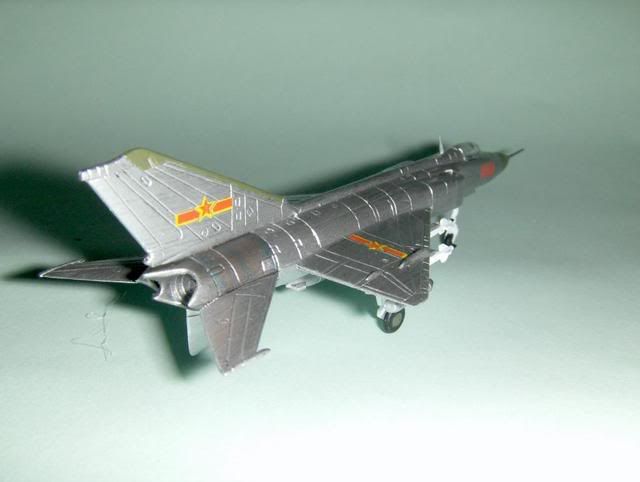 Comments welcome.
Ciao
Luciano