This is another commission from an old Army buddy that I served a long time with and yes,also during the "Storm".
I am using the antique and very brittle example from Dragon. This is the only kit I am aware of so....
I have included the box top mainly because Rons' artwork is so vey very good.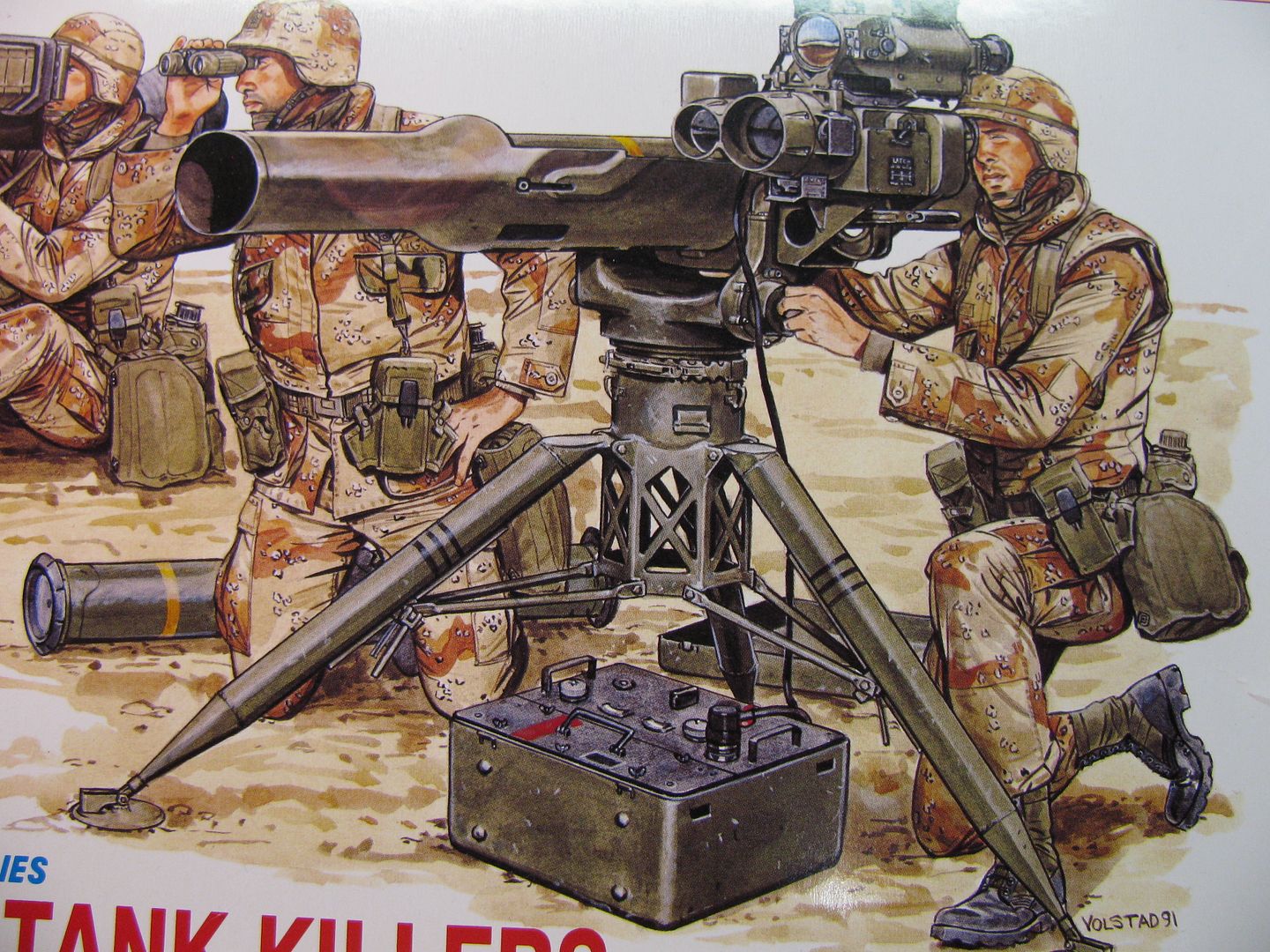 Here are the associated tow parts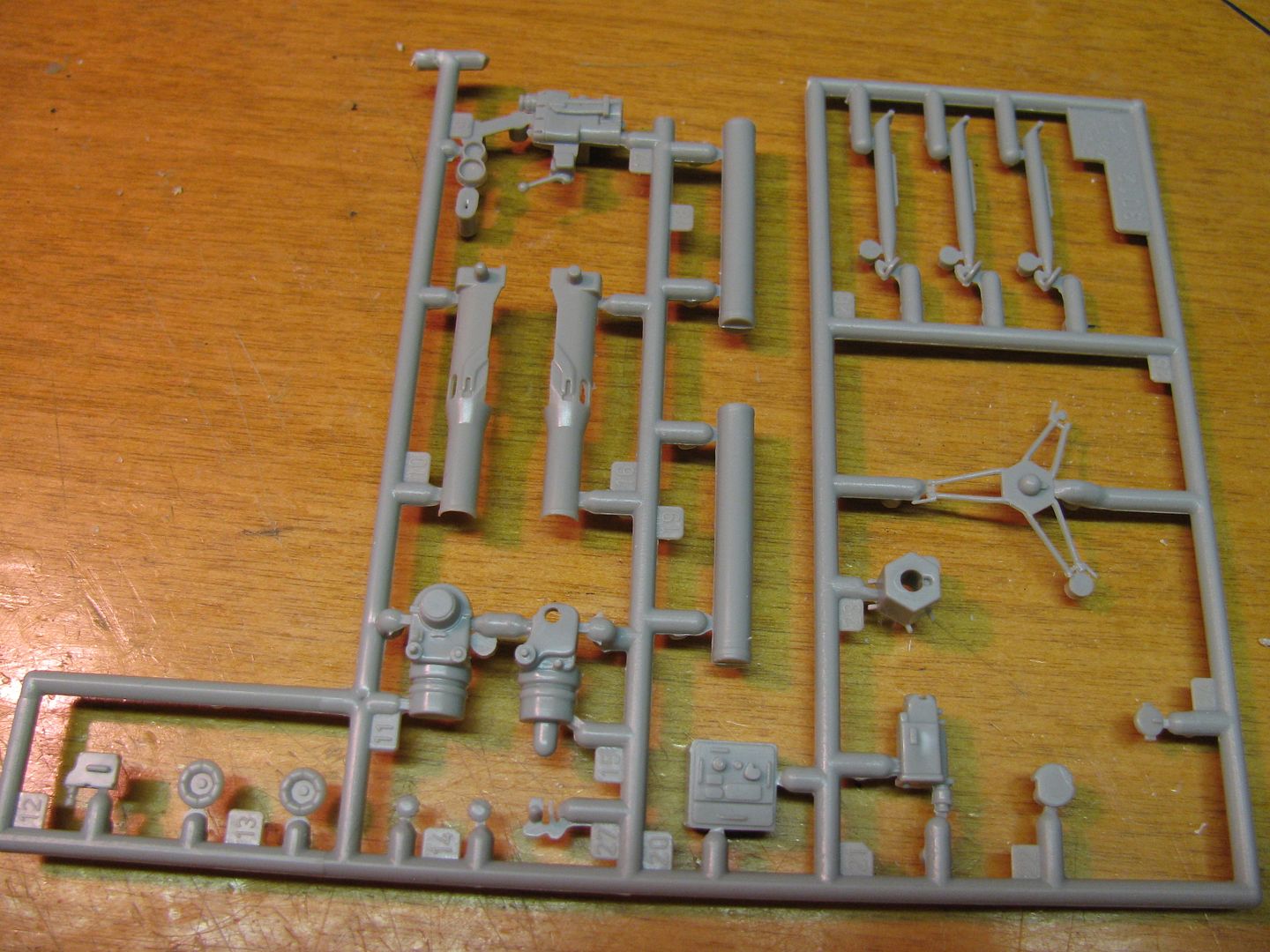 I started on the 3 man crew. The fourth guy in our unit(82nd Abn) was the driver. Thus,a 4 man squad,two squads per section,two sections per platoon,five platoons in the Delta,or heavy company. Each of the nine Inf Bns of the 82nd had a Delta Company.
From left to right,squad leader,gunner,loader. They are in various stages of developement. The leader has re-posing and clean up and some undercutting accomplished already. the gunner a bit of undercutting and the loader none. The guys are all kit figures from the tow kit but the loader has the Dragon gunners' body included in the kit but I added a WWII Para set of legs to him. These will be altered to show the BDU style of course. I have to make sure Romain doesn't get too excited! LOL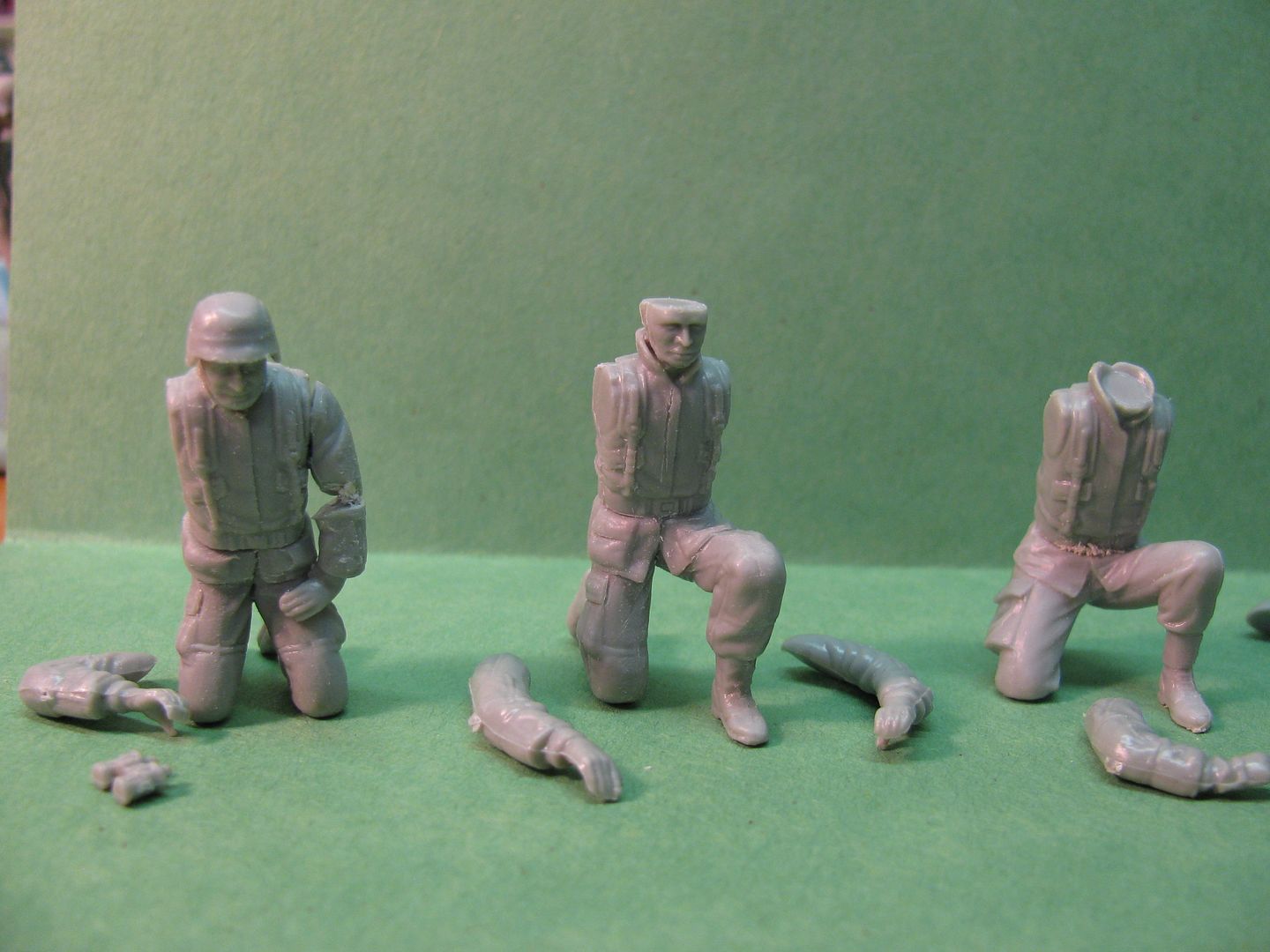 Another view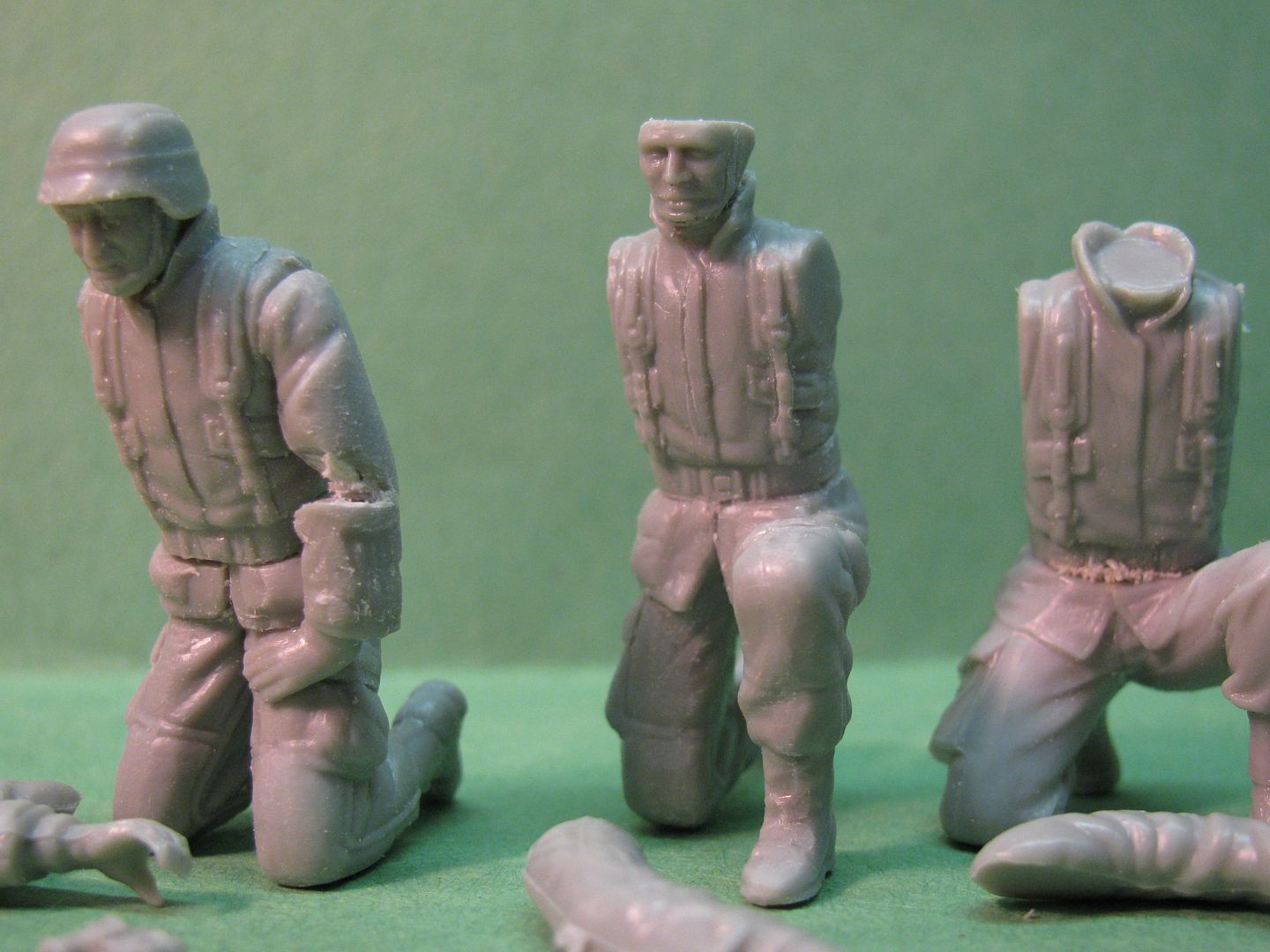 Crude by todays' Dragon standards and they will need a lot of work but hey....we are snowed in pretty much.
J