Been working on this for a while, but haven't posted.
Came across this one by chance.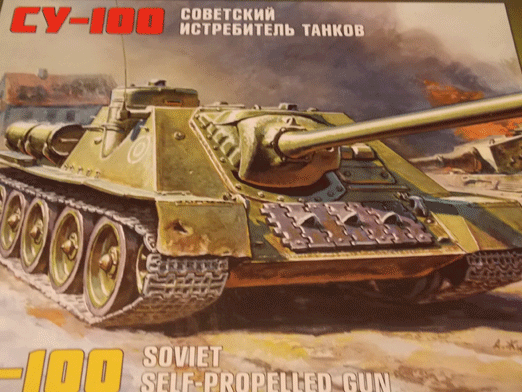 Zvezda SU-100. Remembered I had some spare D-25T barrels, so I decided to build this as a SU-100 with the 122mm from WOT
Started right at the gun which came from a Tamiya IS-2 kit. Added some cast texture with some Mr. Surfacer. Had to scrape off the molded on lifting hooks (molded solid) and made my own from evergreen.
Mr. surfacer on the barrel to get rid of those seam lines.
Changed the rear of the kit. Added these things (not sure what they're called) from some unused PE and some evergreen.
Cut out the molded on mesh from an unused part from a DML kit and added some more PE.
Epoxy putty welds, and some unused DML parts, and some evergreen. Filled in the locating holes for the fuel drums. Going to be adding some DML drums/mounts.
Some work on the roof, some evergreen rod.