Just started AMT's ´1955 Chevy Nomad.
The plan is to lower the suspension, not all the way down in the basement, but lower than stock. A two tone paintjob. The main body color will be Alclad's candy ruby enamel. Most likely black or gun metal for the roof section.
In order to fit the wheels the rear wheel arches needs to be enlarged.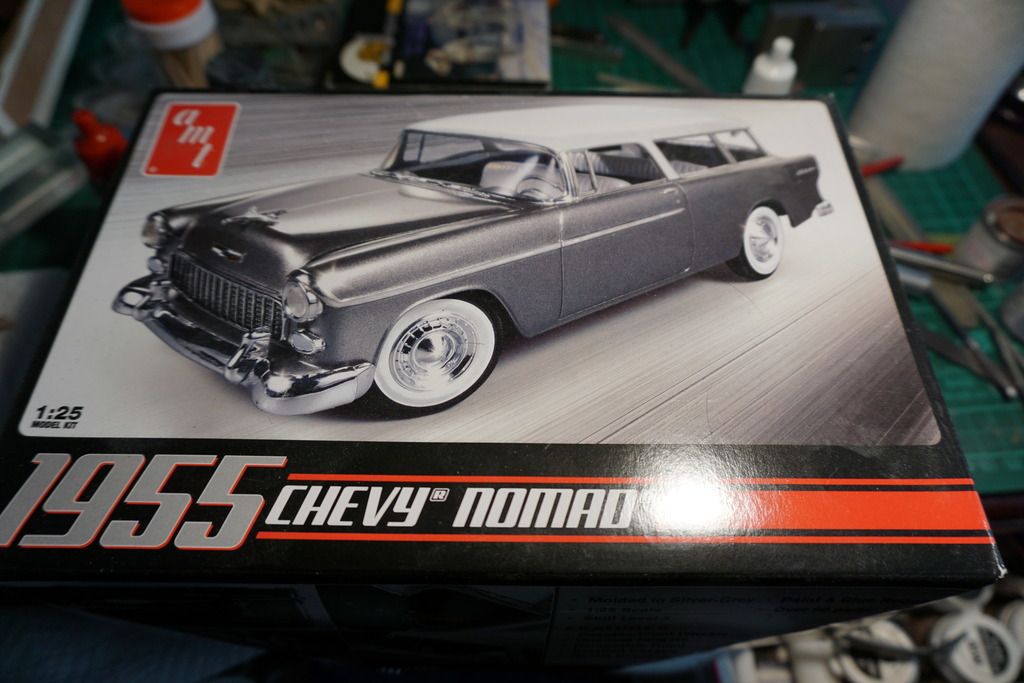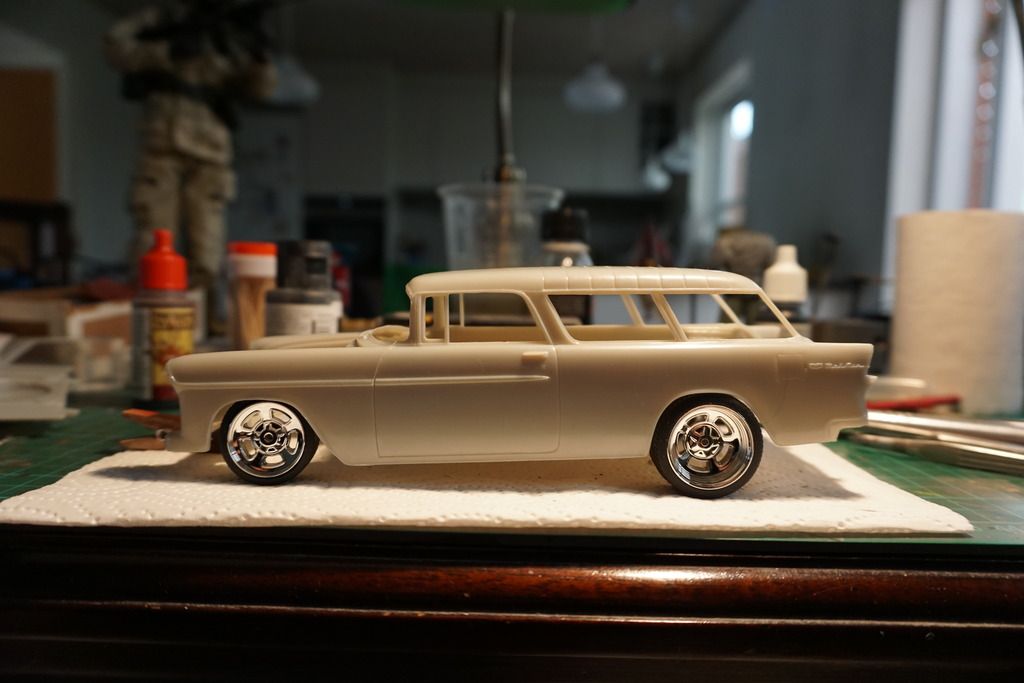 The rear will be lower than this, there just isn't room for the wheels.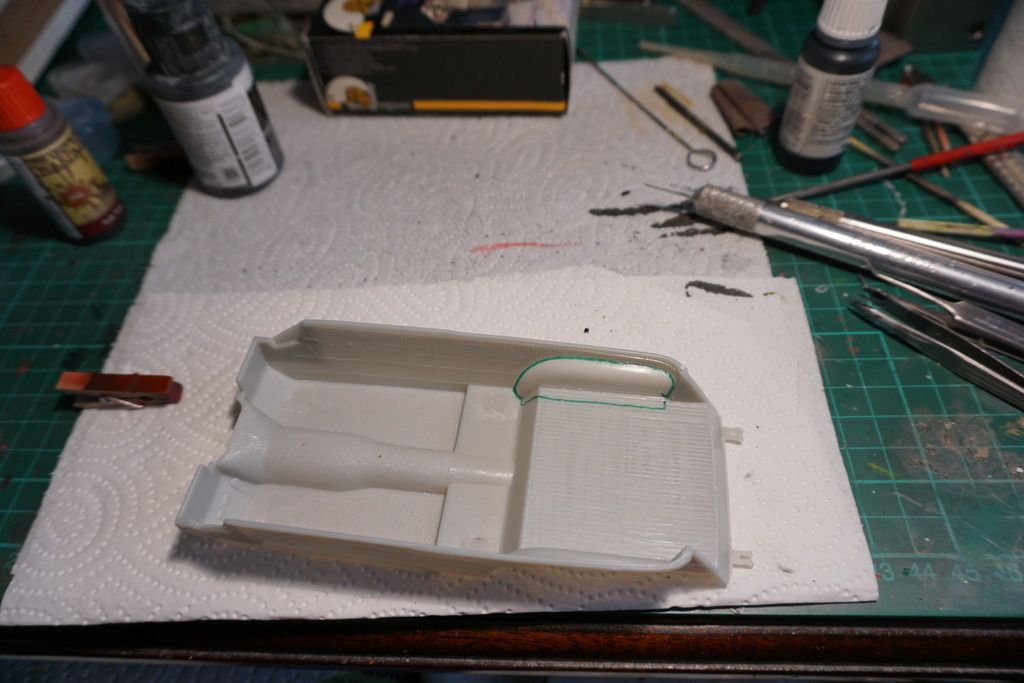 Section that needs to be cut out and remade.
The rear axle needs to be shortened.
So a bit of customizing is needed here.