On the pulling boats.
The remainder of the pulling boats interiors sprayed.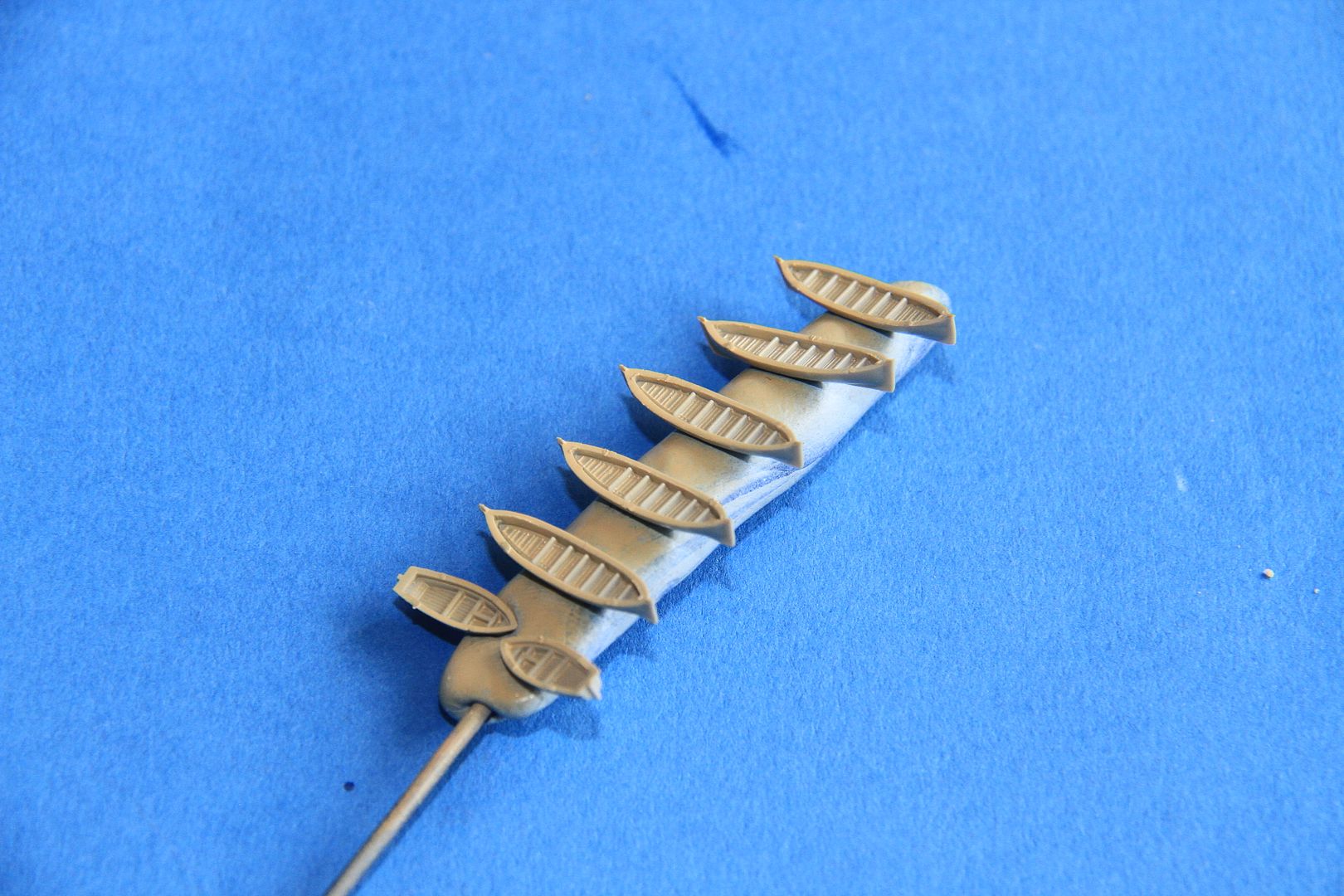 vents and derricks on the quarterdeck.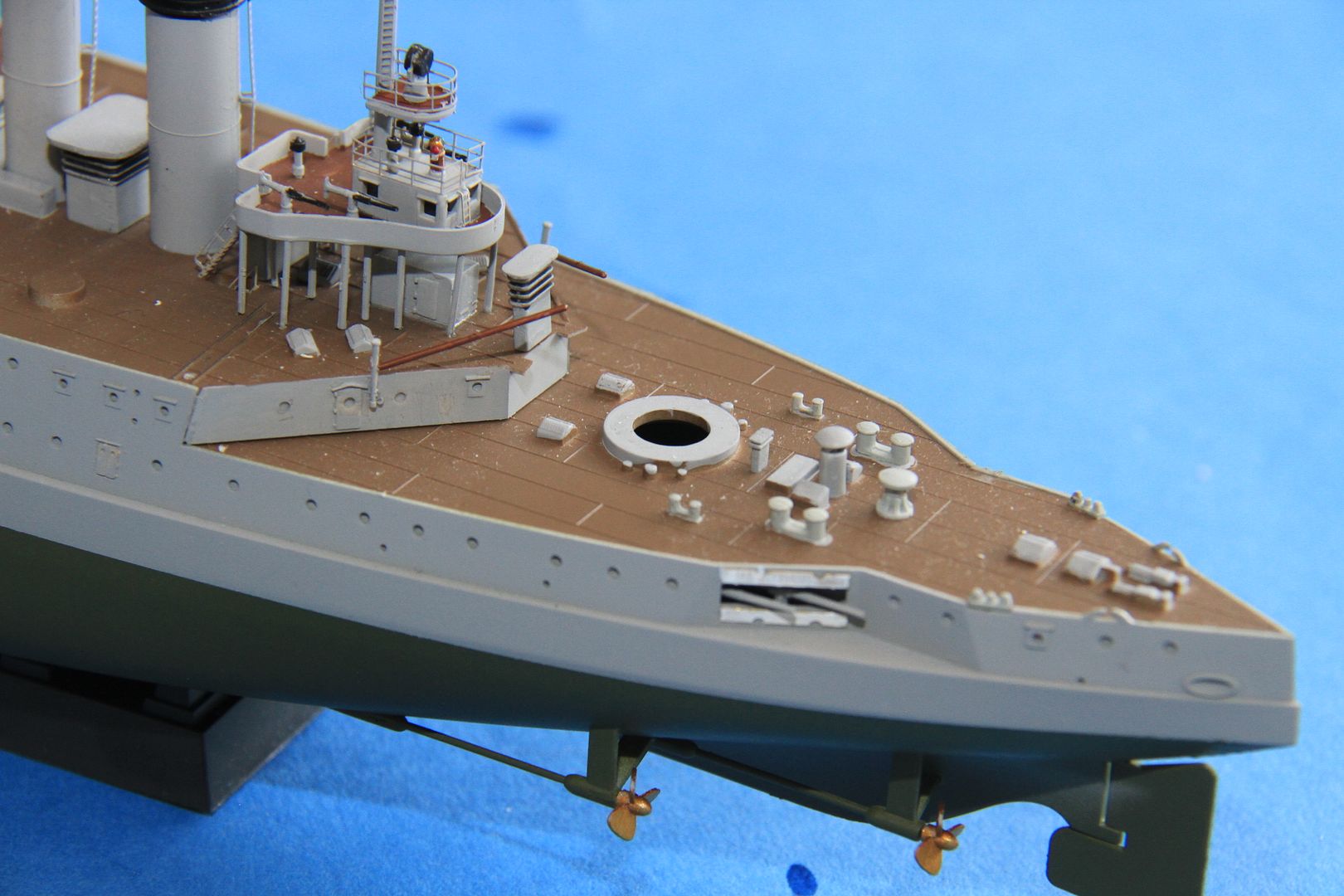 The remainder of the boats painted.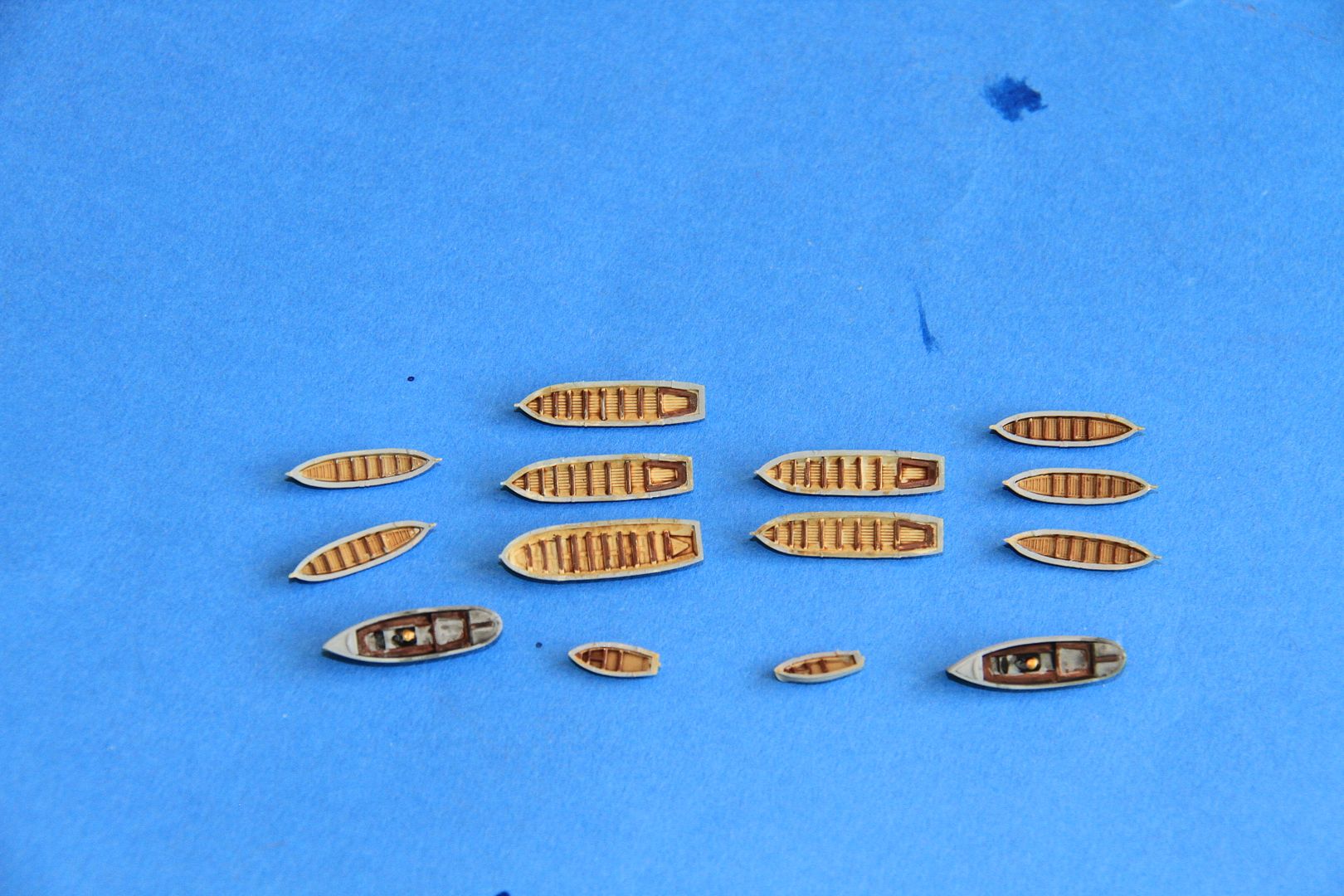 Large pulling boats fitted, three of them have smaller boats stacked, and no chocks are provided for this, so scratchbuilt them from plasticard.
building the stacks.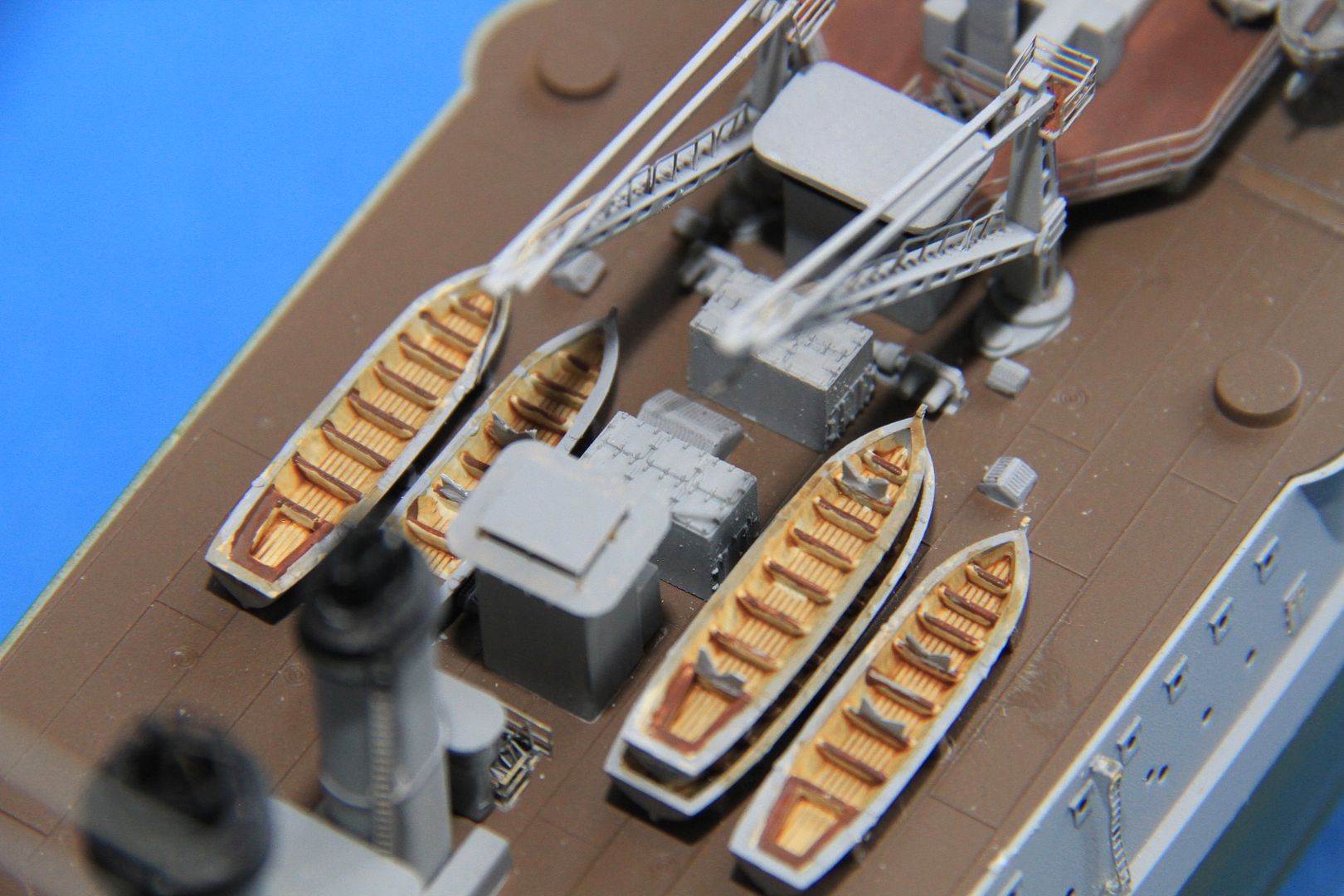 All fitted.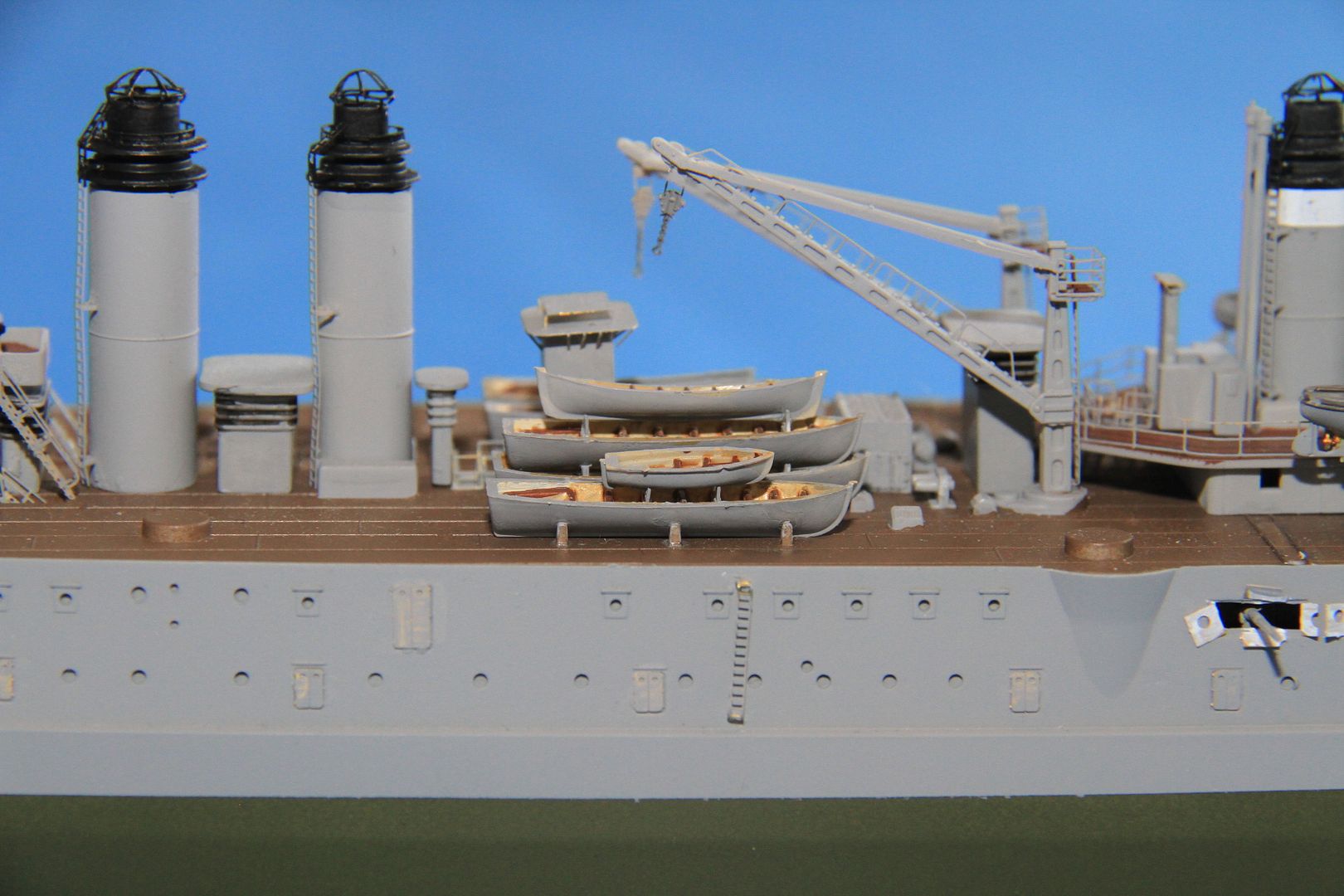 Started on the armament.
one main and one secondary turret.
test fitted in place.
Cheers
Si