All done!!!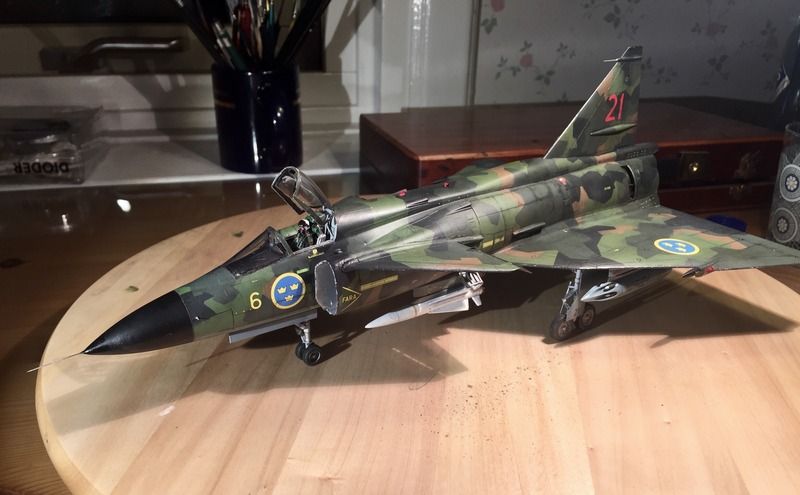 Well, there are some very minor details left, but since I've decided to get the newly released resin RB05 from Maestro Models (a lot more crisp than my modified Airfix ones), I'm going to wait with those until a later time.
Until then, this lady is going up on the mantlepiece! Thanks for the comments along the way! It's truly been a fun project with lots of challenges. It has allowed me to try out techniques that I haven't tried before, in particular with regard to painting and weathering.
Since childhood, I have always wanted to build a Viggen in 1/48. Growing up in Sweden, it was THE coolest and most awsome aircraft of them all. I can now proudly say that I have realized that longtime goal, and it feels great!
More pictures (with better lighting) will be posted when the new robots are in place. Until then, these will have to suffice.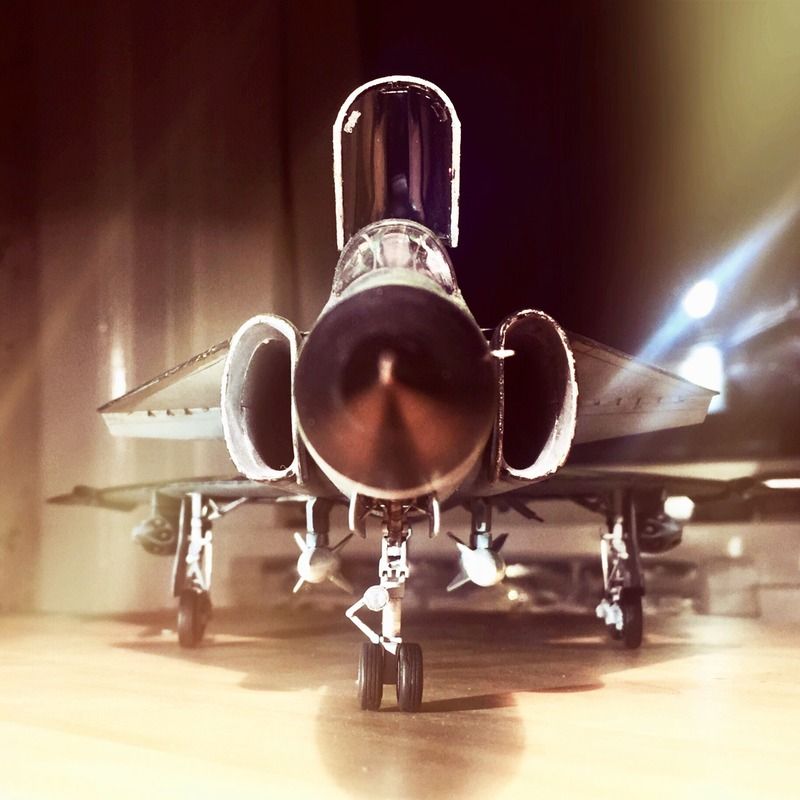 Next project? - Something monochrome! Definitely something monochrome!!!
But first a well deserved whiskey. As brutal as the Viggen!
Cheers!!! // PolarBear