Hi guys!
Iīve been working on the MH for the last 2 weekends. Mainly I was scratching on the tail and adding some parts to the helicopter.
Added the nav lights using stretched sprue.
I have also received the Apache engines. They are a bit smaller, as expected, for the MHīs engine bay. So I worked on them adding the exhaust cone and the intake with brass foil.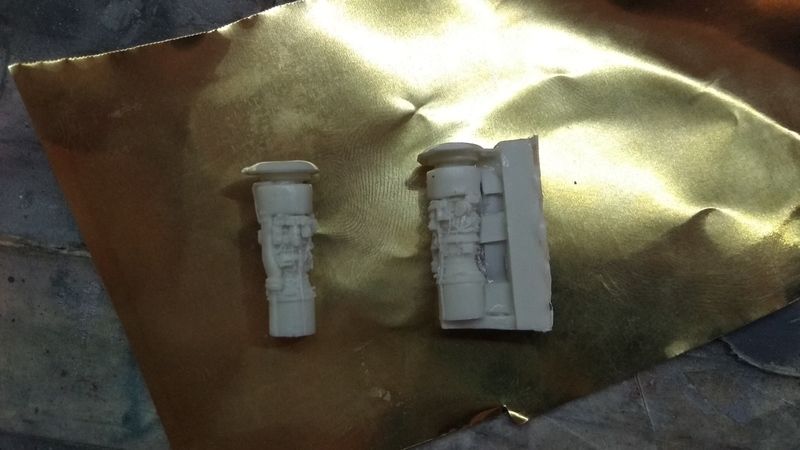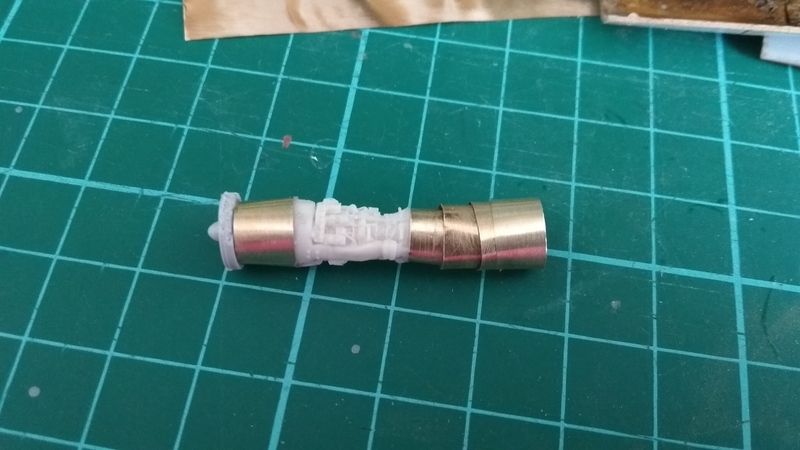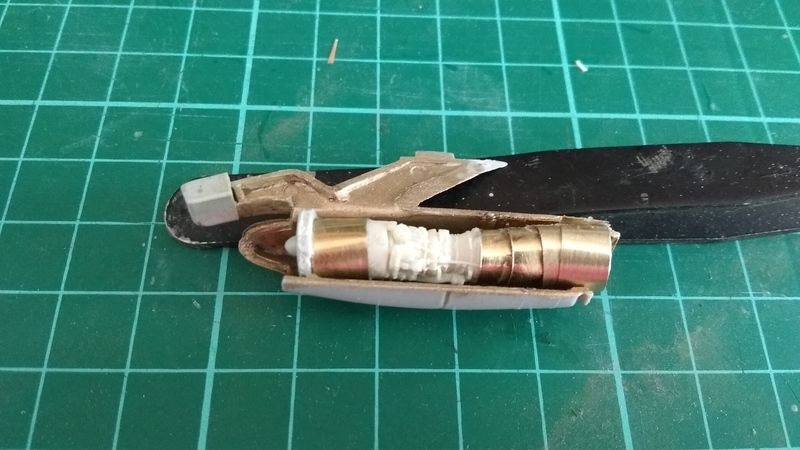 And finally I painted it.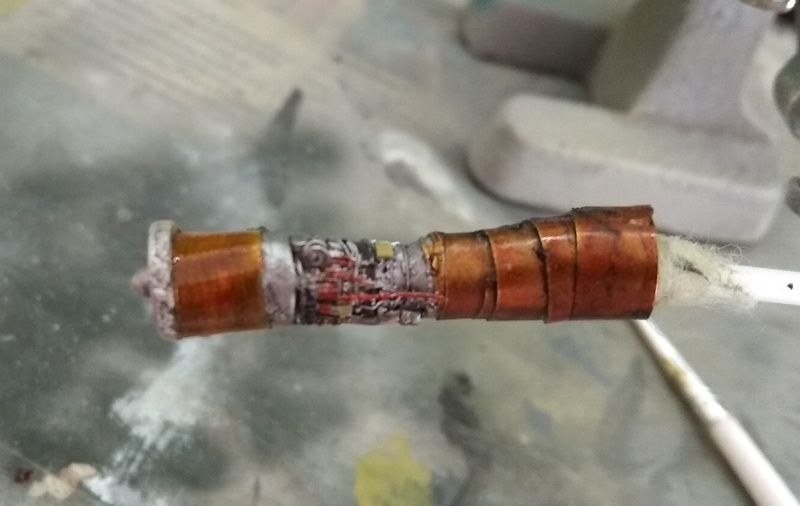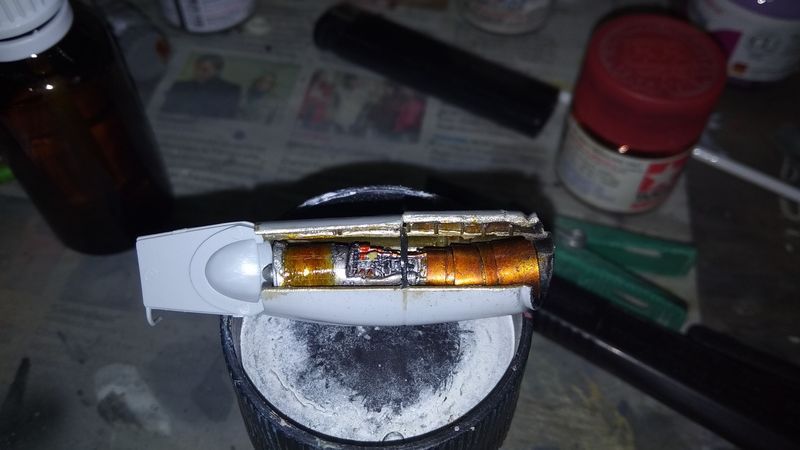 Now Iīm working on the frame paint. First coat with XF4+a bit of black green and preshaded with XF1. No pictures yet. The other engine will be displayed on the ground, off from the helicopter, so Iīm going to get this Hasegawa kit
Regards!