Here are the Hataka paints I need for the camo scheme on the box cover..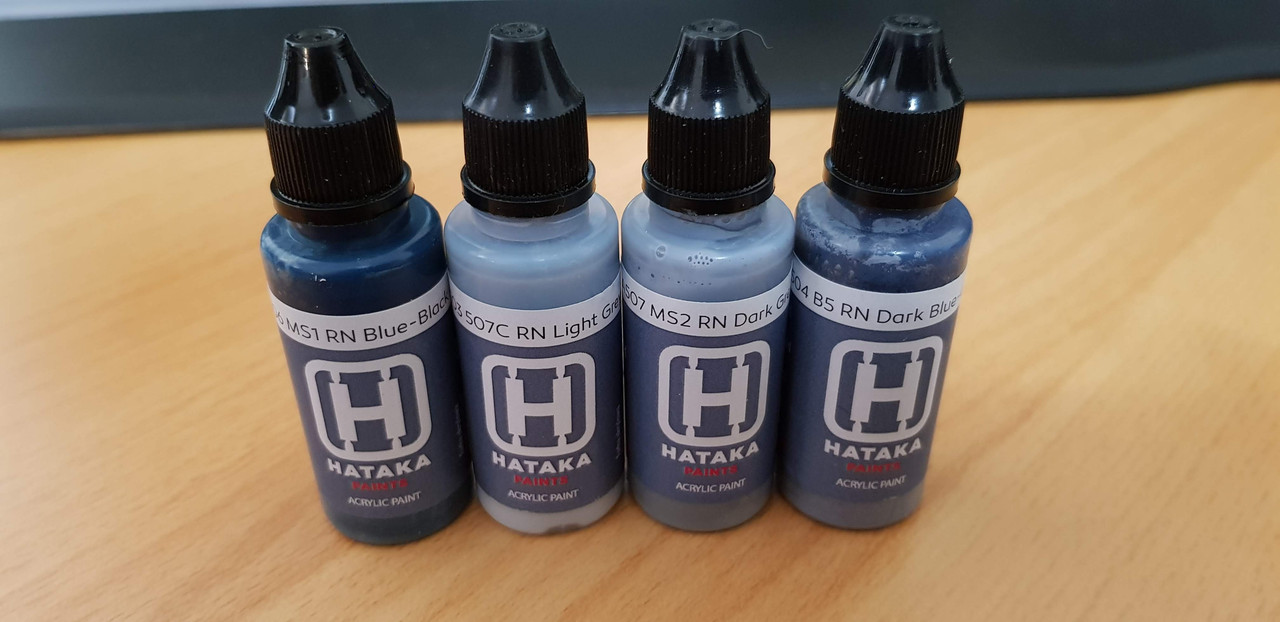 From the left..
MS1 RN Blue-Black
507C RN Light Grey
MS2 RN Dark Grey
B5 RN Dark Blue
The only teensy weensy problem is that if I paint the model in this camo scheme I need to camo the deck as well. This would not normally be a worry but the Pontos detail set comes with a lovely wooden deck and it would be a huge waste to paint over that.
Next option would be too use a little artistic license, saving myself lots of time, and not camo the deck.
And the final option would be too paint the ship in the colours it was in when it took on the Bismarck, which IIRC is 507B grey. Only problem then would be that I would have to leave off many of the lovely radar items installed after the Bismarck action.. which again would be a waste of all that lovely Pontos PE.
Luckily I don't have to make a decision as yet.
Next up is a photo of the pom pom assemblies before I made a big decision..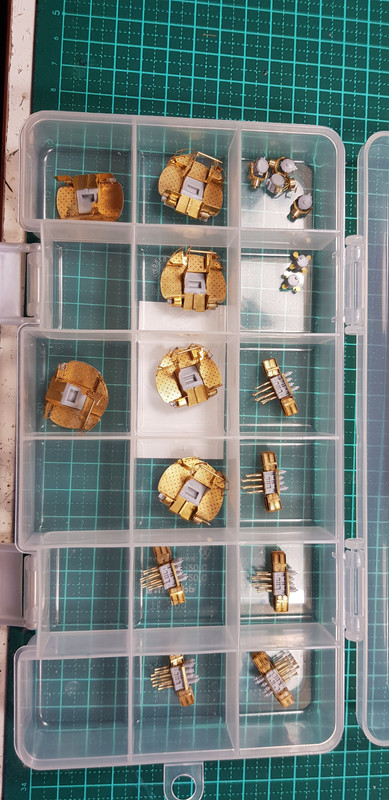 Notice how many of the magazines are not lined up properly on the breech assemblies? I did and it drove me to remove all the magazine assemblies and replace them with the plastic kit ones which I lined up very easily, and with a lick of paint they will look fine.
Finally, the aftermath..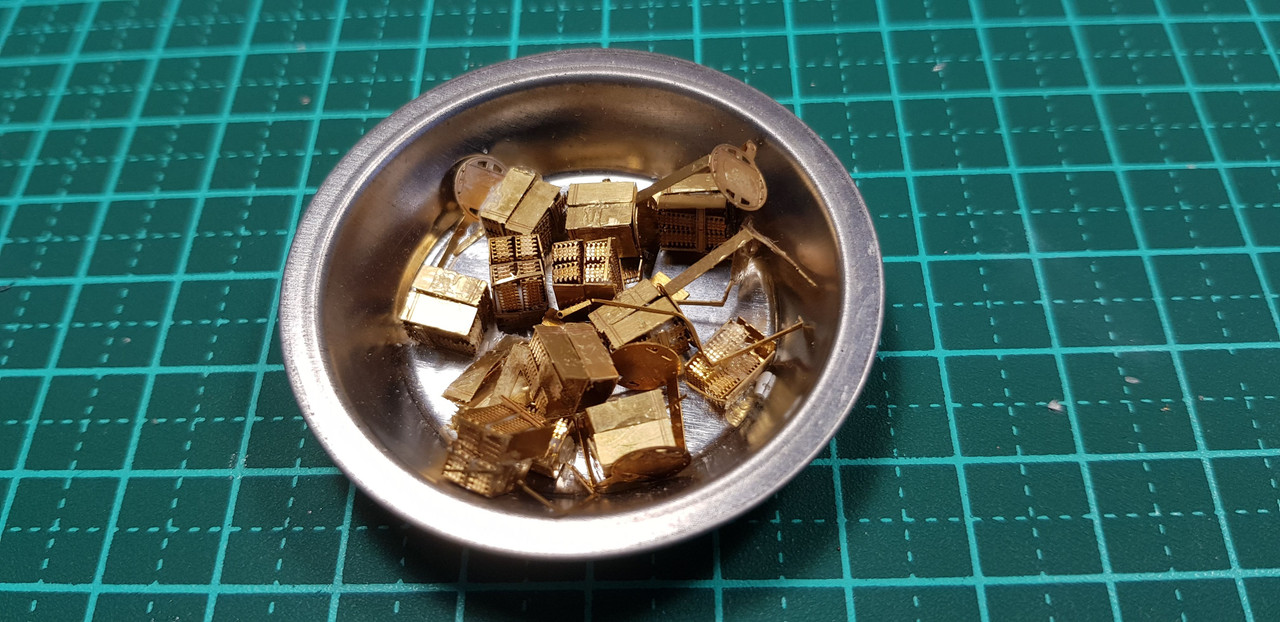 After doing all that yesterday I decided to sort out all the turned brass bits and pieces and seperated them into seperate resealable bags.
Will make it much easier to find pieces as required.
Cheers
Warren