Quoted Text
---
Pom Poms: rinse, repeat, rinse, repeat

Looking good though Warren
---
Thanks Russell.
Slowly but surely getting there. Yesterday I got a bit done. 1st up was a little frame for the front of the guns which only needed a few easy bends..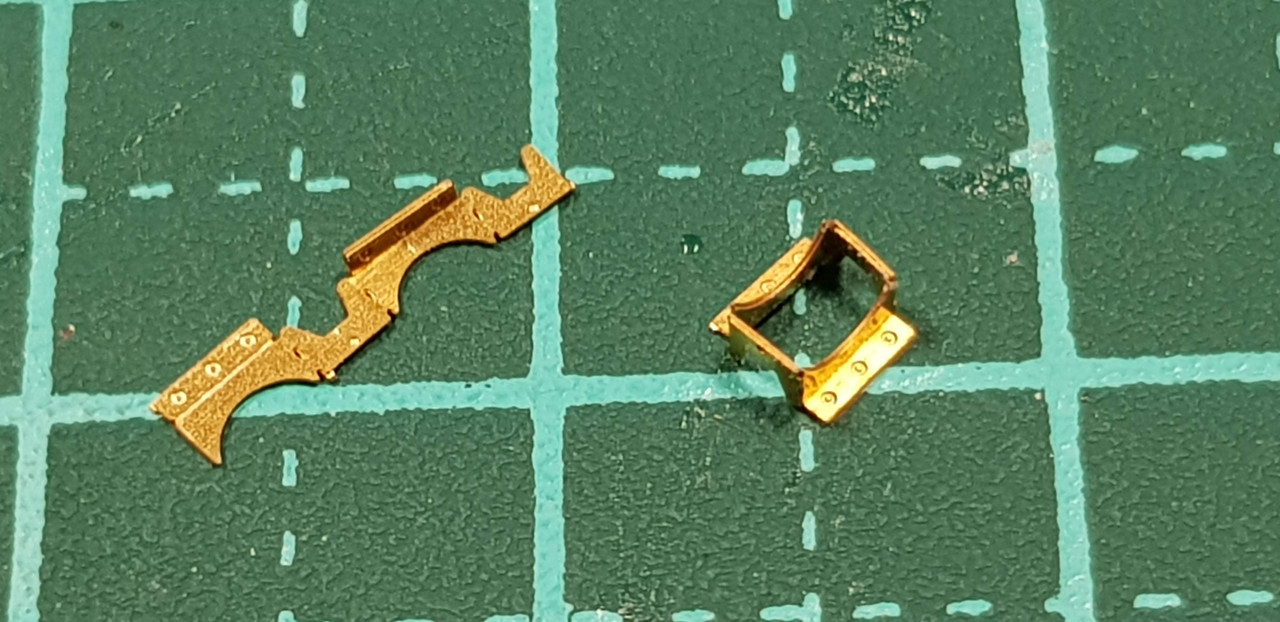 After attaching it to the frame I added the cylinder to it. That's it on the right of the base. I also added the front shields..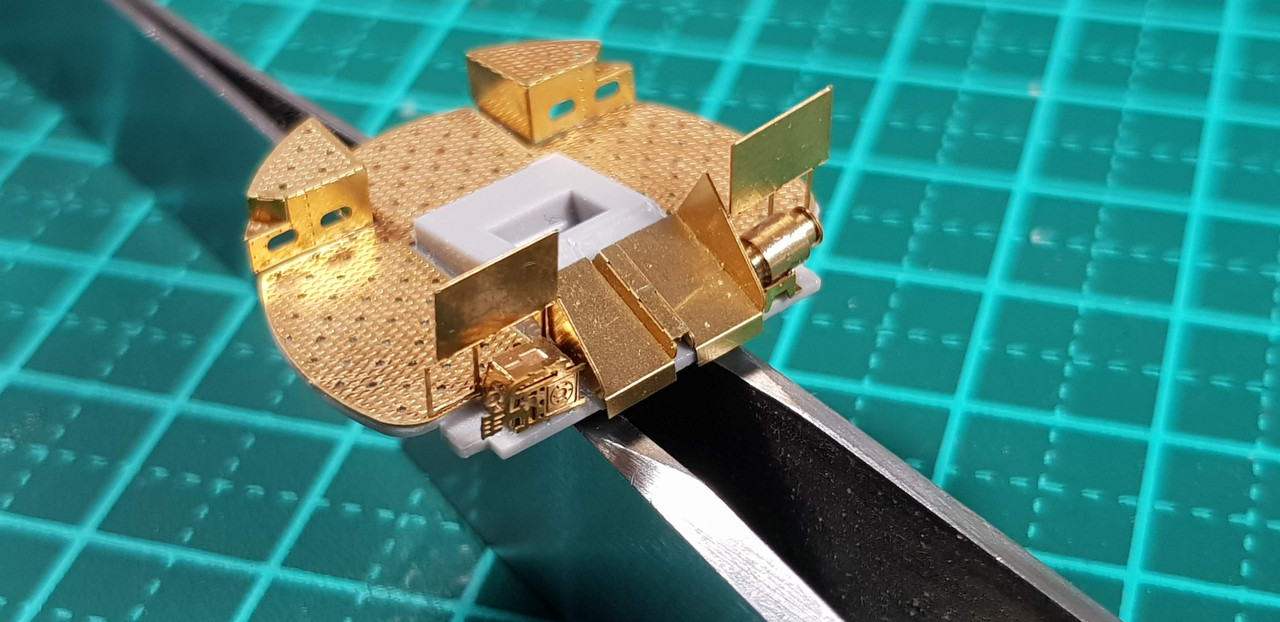 Then I bent the main mount for the guns and placed it on the base..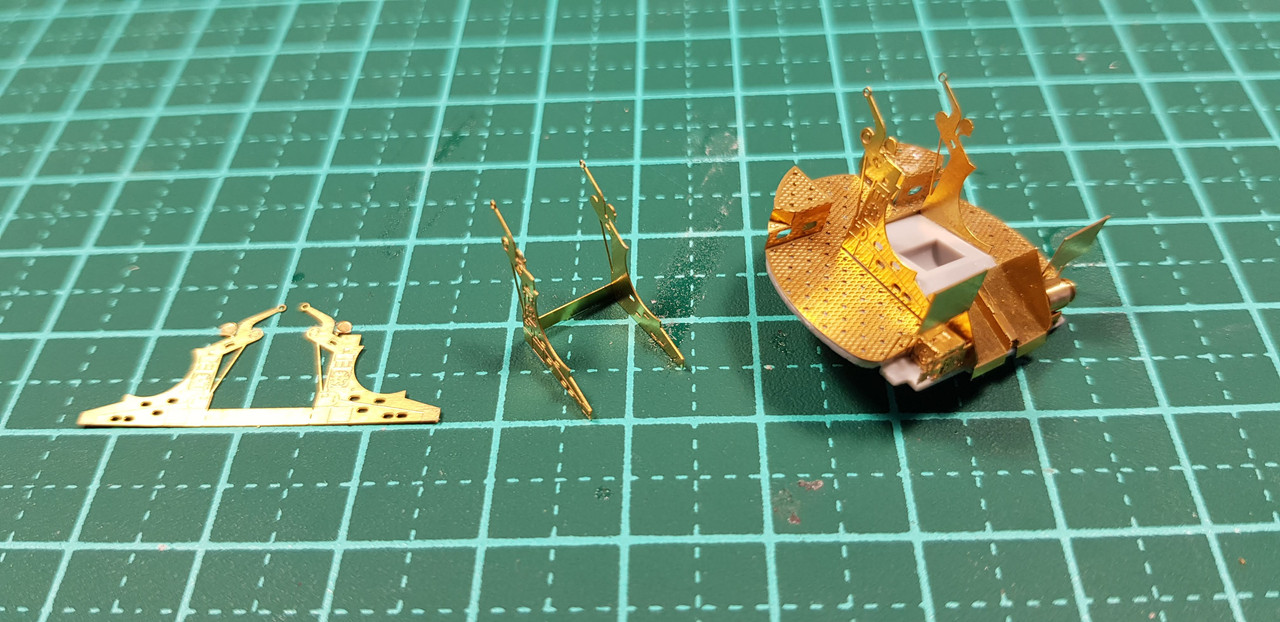 Then this afternoon I decided to add the railings at the raer of the base. First they had to be curved then attached..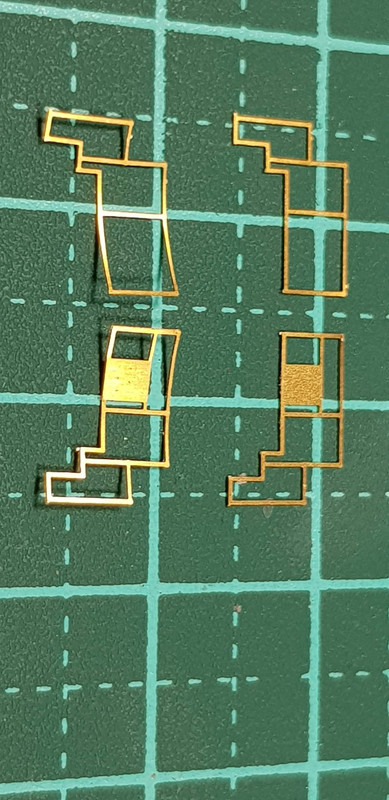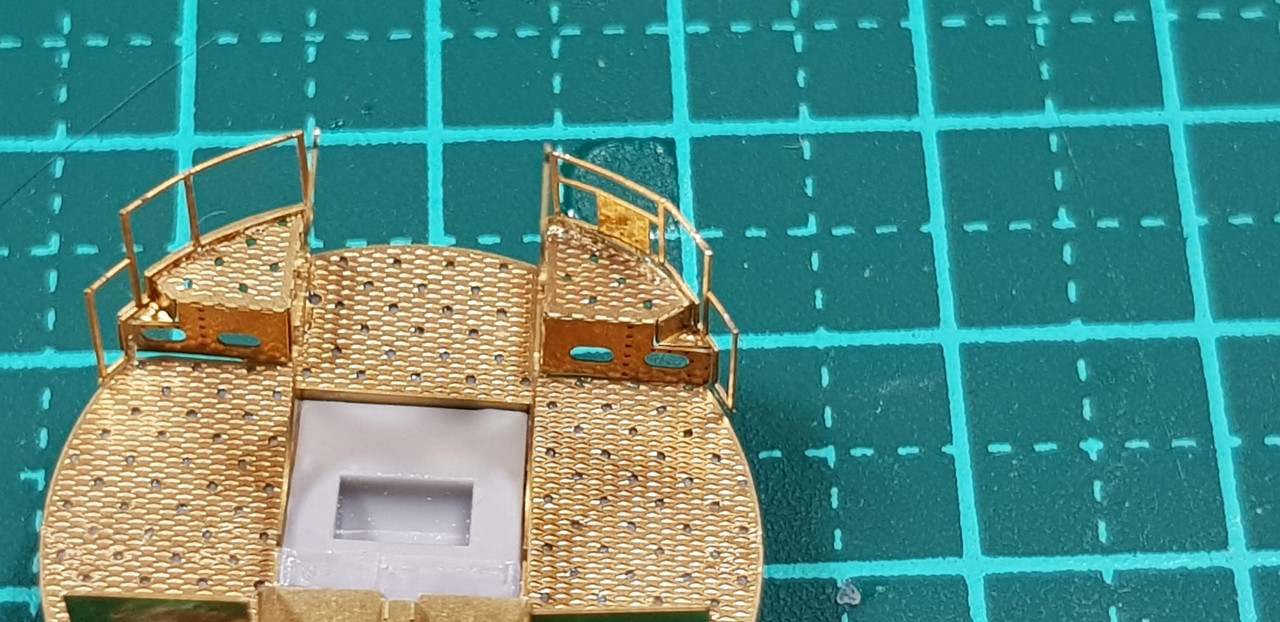 And I forgot another set of tools I use for PE. These items are used to curve parts by either just wrapping them around the various dowels or placing the part in the aluminium forming tool. Sometimes to get a good curve you need to anneal the PE. To anneal PE you heat it until it changes to a rainbow colour on the surface then let it cool down in the air. Don't whatever you do plunge the hot metal into water as it will just make it stiffer than it was beforehand..
Cheers
Warren