Thanks Dennis and John. I have finally finished it.
Firstly, I fixed the bridge where the angled section meets the flat section. It was pointed out that the 70-ton bridge has a fixed pin at the top and a bolted plate at the bottom. The 60-ton bridge in the kit has removable pins at both locations.
I cut off the removable pins and modified both locations to match the above pic.
Now on to the completed build. I weathered it with acrylic paint washes and some drybrushing of a sandy color.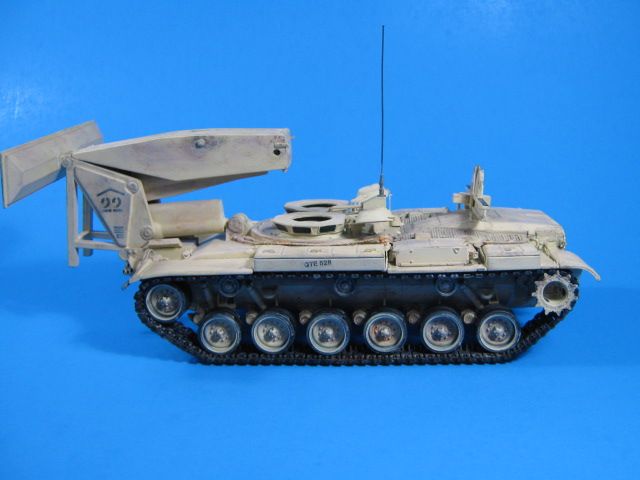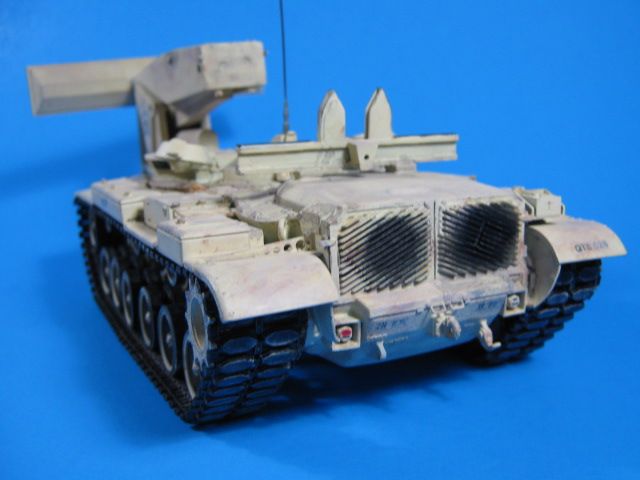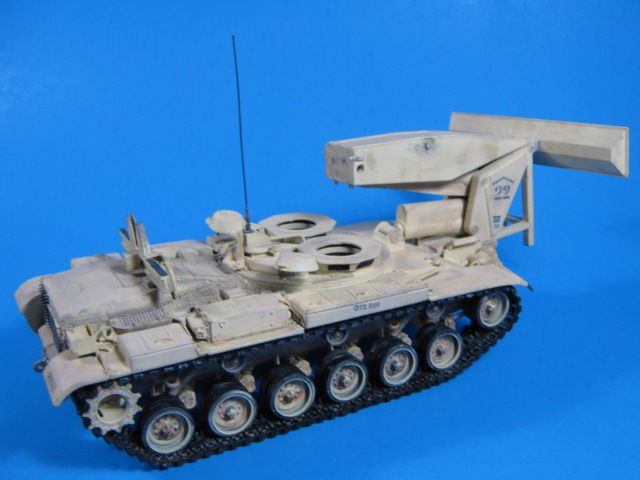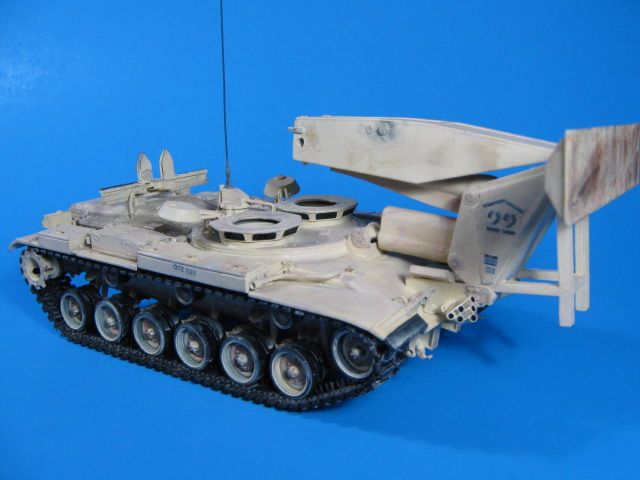 I added a bit of rust and bare metal to the foot that supports the bridge as well.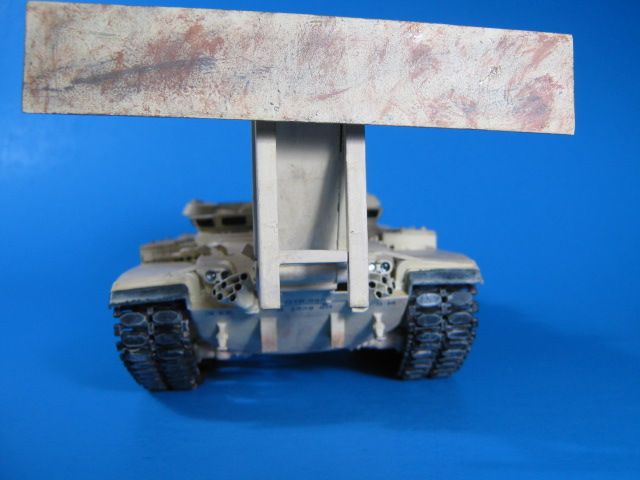 With the erector arm deployed.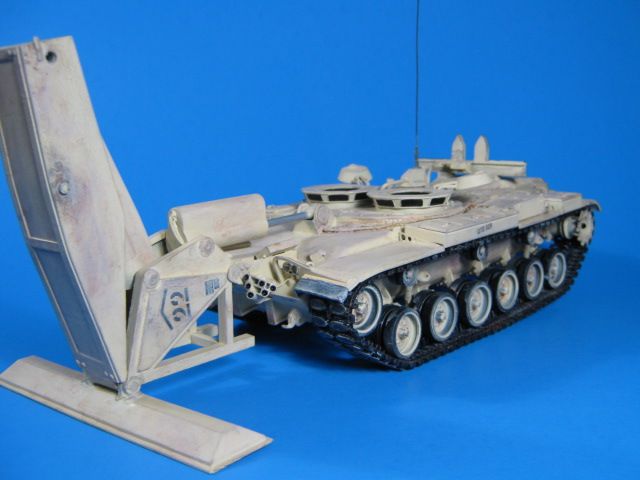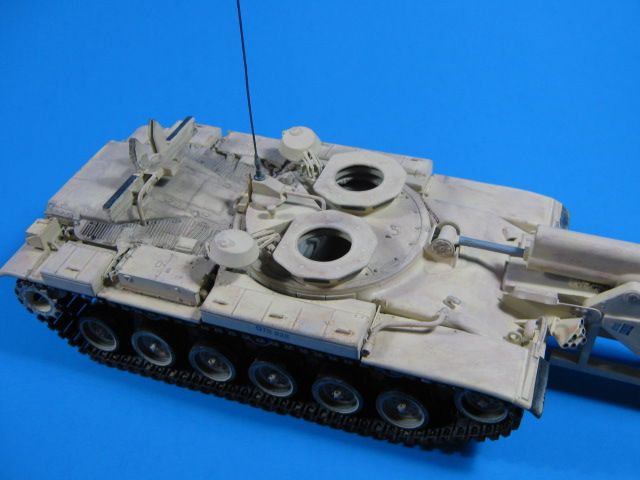 The weathered bridge.
The whole enchilada...bridge mounted on the carrier. This is one big model.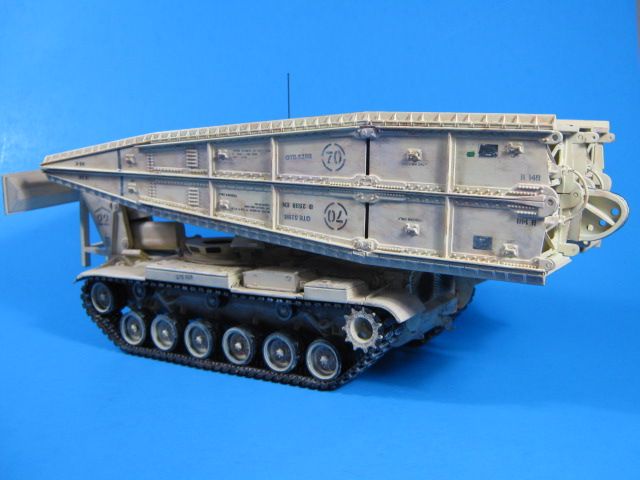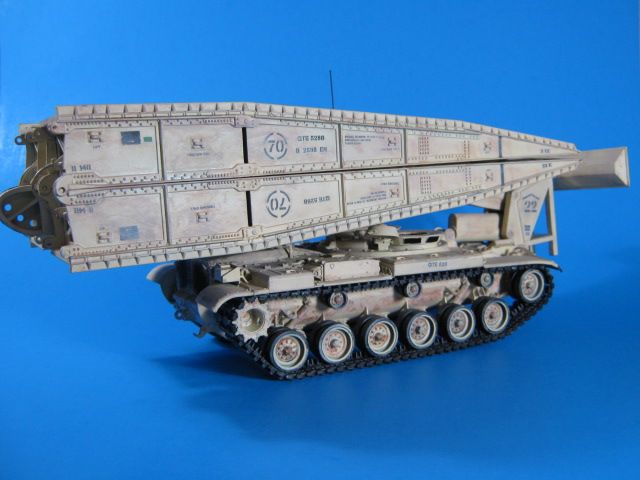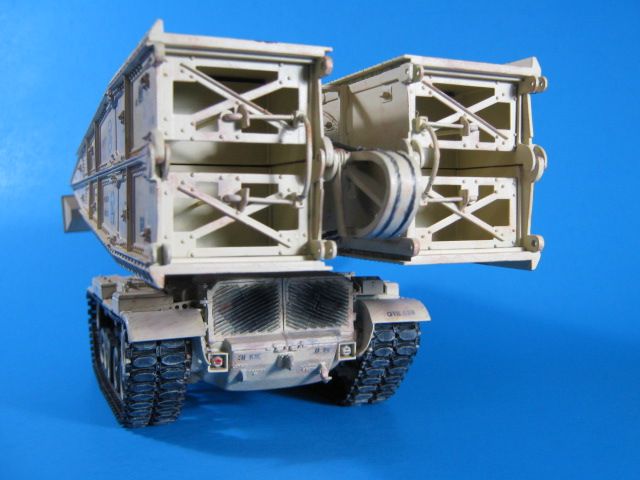 That is it, fine'. I really enjoyed building this conversion and am very satisfied with the way it turned out. It looks impressive sitting on my shelf as it dwarfs an Abrams.