Small photo update. Chassis, engine, exhaust, trans, t-case, suspension and driveshafts installed.
The Rancho shock decals were applied to look like they were the self adhesive stickers that come with them, no decal solvent, just a tiny bit of Decal set to make sure they stuck.
The fan is just slid in there since it still needs detail painting.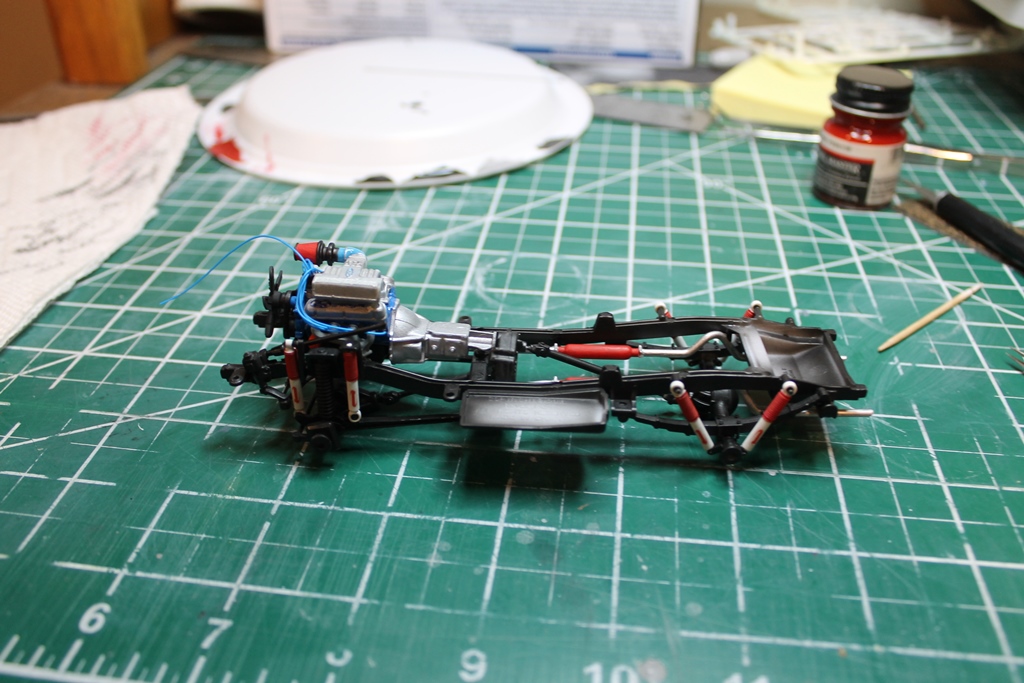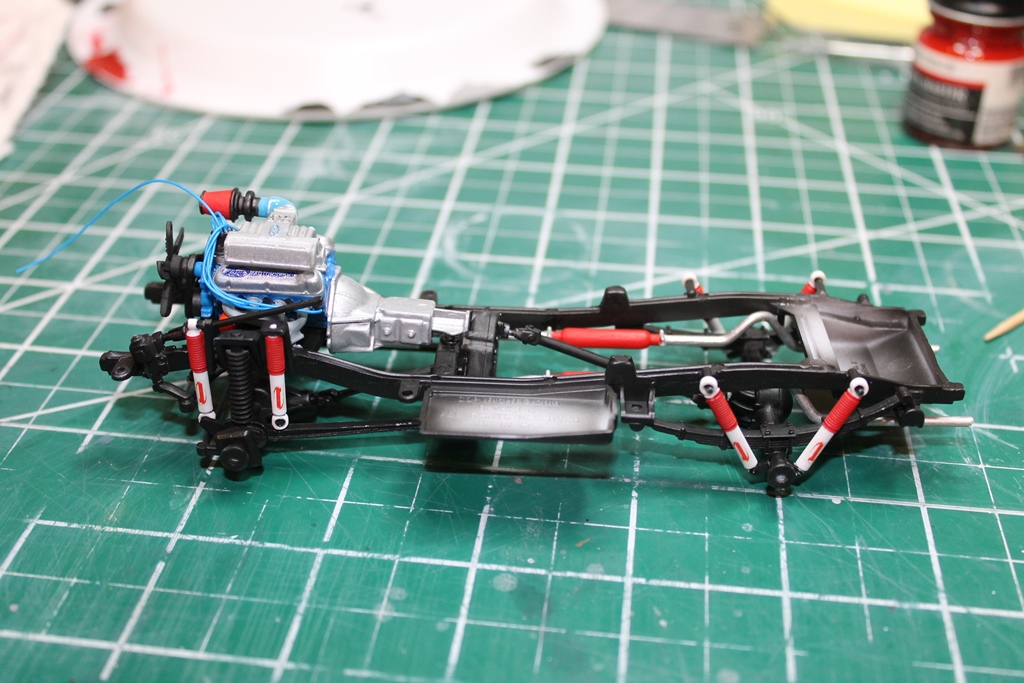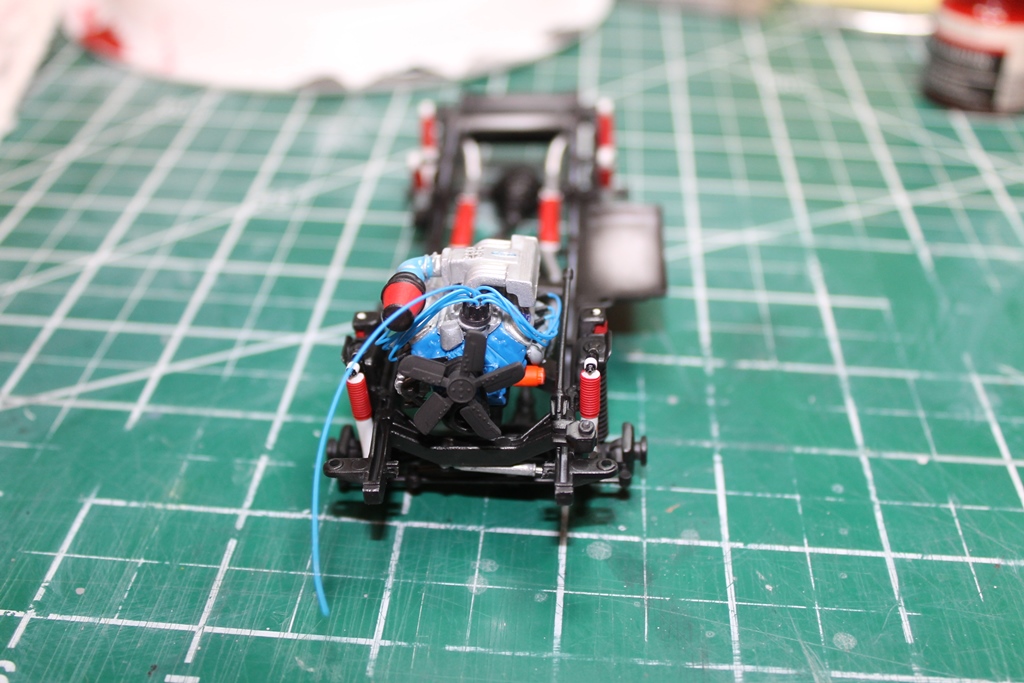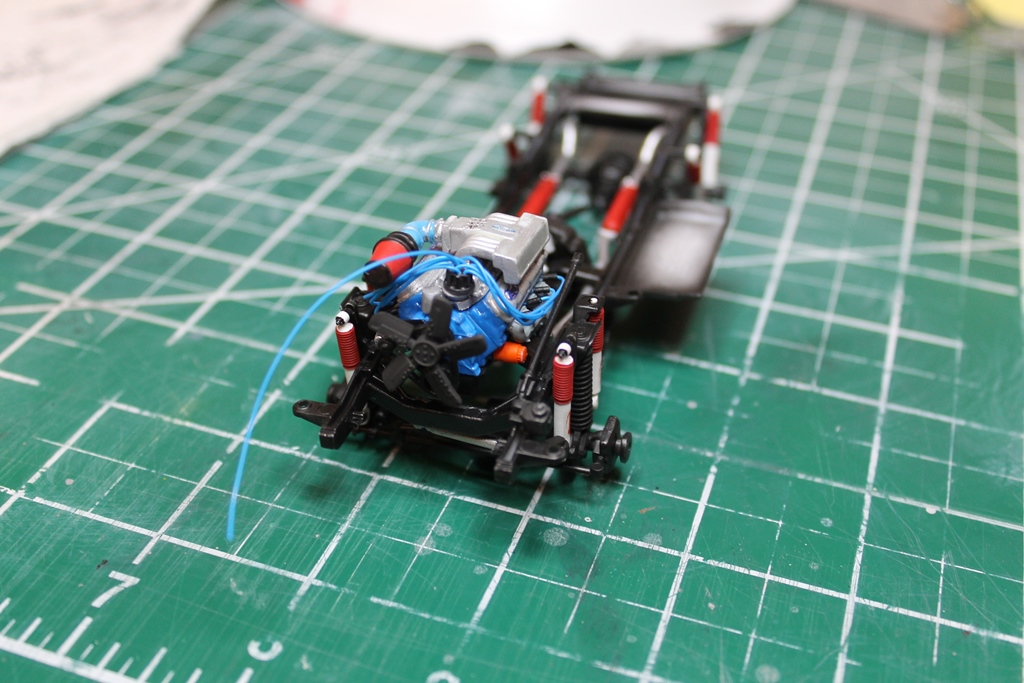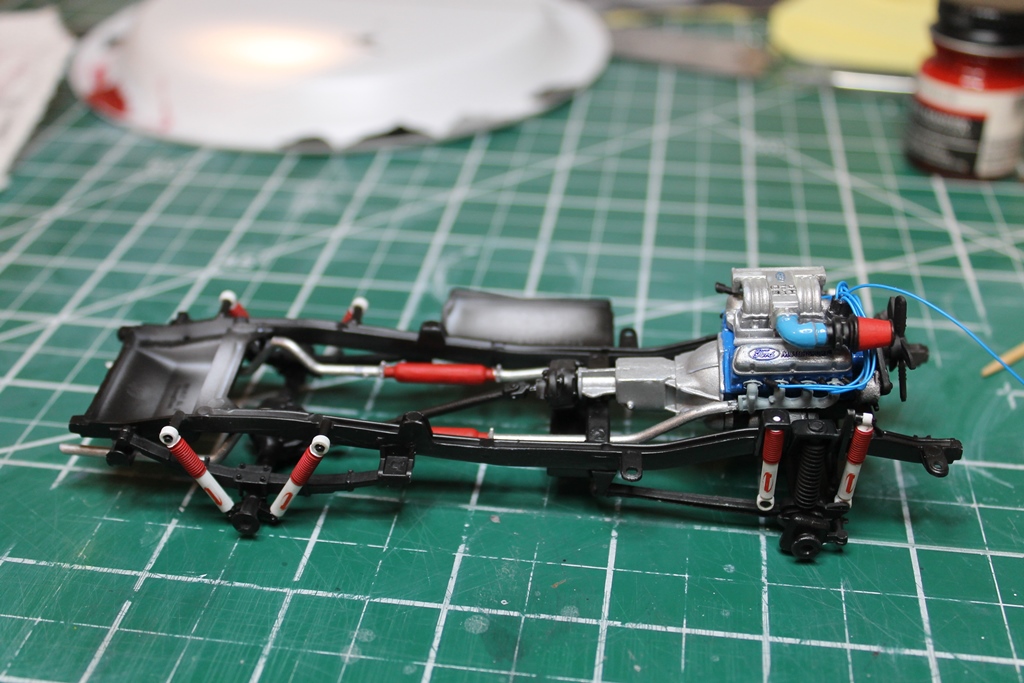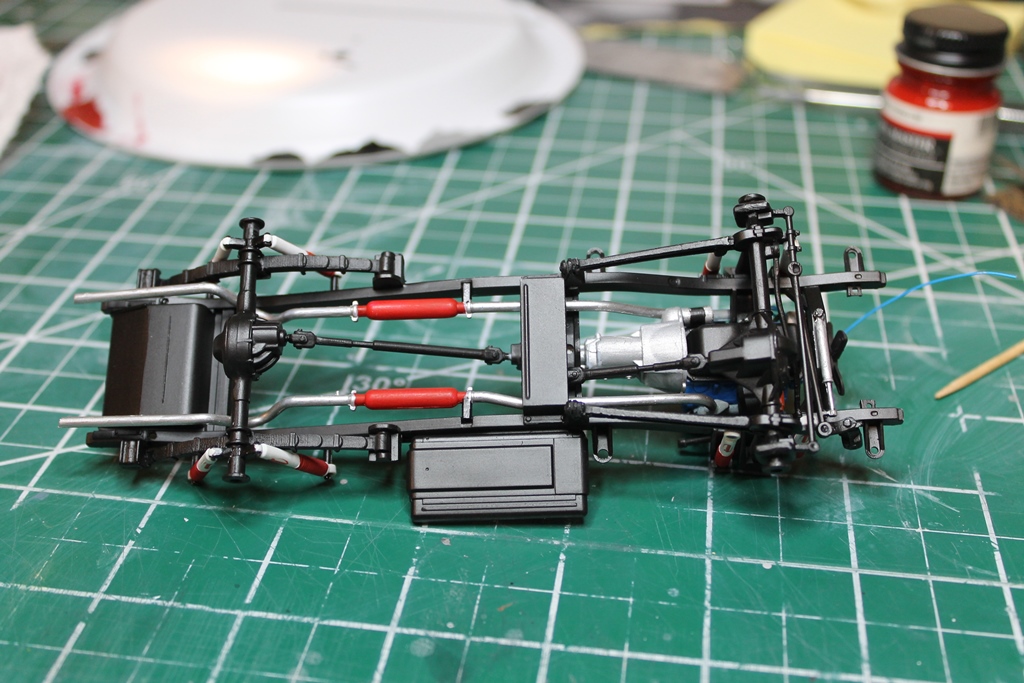 Back on the road again tomorrow afternoon.