Howdy,
I would like to start my new build-blog here. The topic is, as you see, the German Feldgendarmerie figure set. I started this build on the Armorama forum but I thought that maybe this is also a right place to share my struggle and doubts with the build. In this post I just copied the blog content from the Armorama but from now on I'll be posting updates in parallel.
I hope you will enjoy my build and find something interesting for yourself in my work.
Following this
LINK
you can read my small review of the kit.
In this thread I would like to continue the building of the other figures.
As a supplement to the review I present here the back side of the bix with the painting schemes and assembly instruction.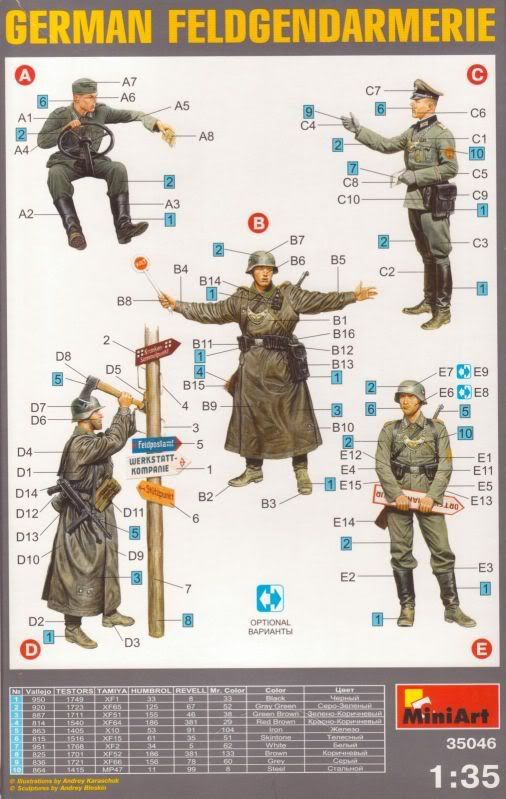 Here's what I have so far, nothing more than in the review.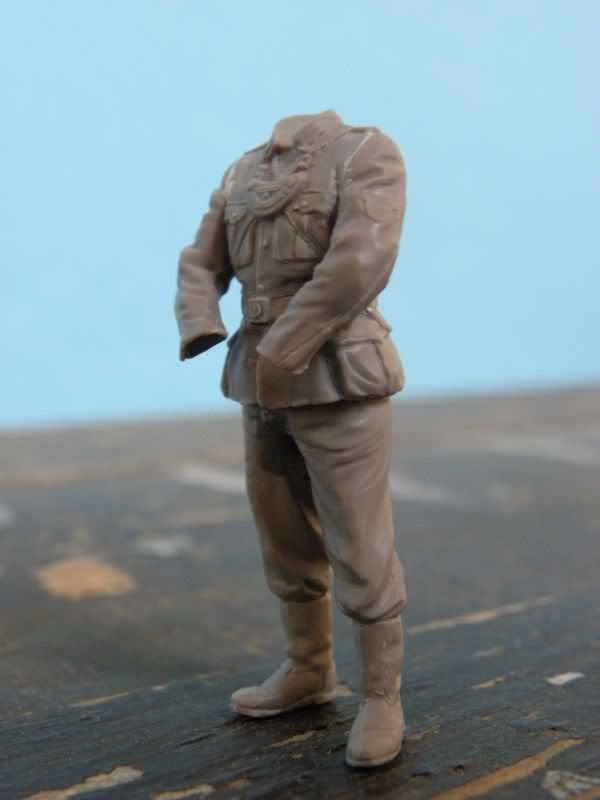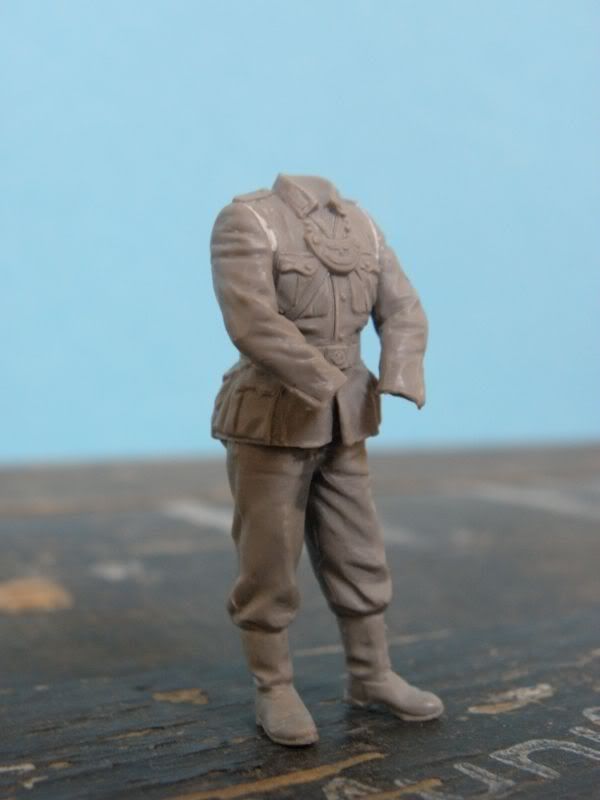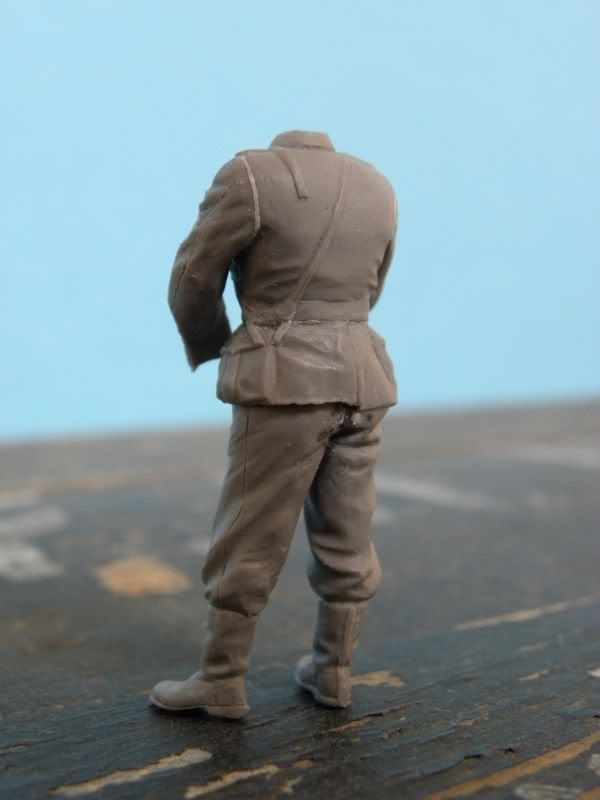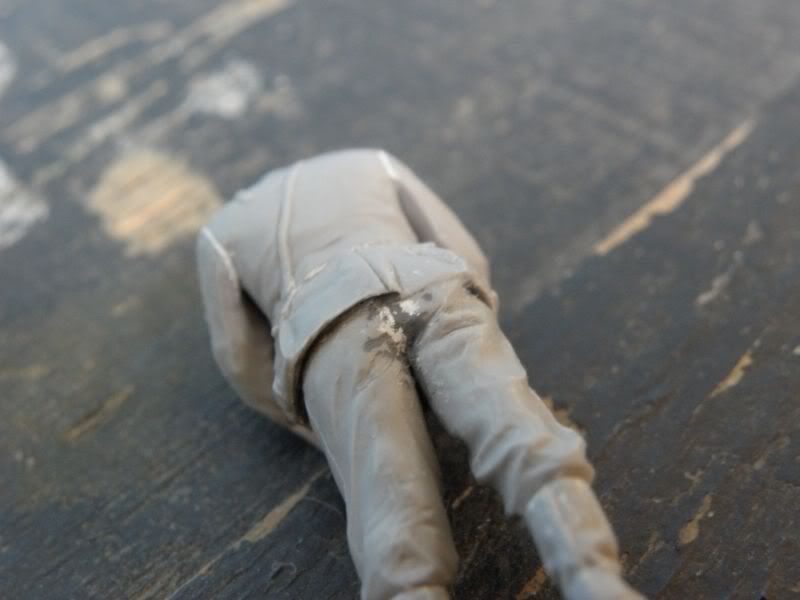 For this build I call that guy a "priest", you'll see why. But let's go back to the first soldier for a while.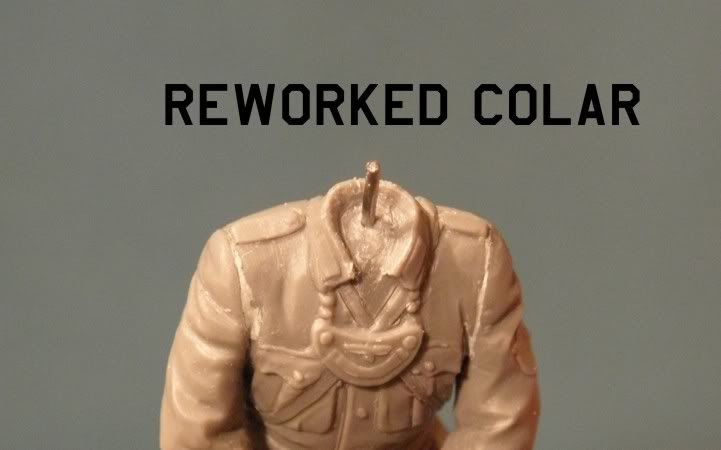 Here we have an almost completed soldier, of course without equipment yet.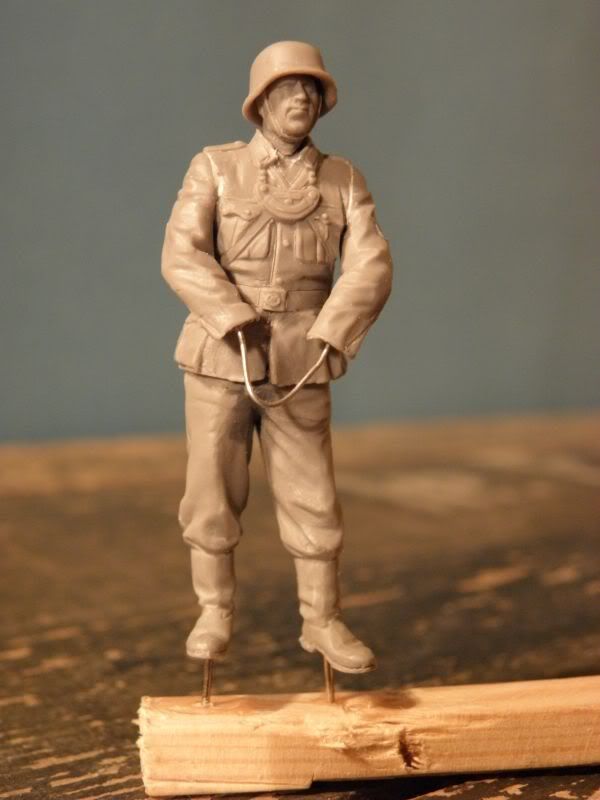 Some details that needs extra care.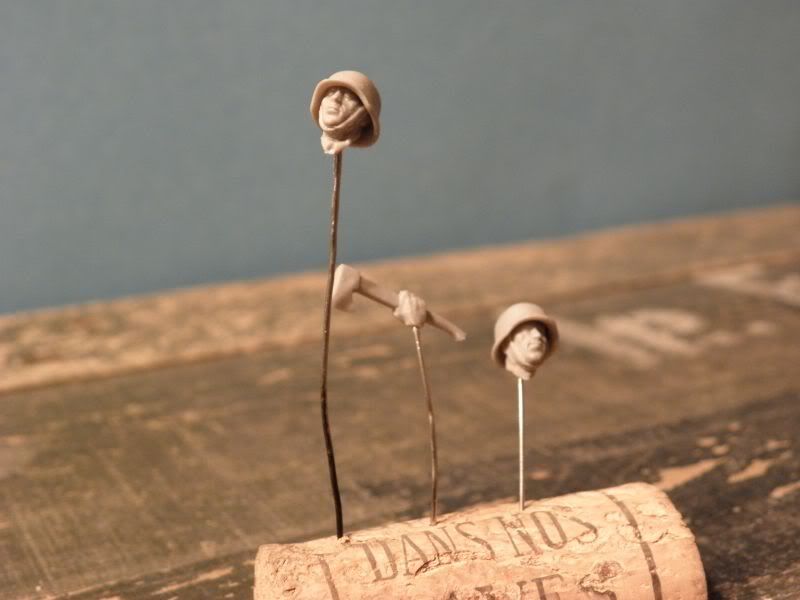 And here we go. Ladies and gentelmen, let me introduce you The Priest.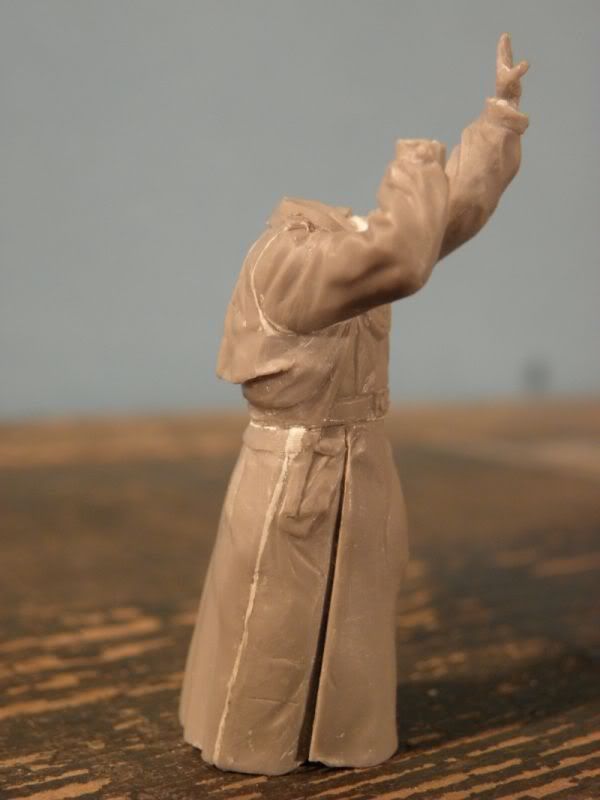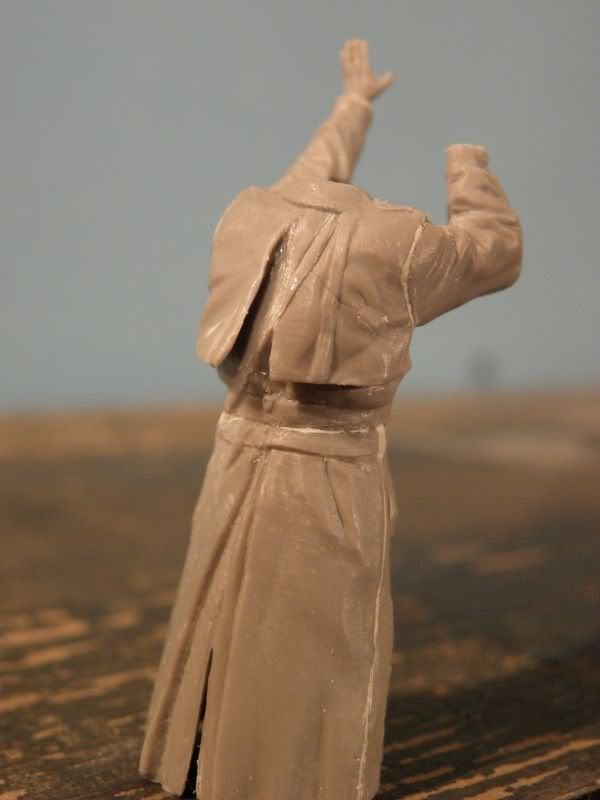 As you see that figure needed much more putty and sanding. I also spent more time with the sharp knife trying to reshape few details.
And when we attach the legs: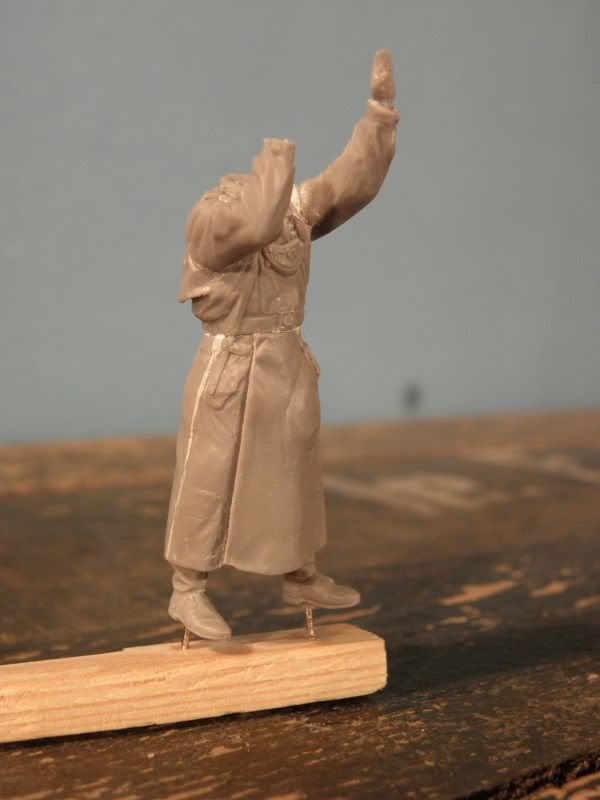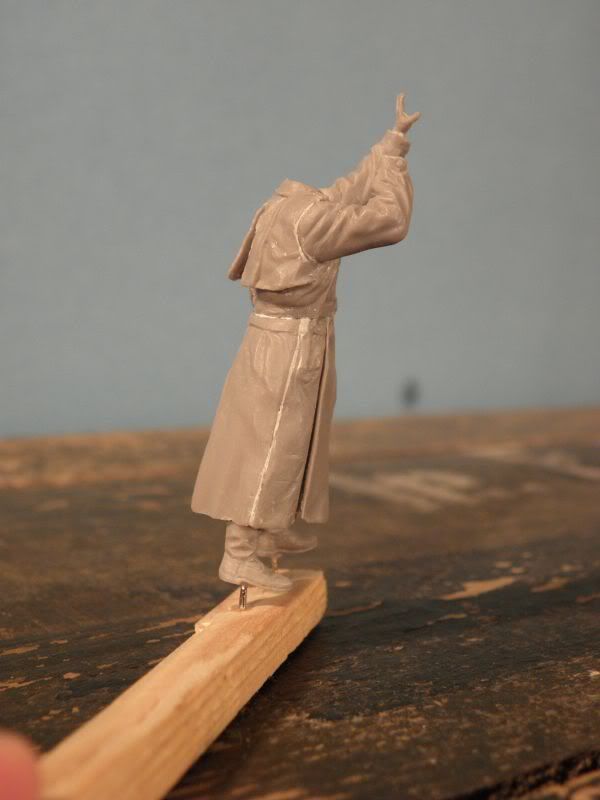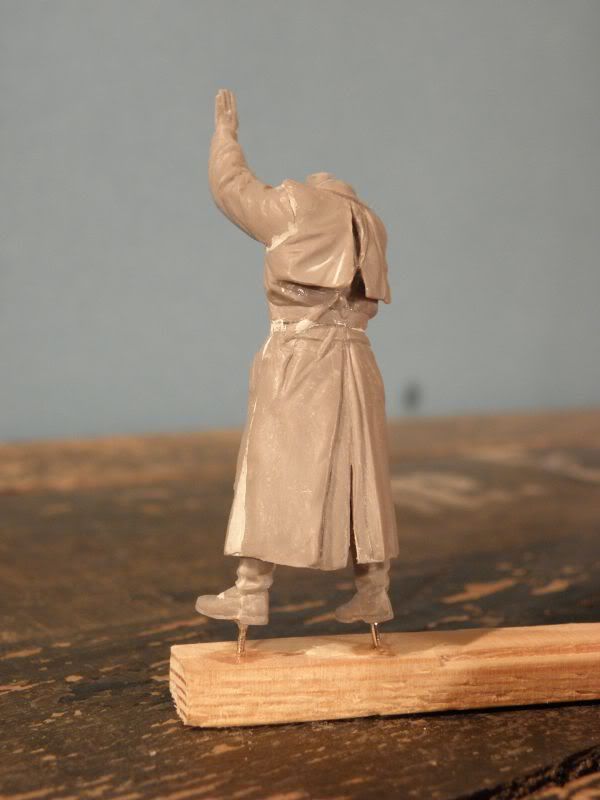 By the way I think I found the German Wunderwaffe: early warning system.