So, what do you do when a paint scheme that you picked for a model has got you totally psyched out? Pick another paint scheme, right? No, of course not. You build another truck! And here it is: a 1974 Matlack Mack WS686S Cruiseliner!
Here's my inspiration pic.
The build is box-stock with a couple of adds. I started with the Stevens International reissue of the AMT Mack Cruiseliner, swapped in some Plaskit Mack 6-spoke wheels, replaced the 11:00x20 tires in the kit for some 10:00x20, added a fifth wheel release handle made from a straight pin, added the 1/4 fenders from the parts box, converted it to a single exhaust, added the roof marker lights from the AMT Ford LNT8000, added the Matlack decals that I got from another modeler, and added a 1976 Pennsylvania license plate to the front bumper. That's really about it. The frame is Dupli-Color Semi-Gloss Black, the cab is Tamiya Racing Green TS-43, wheels are Testors Gloss Yellow 1214, the tanks are Dupli-Color Aluminum, and the engine/transmission is Tamiya Gold Leaf X12.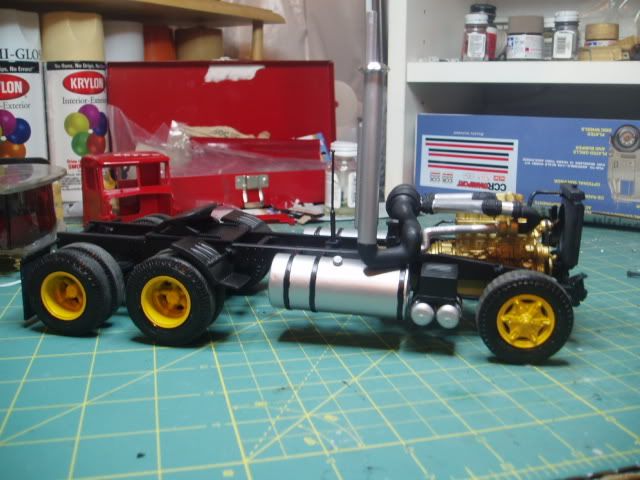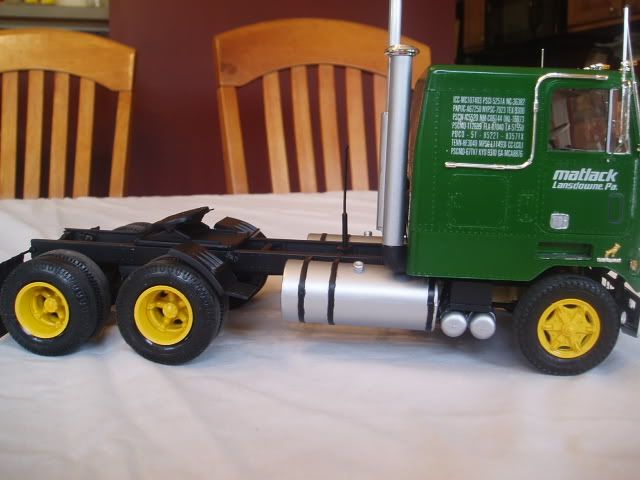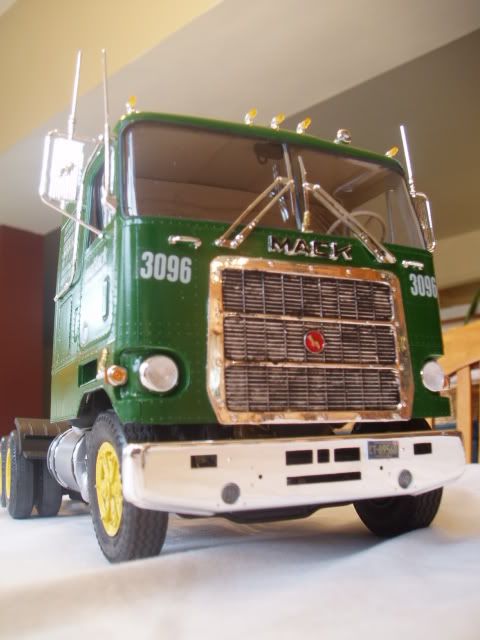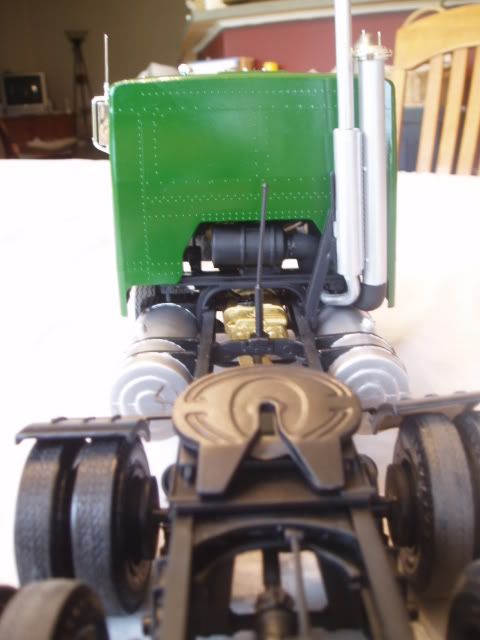 Looks like my pogo stick is a little bent; have to remember to fix that.
Hey! Who let the Dogs out?
Jim