You are viewing the archived version of the site.
Go to forums.kitmaker.net for info on latest news and other content.
Massachusetts,
United States
Member Since: May 05, 2002
entire network: 8,074 Posts
KitMaker Network: 2,574 Posts
Posted: Tuesday, November 29, 2011 - 06:51 AM UTC
Here is Andrea's subscription 54mm white metal figure of a Rough Rider.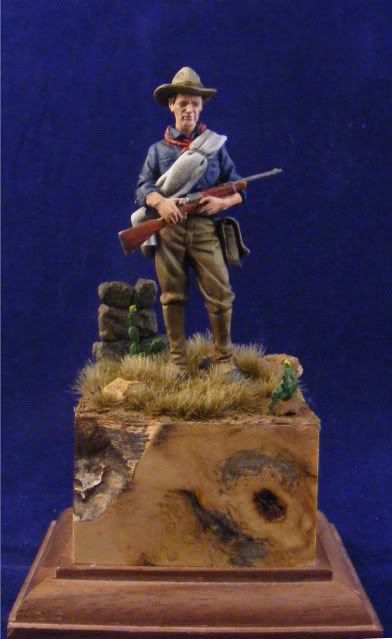 WARLORD
Associate Editor
Warszawa,
Poland
Member Since: April 23, 2003
entire network: 1,923 Posts
KitMaker Network: 309 Posts
Posted: Wednesday, November 30, 2011 - 12:36 AM UTC
Superb painting! You should enter our contest wit it:
Contest thread
Thanks for sharing!
Kobenhavn,
Denmark
Member Since: June 29, 2004
entire network: 6,760 Posts
KitMaker Network: 1,139 Posts
Posted: Wednesday, November 30, 2011 - 11:09 PM UTC