Hi folks,
Now I've got some enthusiasm back, I thought I'd share a few works in progress I've got on the go.
First up, a pretty simple conversion of a DML figure from their Gen2 'Panzergrenadiers Italy' set: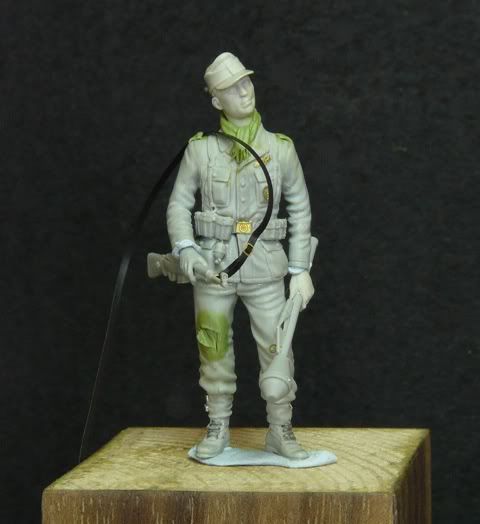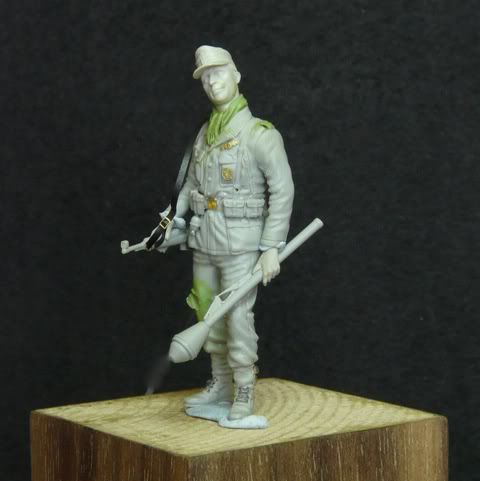 I did this one on the back of the Styrene/ Resin Quality SBS. Rather than it taking me a month, it only took a
night to do! This is one high quality set! Result!!!
Next up, is one I've been wanting to do for ages. 'Brothers in Arms'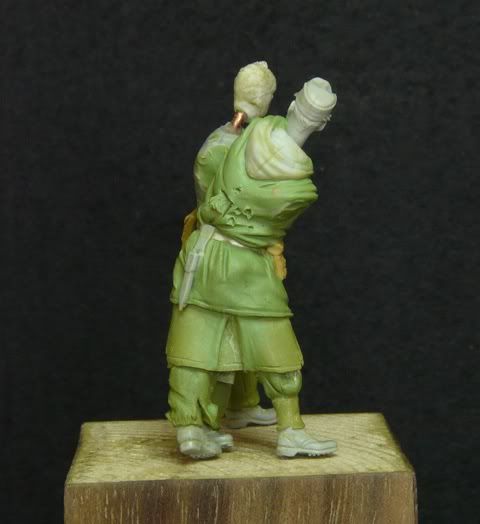 Last, but by no means least, 'To the last bullet'.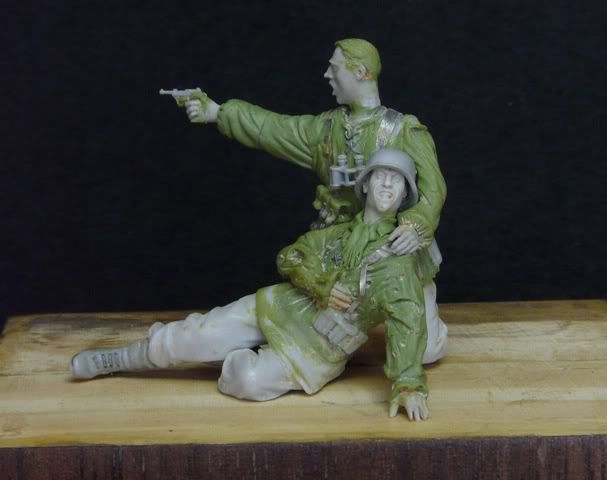 I started this one a while ago, but Jerry Rutman beat me to the concept on Armorama with 'Ich hatt ein Kamerad.
That one blew me away completely! I think this one might come close when it's finished though...
No idea when these will be finished, or in what order, but I'm getting on with them now....
All the best,
Gary.