Hi Guys,
This is a long shot but does anyone have this kit Grenadier Wearing Rolled Zeltbahn (1.SS.Pz.Div. LAH), WWII. 120mm, resin. Sculpted by Maurice Corry.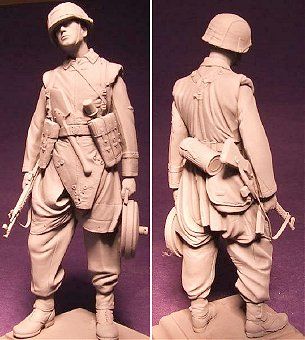 I did own but due to a puppy workshop incident, it got destroyed, unfortunately due to serious illness I've been unable to search for it again until now, the problem I have is that the groundwork i built really only suits this figure and i don't want to chuck it out.
If anyone has this figure and is willing to part for the right price please let me know, i know they were sold on ebay a few years back.
Cheers
Simon