I also noted that the inclined trailer ramps in real life were spaced closer together than on the model. The ramps should align almost perfectly with the width of the legs on the fifth wheel.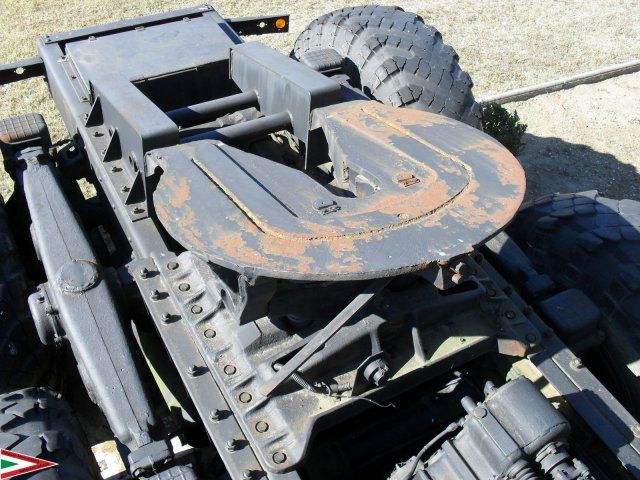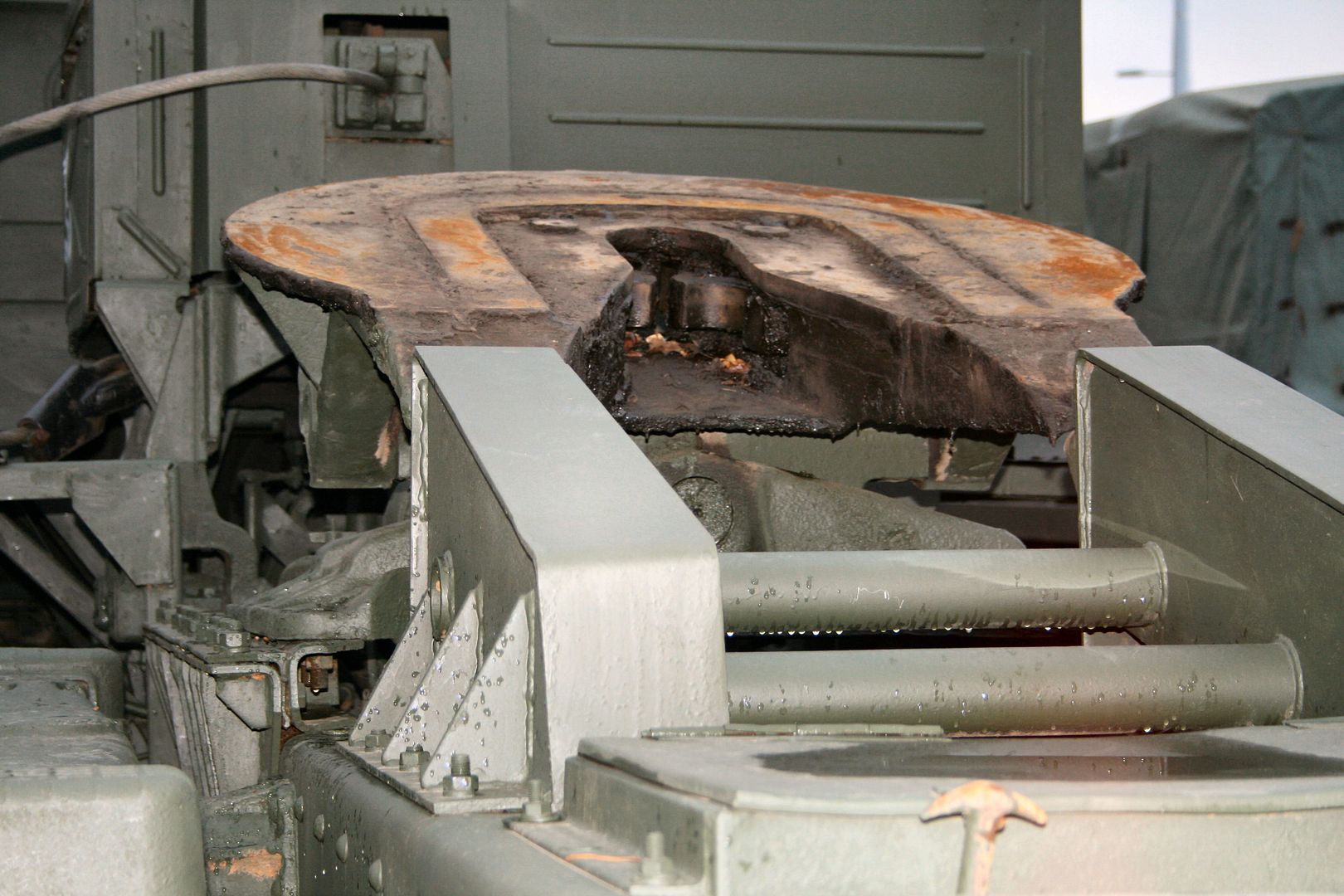 It appears to me that the mounting flanges on these ramps are wider than on the model so that when the ramps are bolted onto the vehicle they extend further towards the centerline of the truck.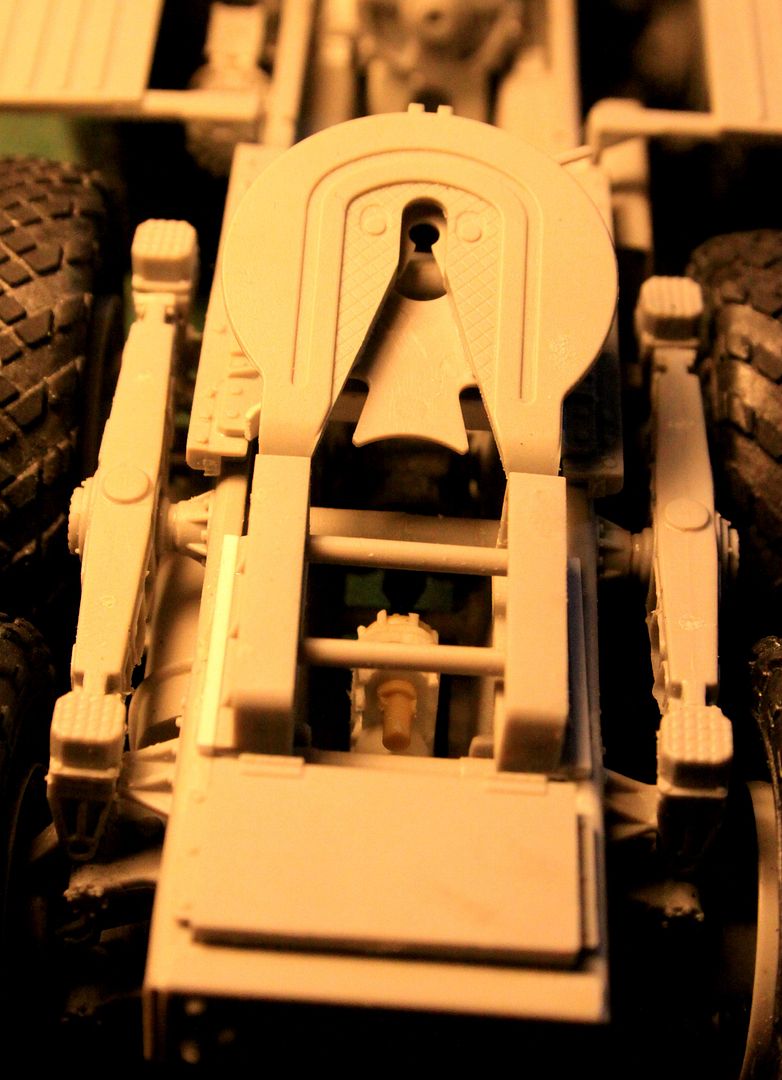 I therefore lengthened the right and left mounting flanges on the trailer ramps while shortening the two rods that bridge between the ramps.