Jump'n back to an earlier 537 topic; That being the off-set winch.
Just found the BEST photo I have yet to see illustrating this very obvious mistake on Trumpeter's part!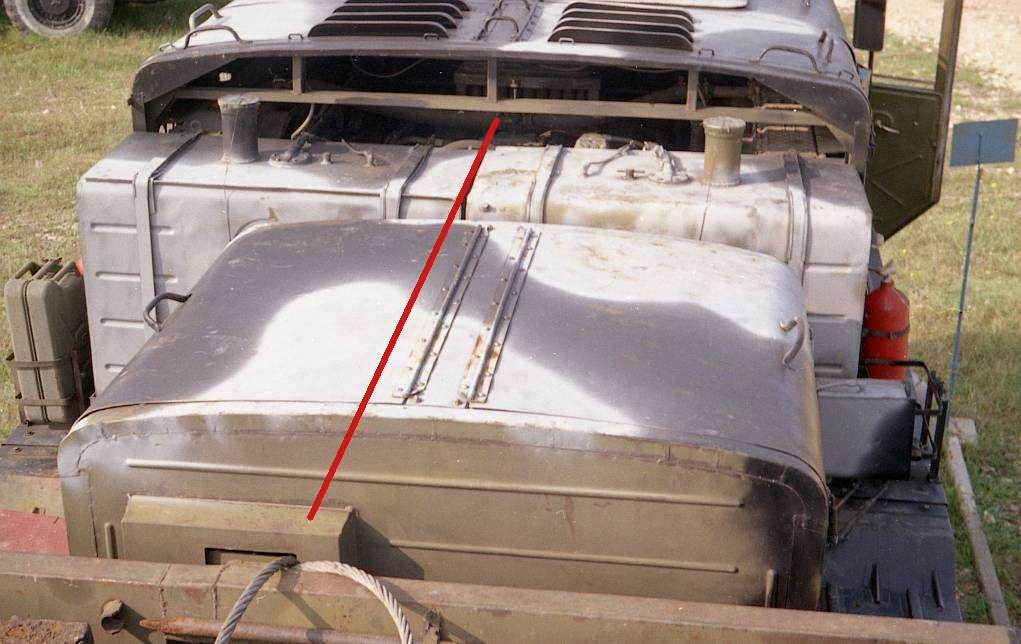 The red line marks the centerline of the tractor which is indicated by the separation between the two gas tanks. The two tanks being exactly the same size and centered across the width of the vehicle.