Here I go with the simple build of the two.
The Space Marine Hunter,
Closer look at what is in the box.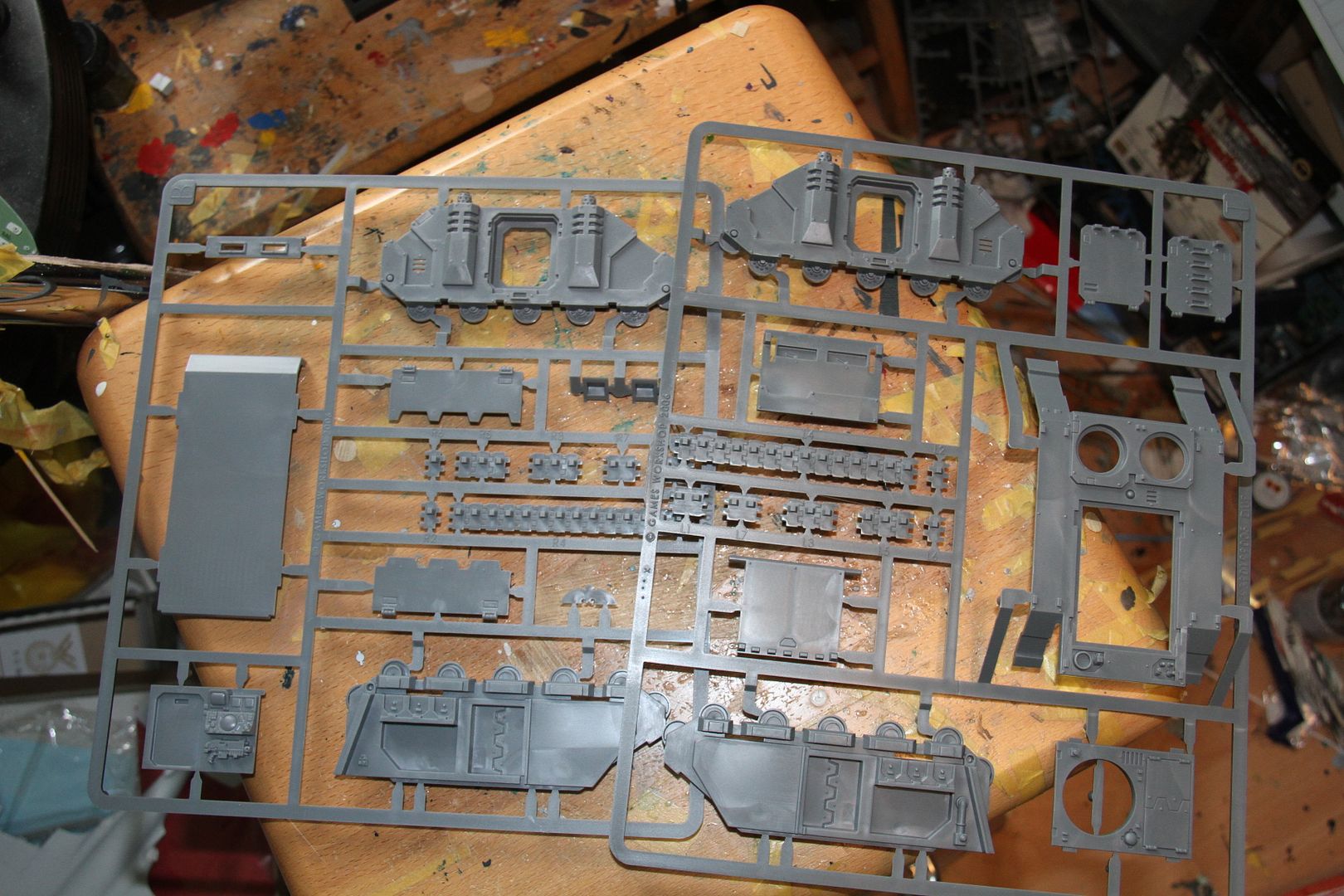 The first two sprues contain the basic "Rhino", which is a 40th Millenia version of the old M1113 APC.
The larger of the other two has parts for either a Hunter or Stalker AA vehicle, and final smaller sprue has options for Driver and commander figures.
It has to me remembered, that as well as a nice model, this also forms part of the Warhammer 40K gaming system, so construction is very simple,
The basic hull. A mere seven parts, I have left the link and length tracks off to make painting easier.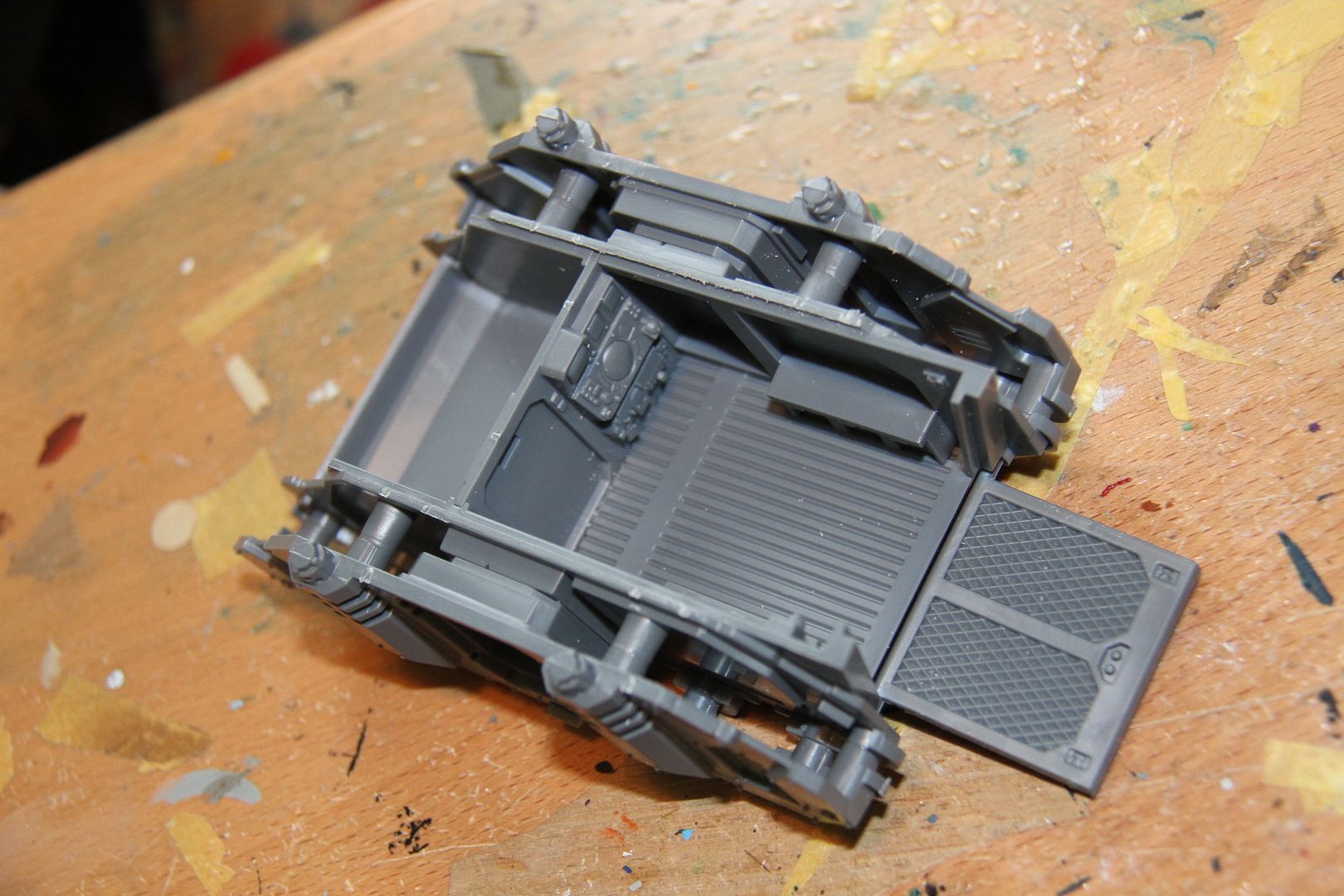 The interior provided is only for the standard troop carrier, so the rear hatch will be cemented shut.
The basic body work together.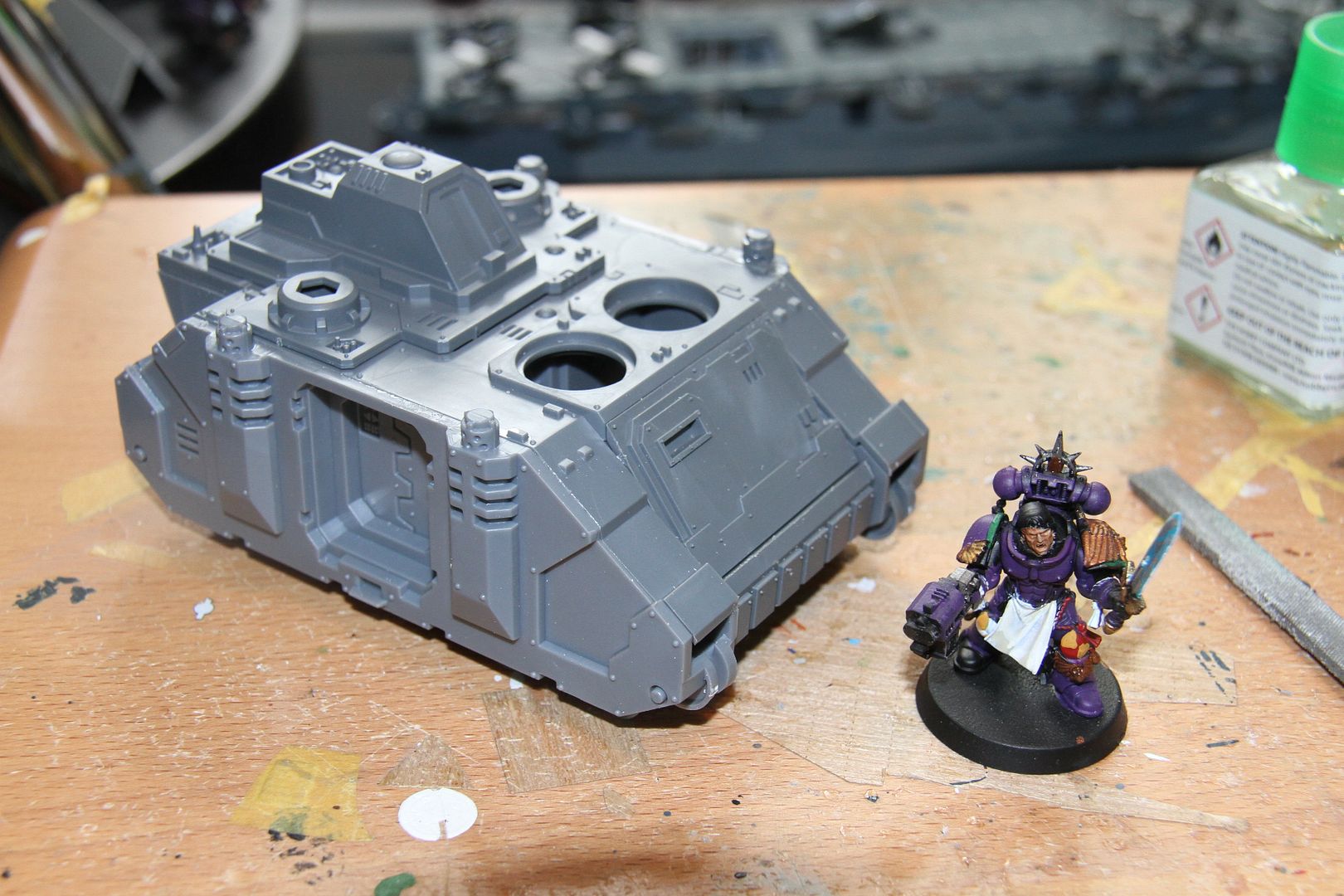 For scale I have include a sergeant 1st squad, 4th Company of the Hawklords chapter, in whose colours the Hunter will be painted.
Si