Hull is mostly done. Need to finish up the fenders, and then the casemate. PE grilles on.
Always go with the kit part here, but I finally tried out this grille. Some work to get it on, but it's on now.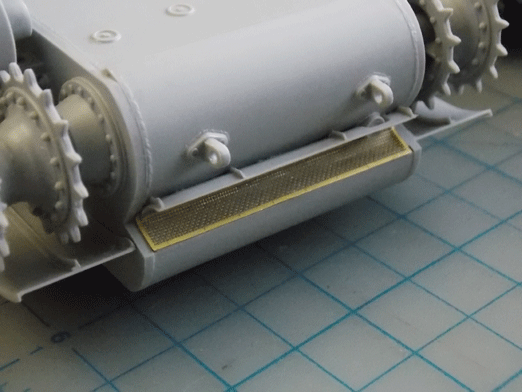 Casemate fry fitted. Looks like there's gonna be some filling to do.