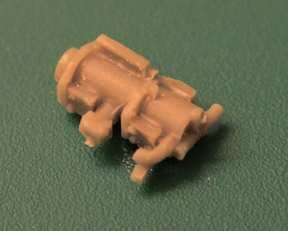 4 cylinder air compressor (I think) . . . . . . . . . . . . Mystery device
This is how they want you to put them together.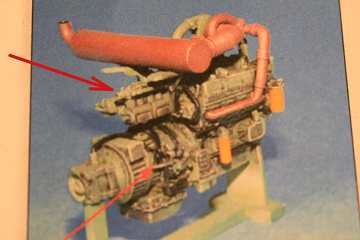 And they tell you to put them here.
Also; what is all that stuff on the transmission? Never saw anything like that but if I had to guess it is either some sort of cooler or an electrical generator????
I think now that maybe the person who originally mastered this engine model was not looking at a HEMTT reference, they were looking at a gen-set reference. An emergency back-up electrical generator set that happen to use the same engine as the HEMTT.