The English manufacturer Aviattic offers a wonderful small kit of the Daimler "Marienfelde" - a typical German lorry from the 1st world war.
The kit consists of 50 resin parts, 27 photo etched parts, clear foil for the windows, decals, wire, chain, and aluminium pipe for the exhaust. The quality of the parts is highest class. The resinparts are fantastic, the building is not different from a standart plastic kit.
Orderable from the website of Aviattic, with a delivery time of approx. 7-8 weeks after placing an order!
Here are some pictures of the mostly glued together sections... and some singple parts which will be glued later...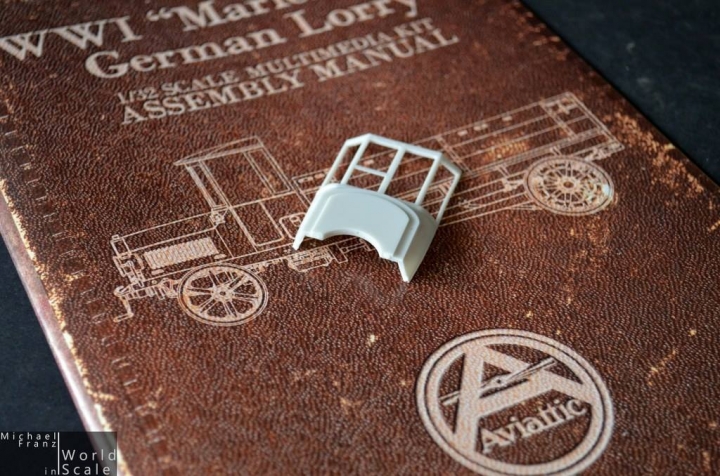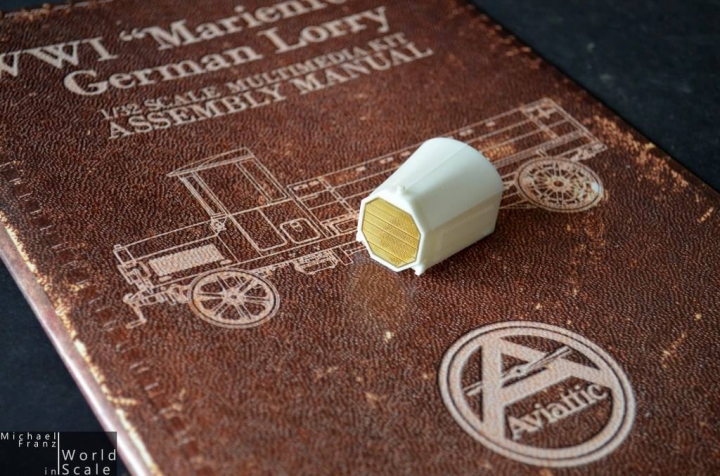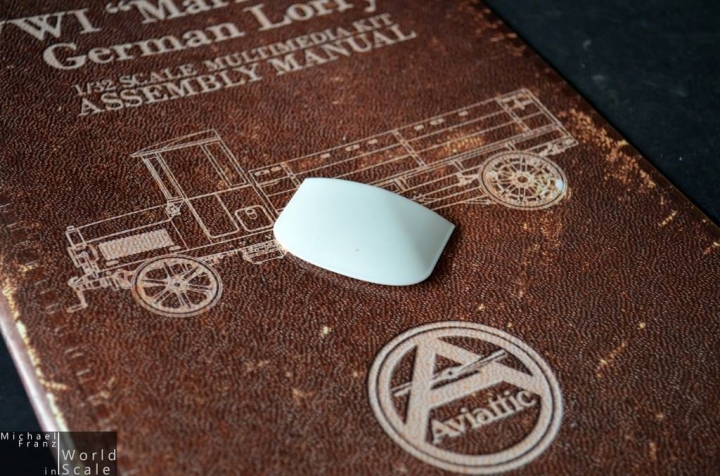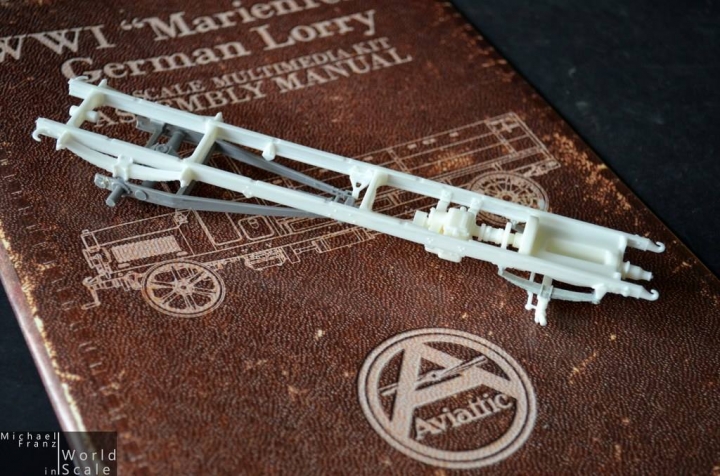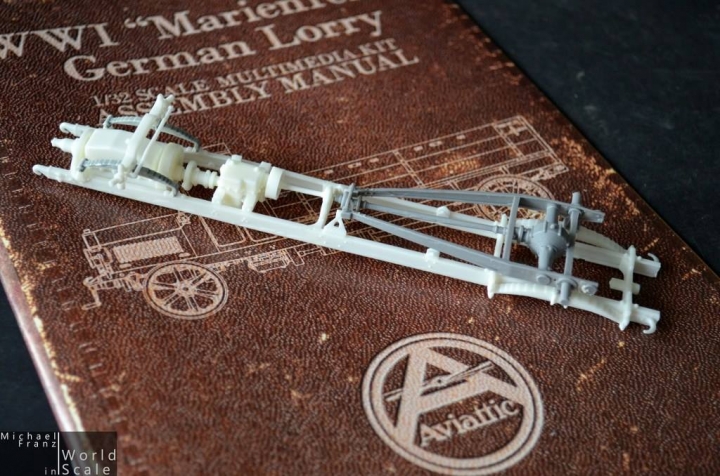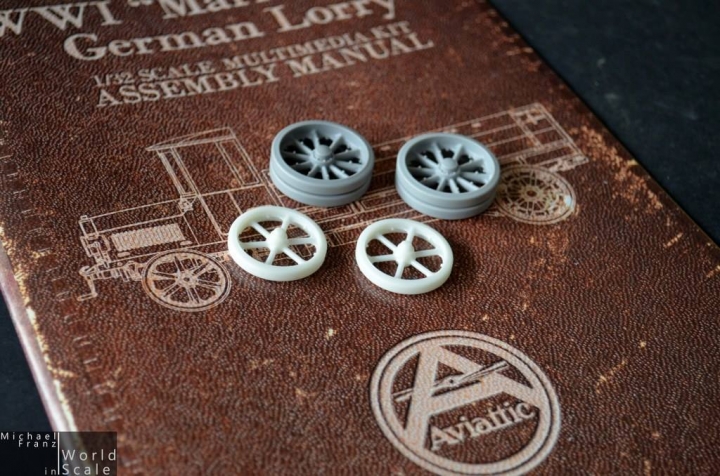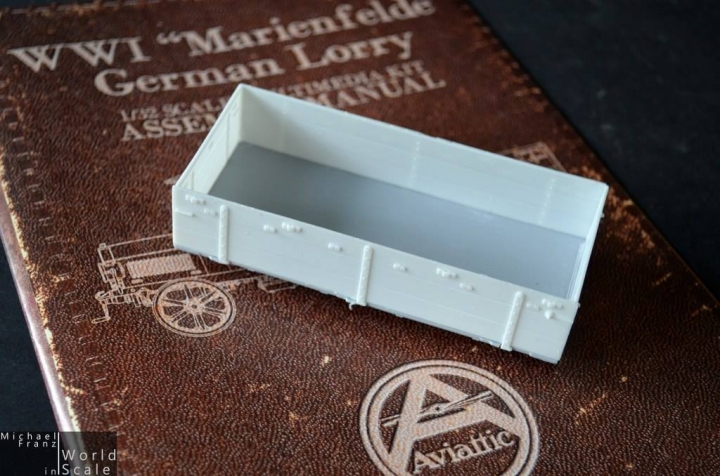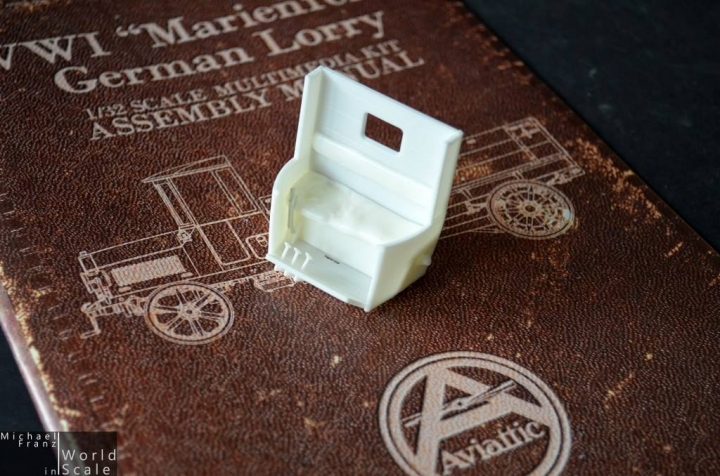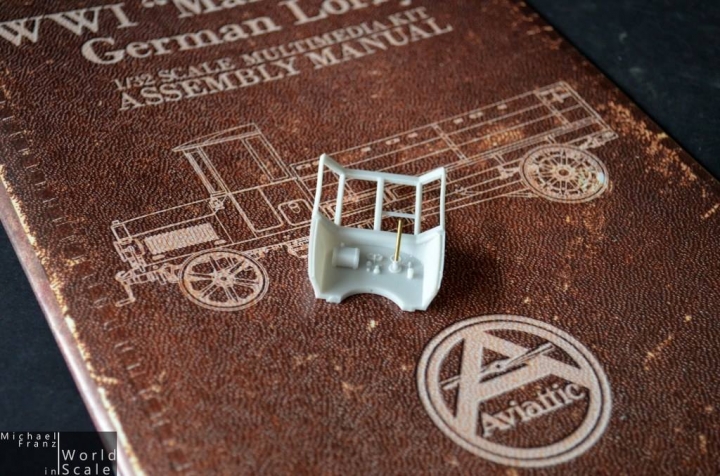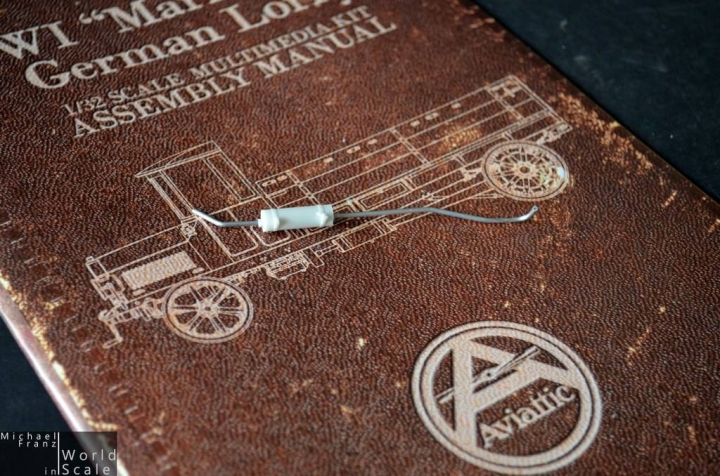 All parts black primered: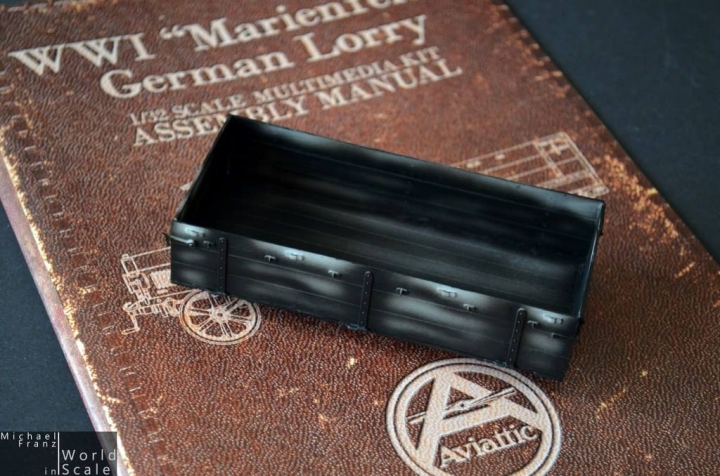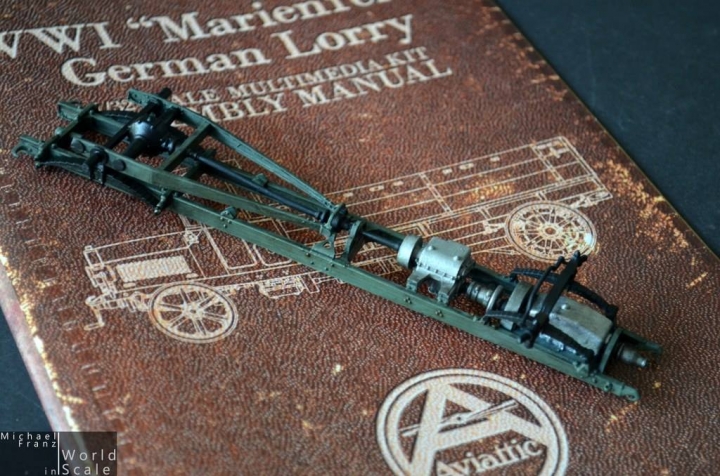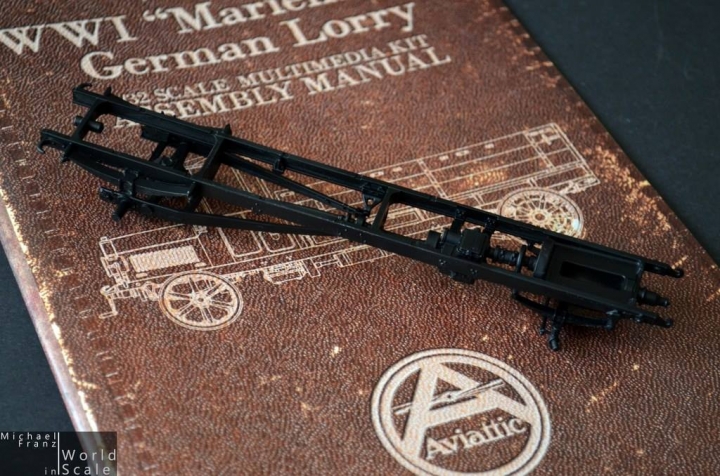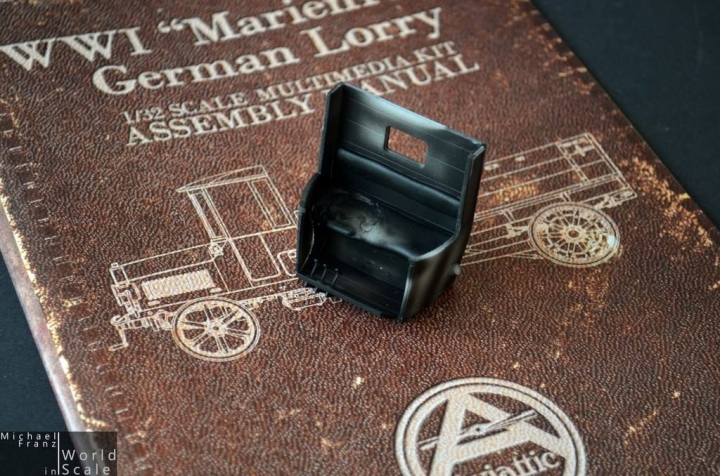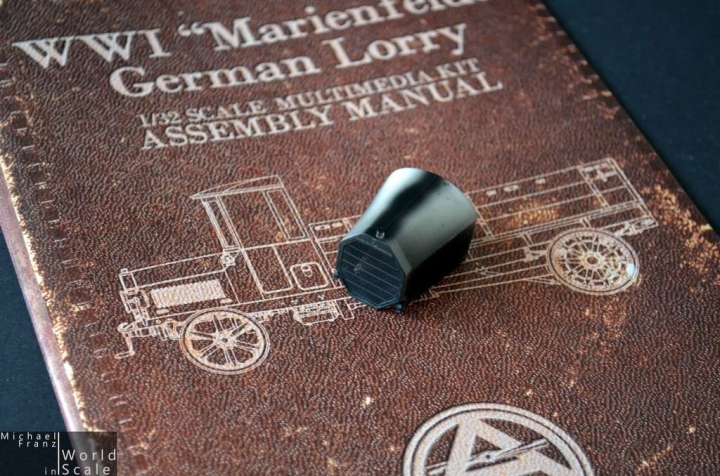 And painted with a mixture of three Lifecolor colors ...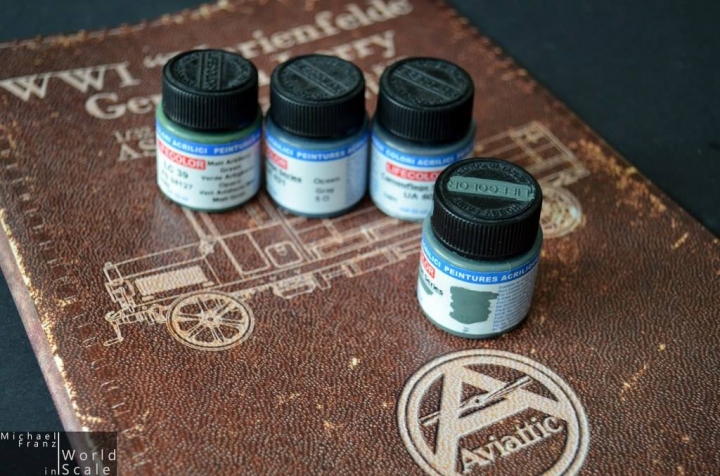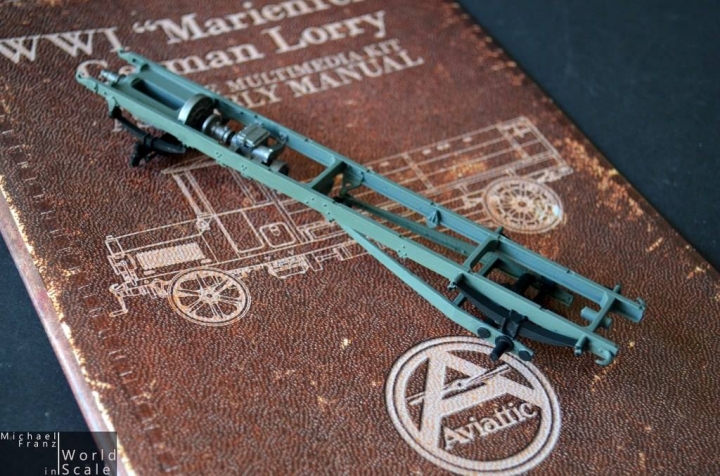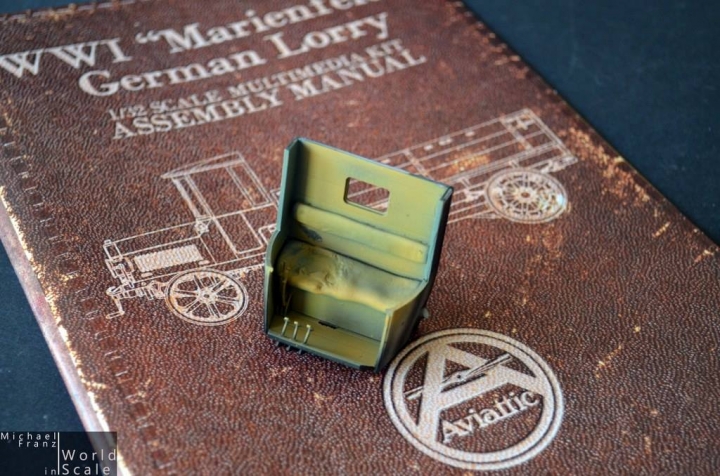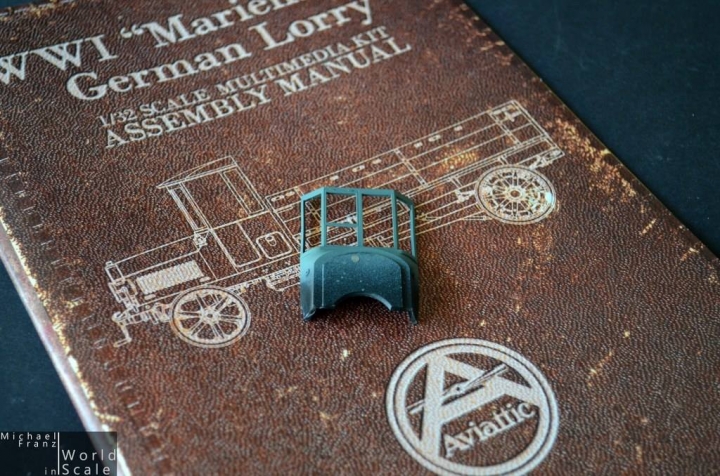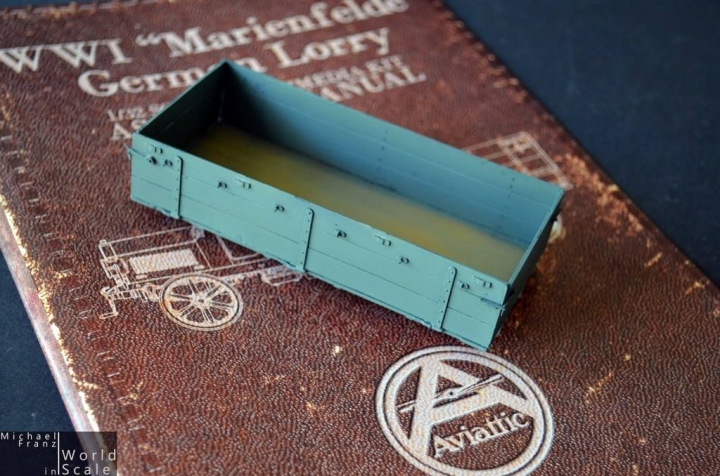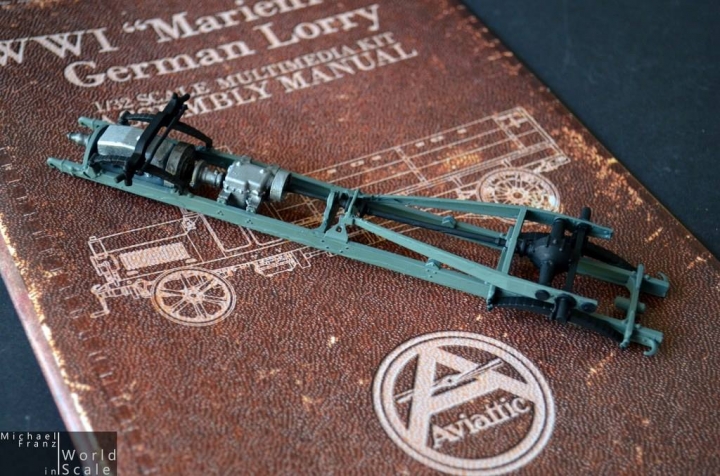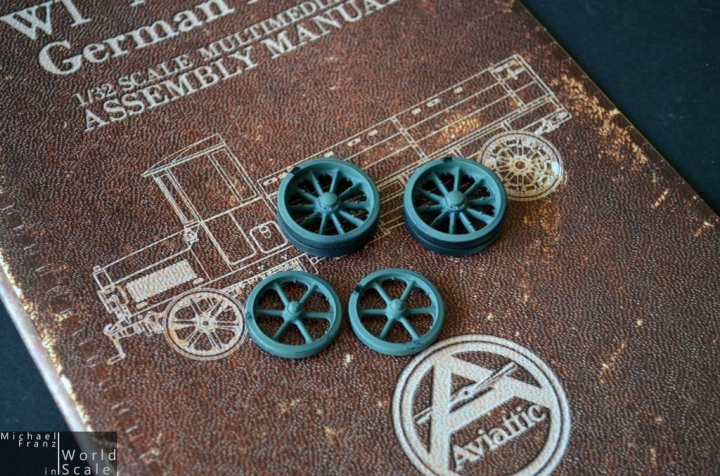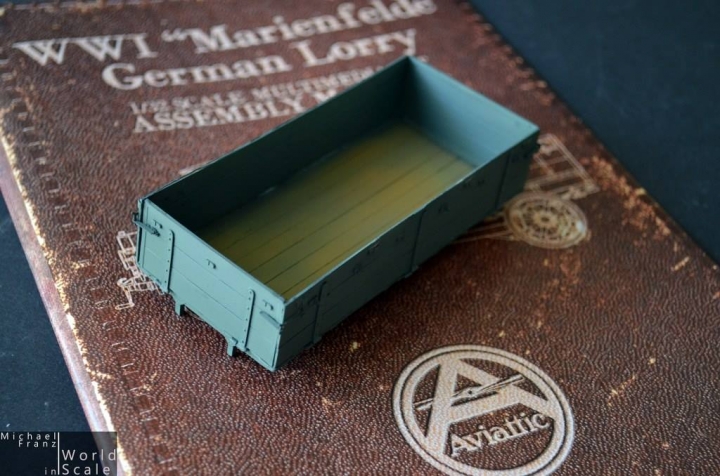 And some first bit of oil colors added ....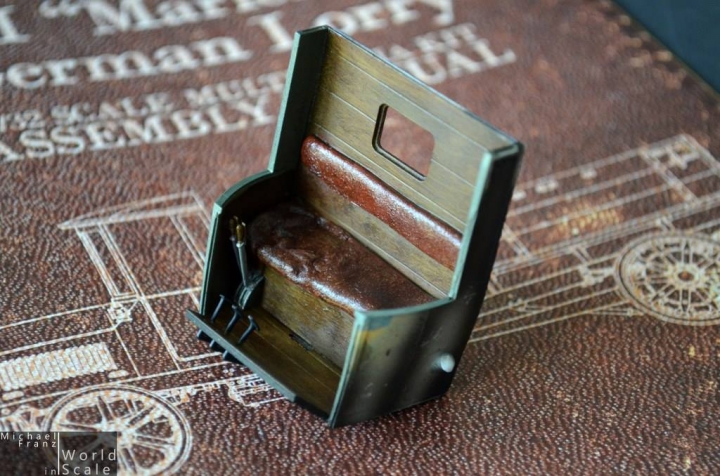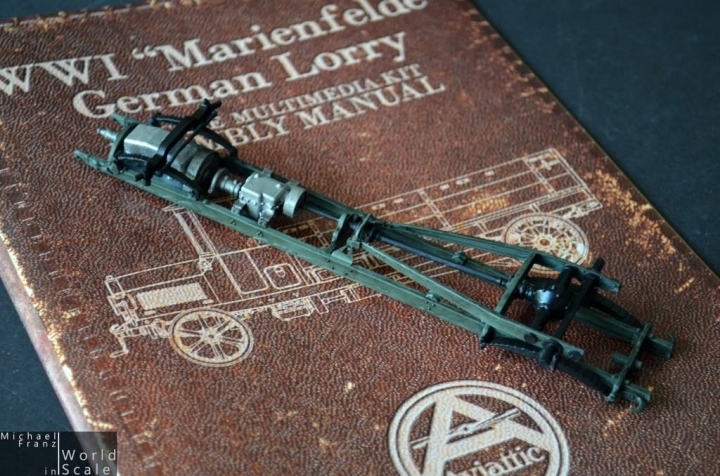 Cheers
Micha