Hello model freaks and geeks.
I'm a fly tyer/fisher, and use some of my tying supplies for models with great success. I'm working on a Zvezda BMPT and it occoured to me that I ought to share with you all!
There's this stuff called "Ultra Wire" it comes in a bunch of sizes, and a b'zillion colors. It's made to wrap around the shank of a hook, so it's malleable as all get-out, holds its shape amazingly well, and looks great when used as engine wires, cockpit wires, tubing, ducting, plumbing, etc. Most of it has a shine to it, some metallics are available, and they all take paint or clear coats well. There is also a lead-free lead wire (used to weight flys) that again comes in a bunch of different sizes. Quite useful when you want the wire to lay down over details, but it only comes in grey.
You non-fishers can pick this up at your local fly shop, or Cabelas, etc. Of course eBay and Amazon have them as well. I was just in my local Cabelas and saw a set of like 6 spools for about $11.
Here's the size I use for most of my 1/35 projects: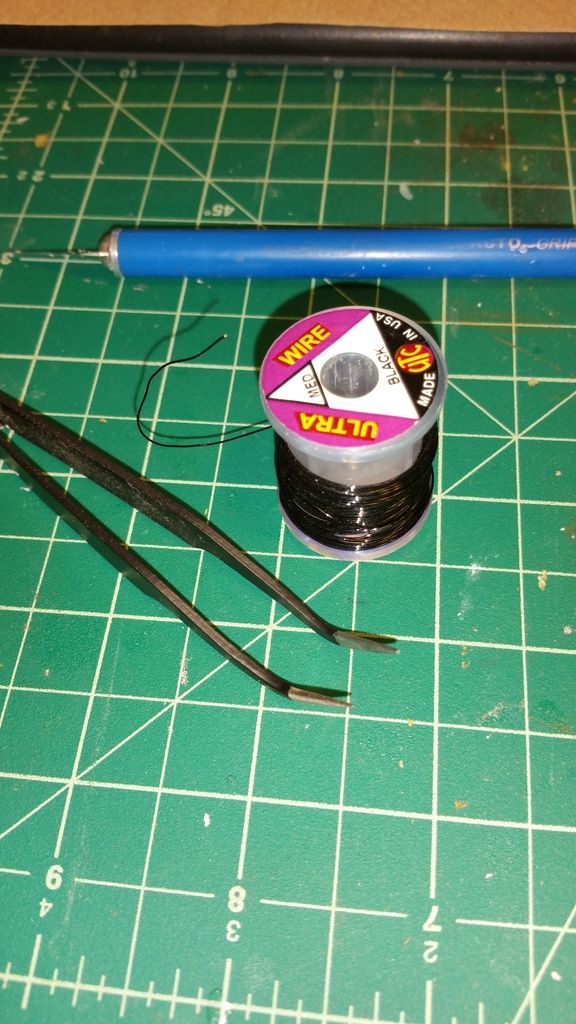 I hope you found this info useful!