After the long slog of the Bismarck, something a little simpler, Academy Warspite, with Pontos' first upgrade set.
Still complete, but only 3 sheets of etch instead on nine!
Here is what we've got.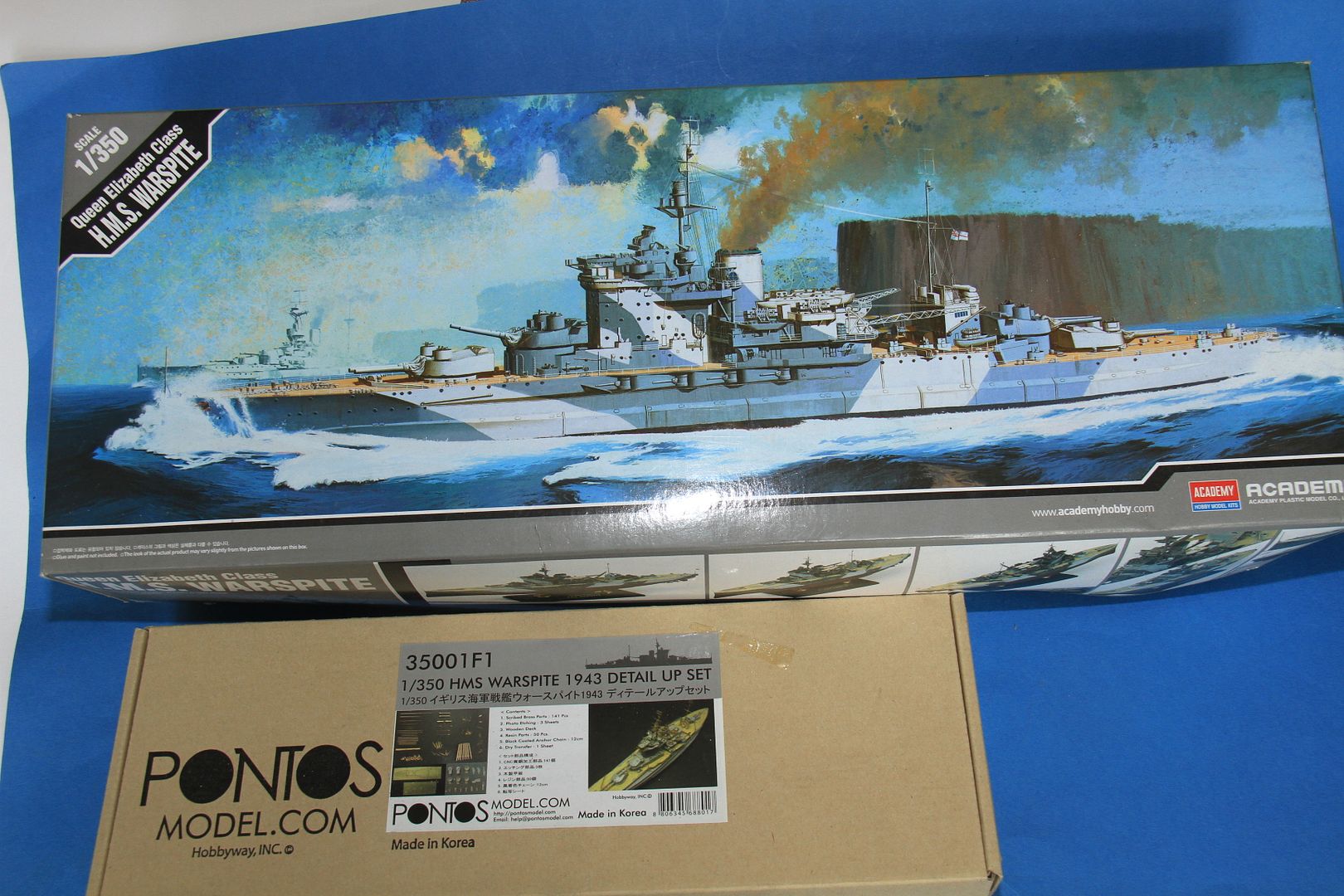 Preparing for keel laying. Hull half with three internal bulkheads.
Keel laid, hull halves fit well.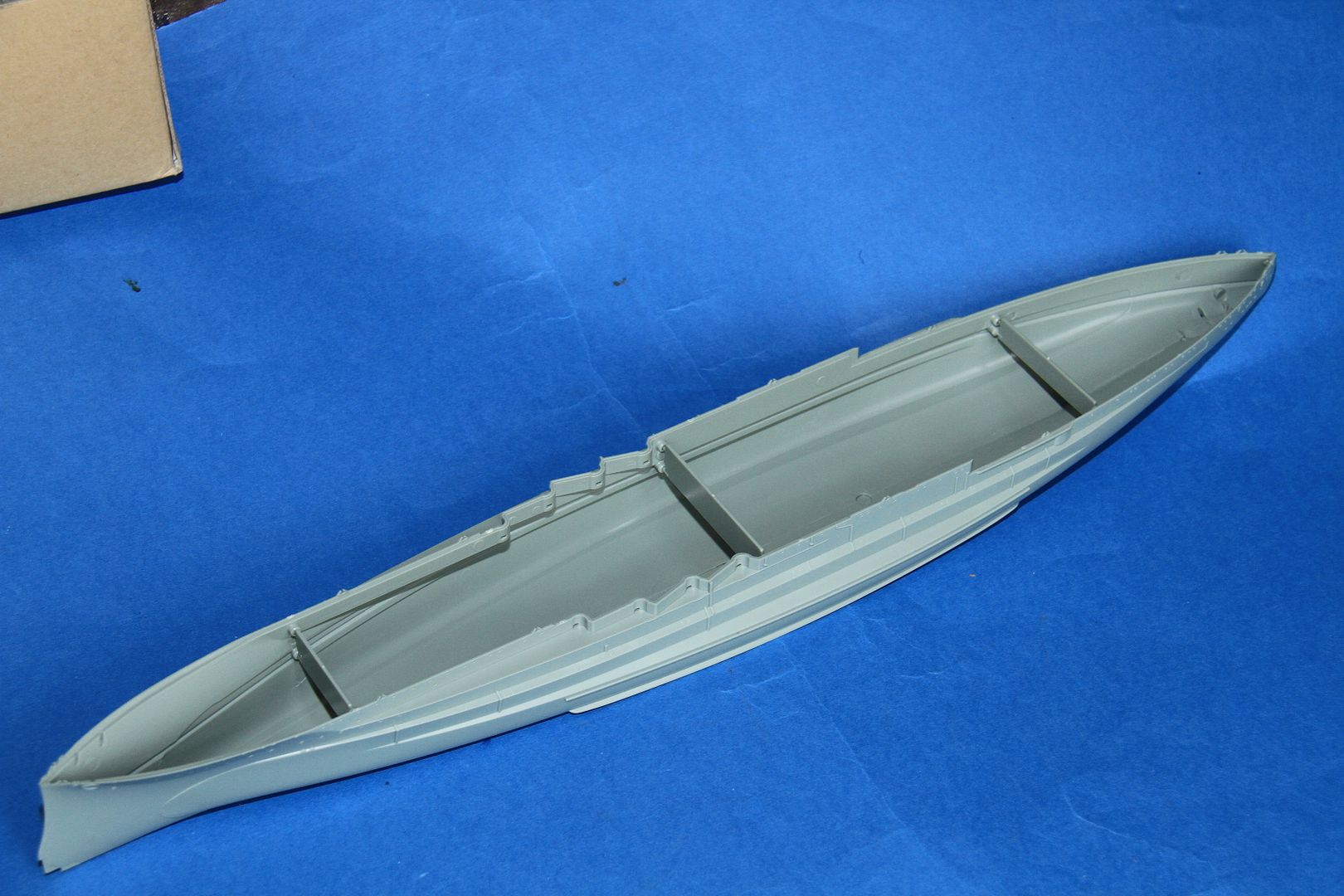 The forefoot, moulded separately.
And fitted in place.
Prop shafts and rudders fitted, the shafts were moulded integrally with the brackets, but fitted well.
Destruction on the maindeck started, ready to take the wood deck.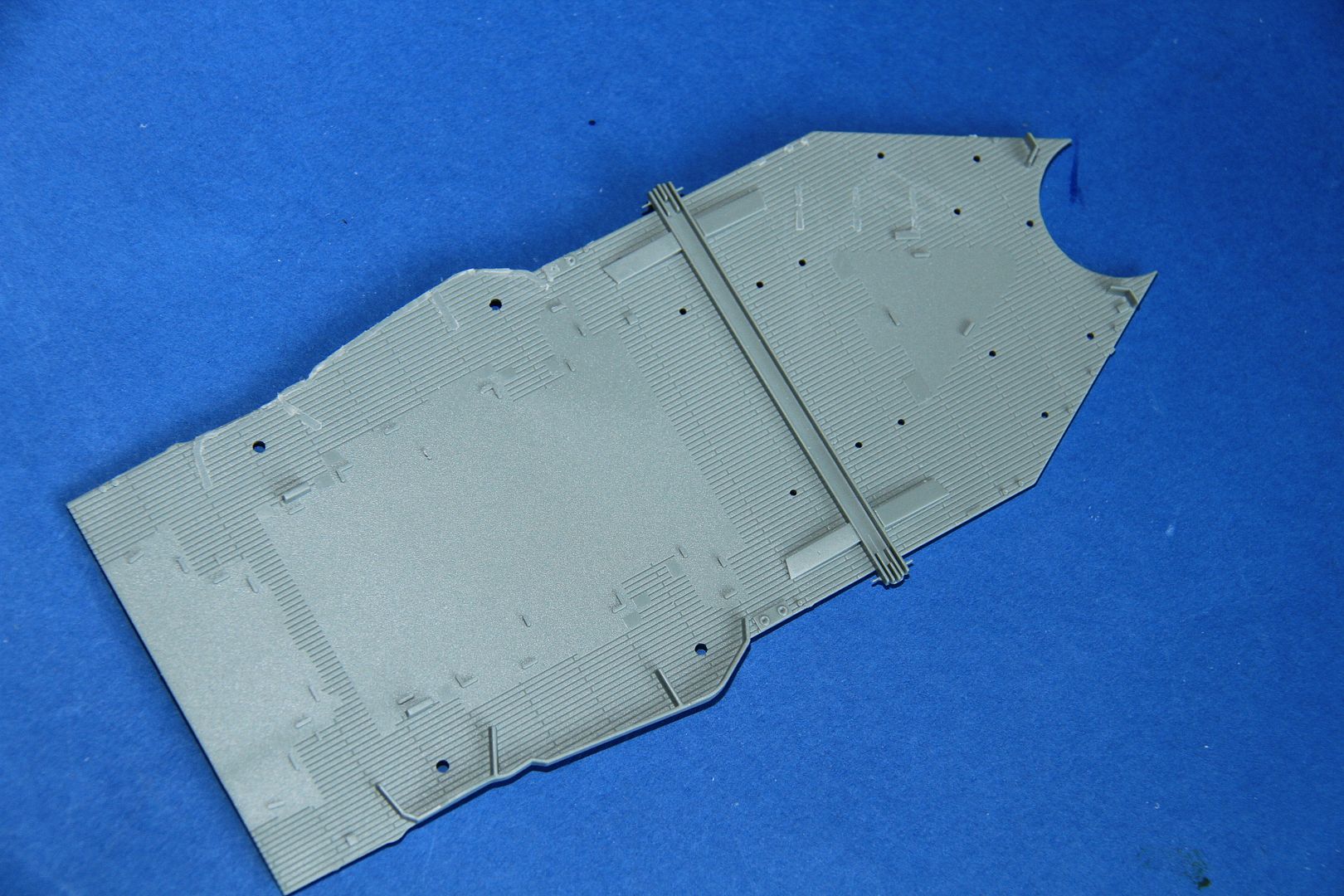 even on the underside, supports will be repaced with etched parts.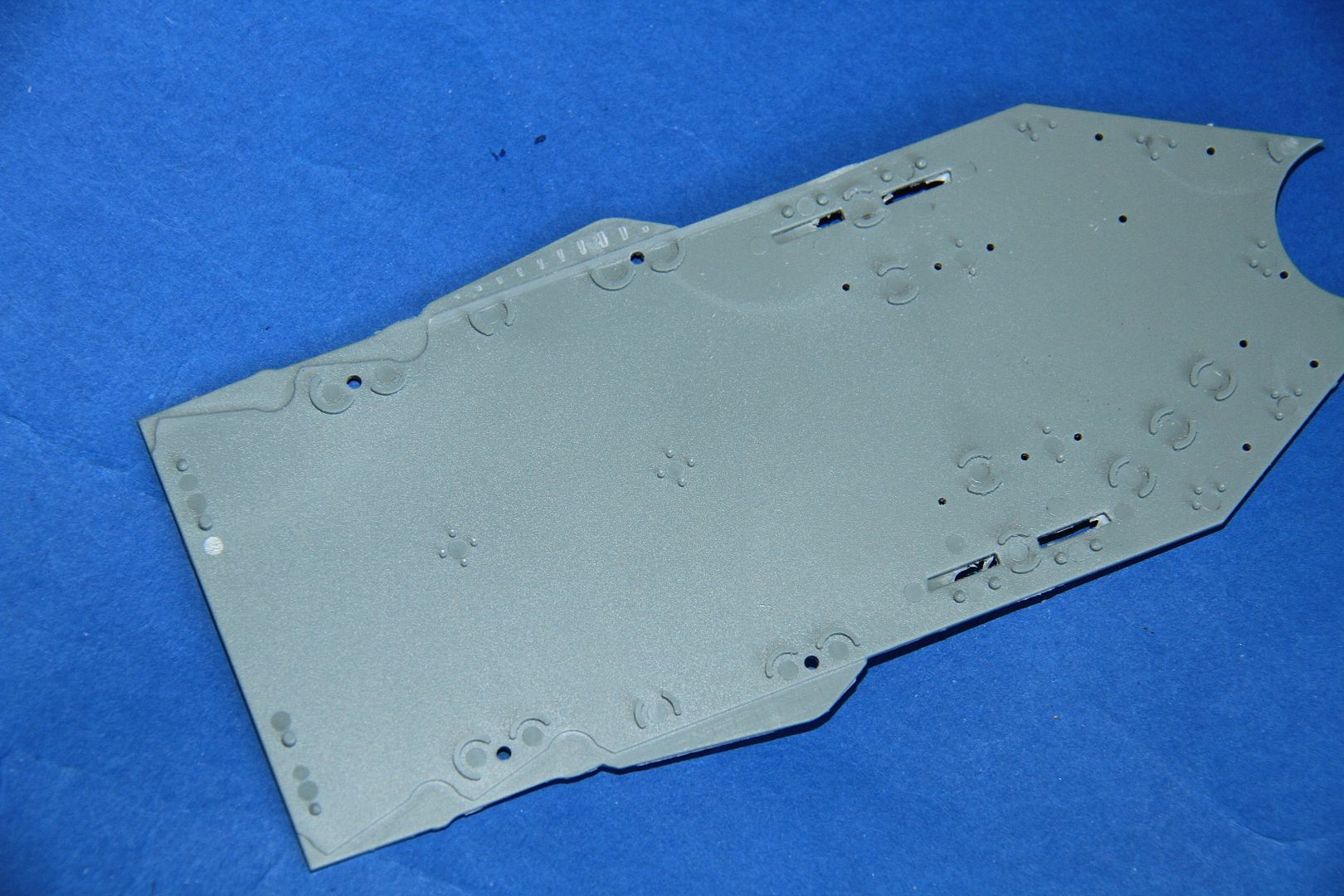 A bit of colour on the hull, good old Halfords red primer.
Destruction done and decks test fitted, might need a little clamping but not too bad.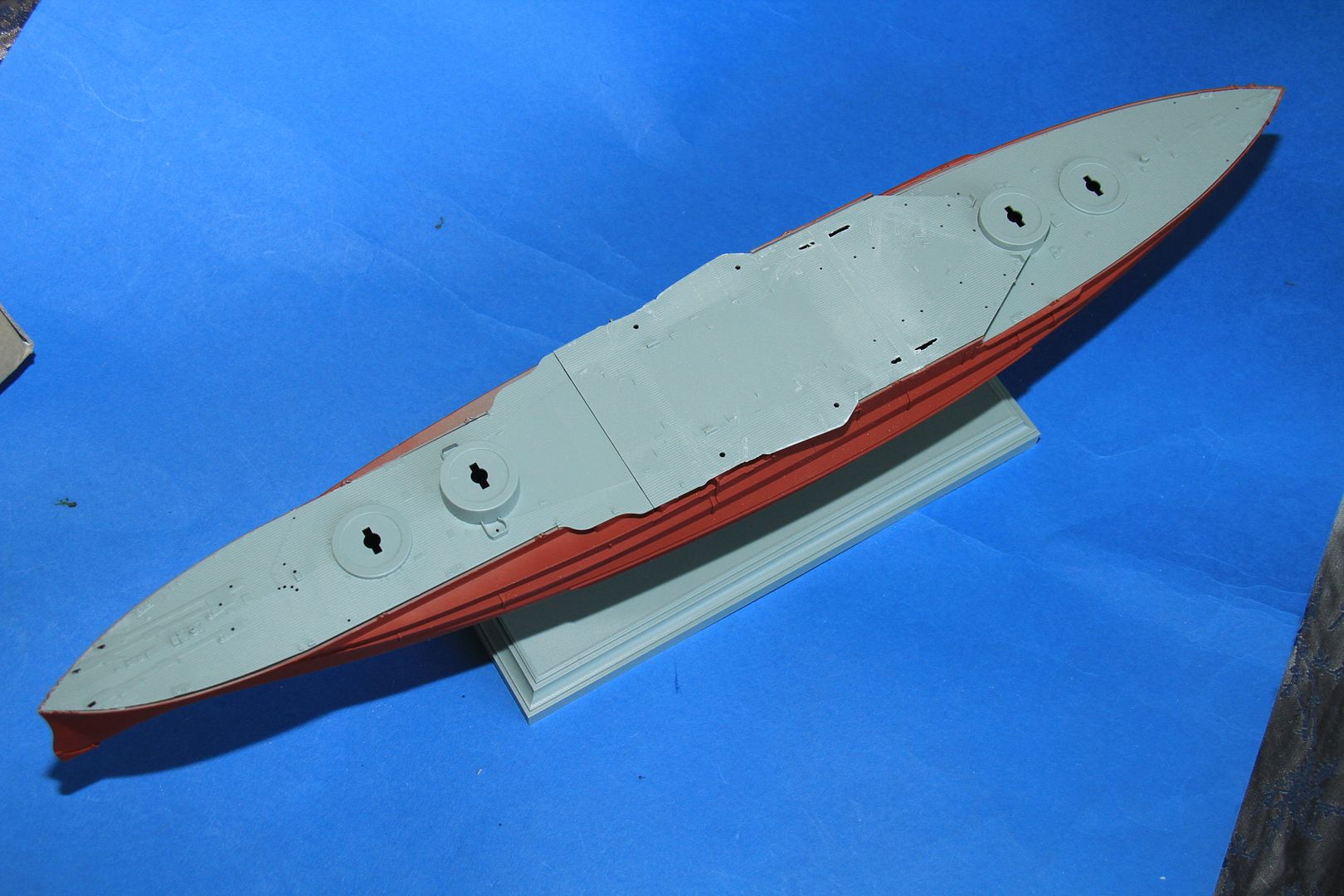 Cheers
Si