Funny you should ask. I was just about to post an update.
I have been working on some new details that I found after receiving some good images of the bridge sections from Andreas.
I added the hydraulic lines and connectors to the end of the erector head.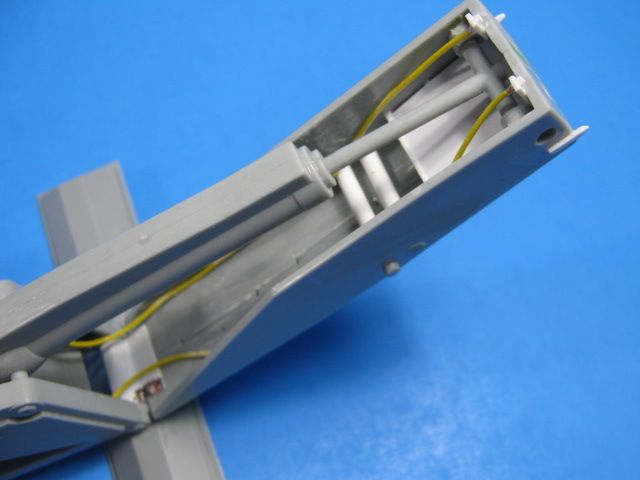 On the bridge sections, there are quite a few missing pieces.
Both sections should be identical, with the exception of the piston and its parts used to raise them. The rest of the basic structure is the same though. First is a missing box brace (1), I rebuilt one and added the second missing "X" brace (2), then there should be a box and hydraulic hoses on each piece (3), not just one side as Dragon modeled. Lastly, there is a rod at each pointy end of the bridge (4).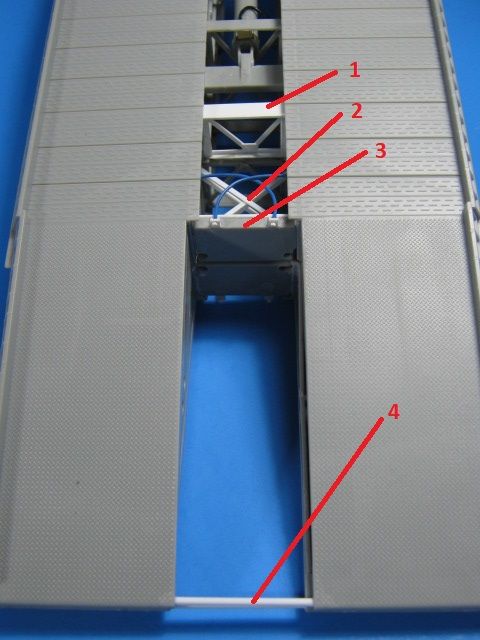 I also added the curved hydraulic hoses between the upper and lower bridge sections out of flexible tubing. Dragon gives you a hard plastic part for these, which will not allow the bridge to move if installed. Lastly, inside the section behind the first brace on the bridge, I extended the hydraulic line back to the second bulkhead with a piece of styrene rod so it wasn't just floating in mid-air. You can just see the white rod in the below shot.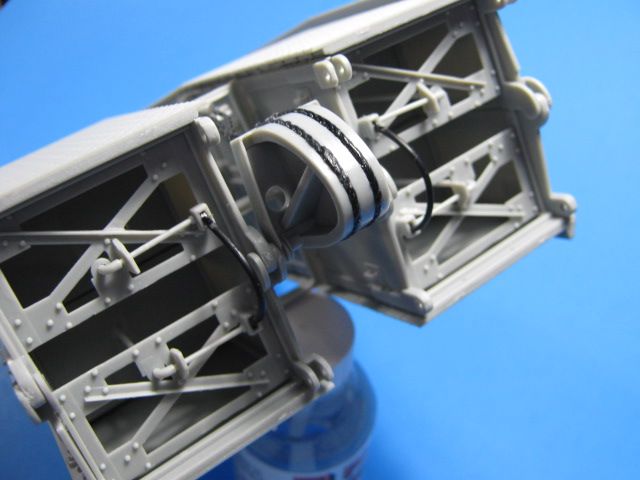 Now each bridge section is identical, which will allow either bridge section to be picked up.
I think it is now ready for paint.