It is with a heavy heart I bring you the news that member and contributor Burl Burlingame past away on 14 March 2019. (At far left in the photo above). Burl was a long time member of IPMS and Kitmaker Network espcially on the Aeroscale page. The last time I saw him was at the 2013 IPMS Nationals. He was gracious and gave me a copy of his book "I'll fly to Hawaii". It is a history of aviation activity in the Hawaiian Islands his beloved home.
Burl was a writer and newspaper man by trade but was at the fore front of WWI brass photoetch. Checking my collection I found I have 5 of his 1/48 Spandau sets that were in the IPMS Nationals Goodie Bags for 1984. He and I had done some work on the 6th Aero Sqn in preperation for publishing in a historical journal.
Burl's knowlege on between the wars Silver Wings aircraft was impressive. Some of his work can be found on our Aeroscale search engine. His water diorama of the S-38 Interisland Transport was a real joy.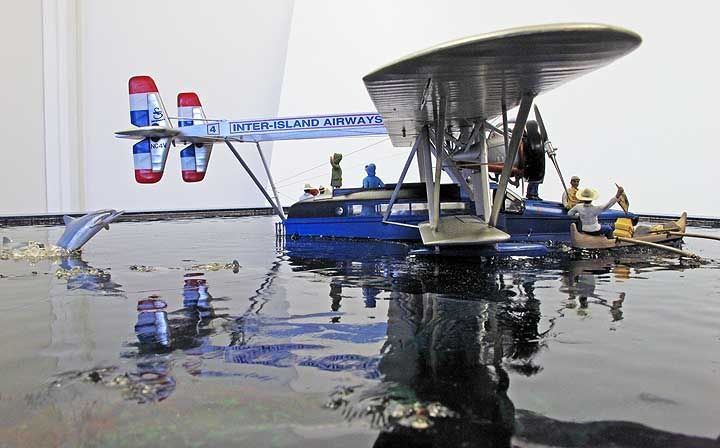 Good bye and Aloha Burl