This is a toy conversion Wheel excavator diorama project that I have been working on for a while now. I converted a toy 1/24 scale excavator model,for a diorama I wanted to do. This particular excavator is a model of the Volvo Ew160c model. There are some things that are a bit off, but in general overall look, it is pretty similar. I wanted to try and modify it to look like a show piece model.
The container is from an old project. I re-painted and re-weathered it, and made it to look even more dilapidated.
I will be adding a figure or two, maybe three and some accessories. Hope you enjoy the photos so far.
The original toy Model excavator: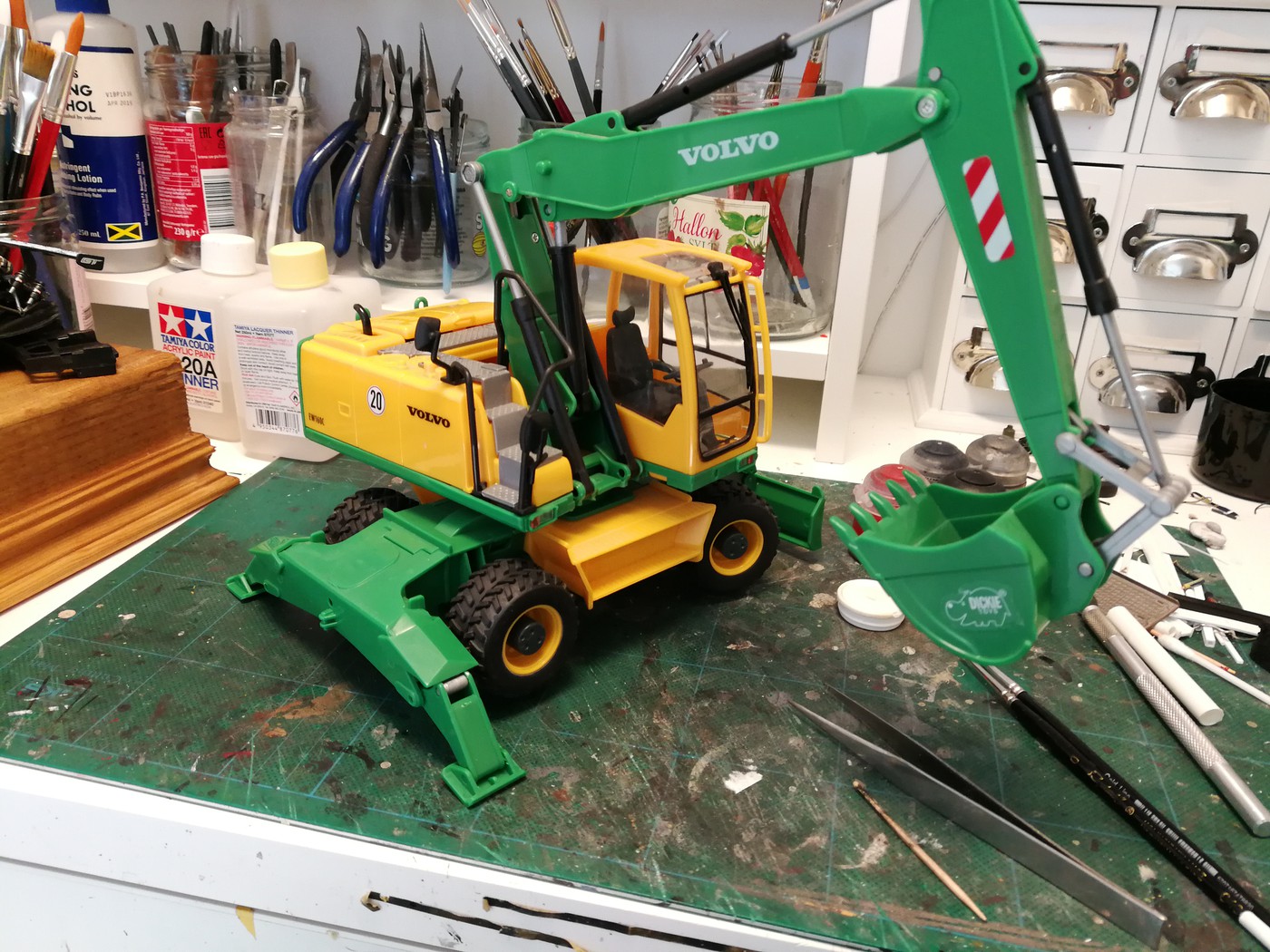 The excavator after re-working it: