As stated in the Big Rigs GB thread I started on an AMT kit as a precursor/warm up to the BG for next year.
The kit is the AMT Ford LNT-8000 Snow Plow Dump Truck, but is being built as a semi day cab instead.
Most of it will be box stock (there are a lot of unmentioned options in the box) with some minor additions along the way.
Been cleaning parts for several days as I was waiting for some supplies to show up. As with any of these old kits there is a lot of flash and mold misalignment to deal with. Cleaning parts is the therapeutic portion of build for me. Lots of styrene dust and bits all over the desk and me is relaxing. LOL
Other than the fuel tanks, I've only really assembled the engine so far.
While searching for references on the Ford V225/Cat 3208 I ran across Jim B's posting on another site of his Ryder box truck from 13 years ago where he mentioned accurizing the engine from a Ken Smith article. Thanks to Jim I was able to find both Ken's article and a German magazine article as well.
I scratch built the fuel pump and will be plumbing most of the engine. The fuel pump looks like a mini V8. LOL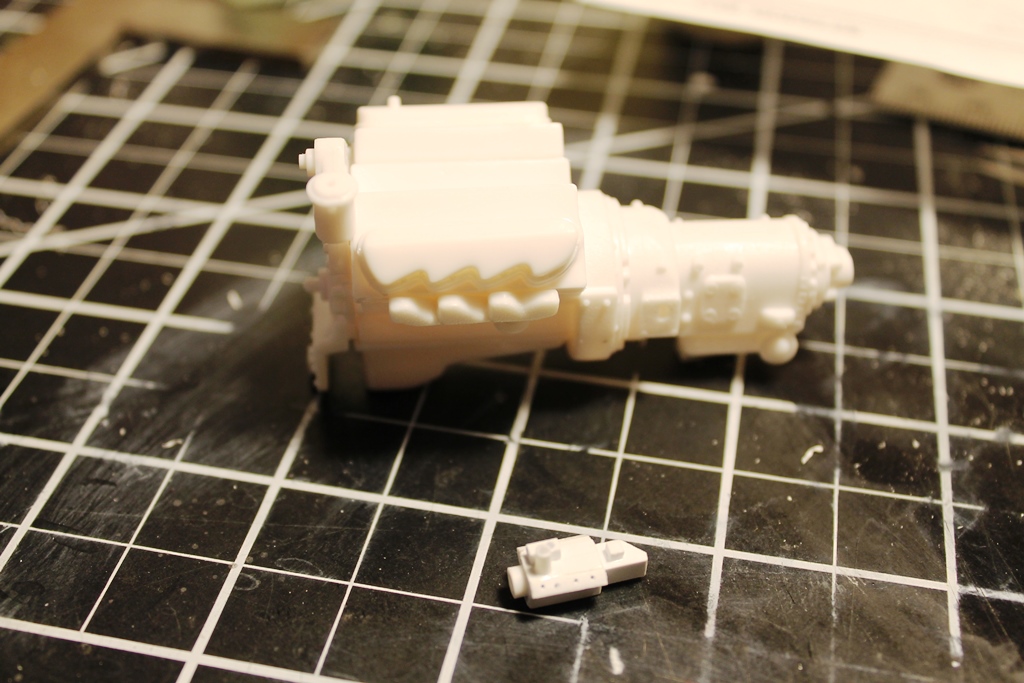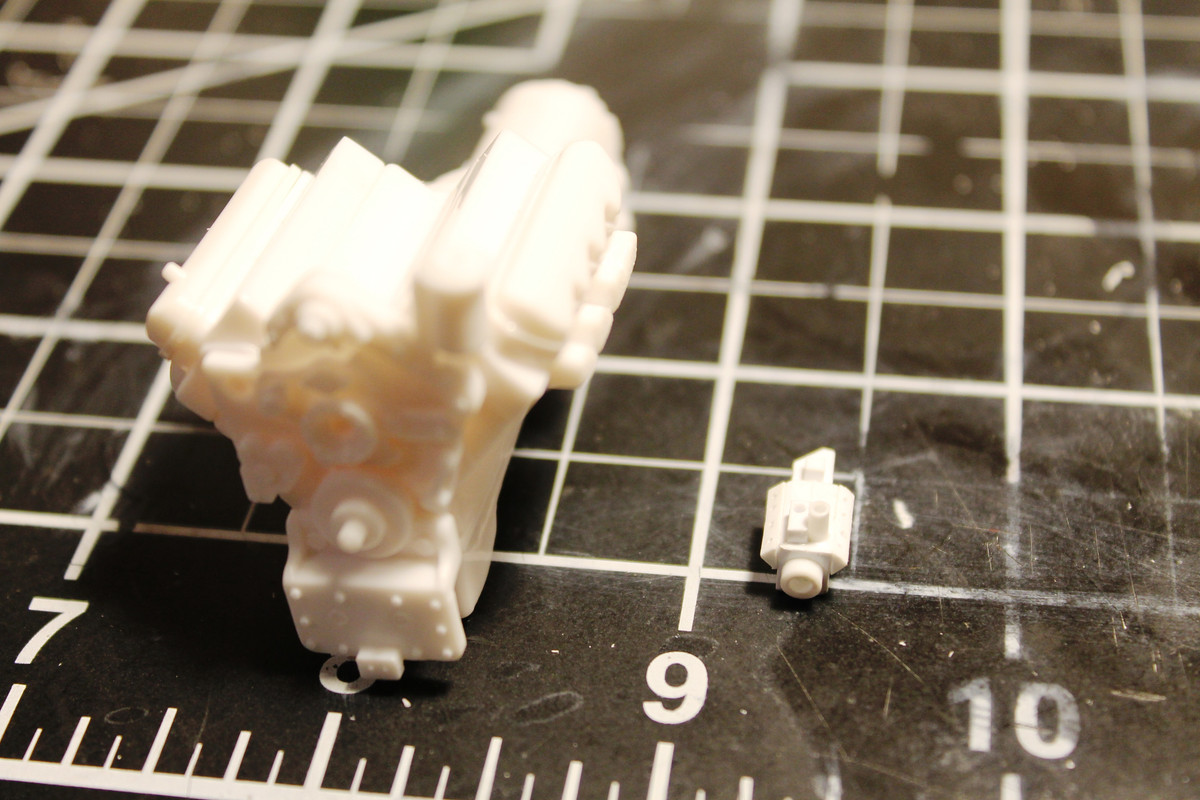 I'm going to use .015" solder for the injector lines and .035" for the fuel feed and air lines.
My new 1-2-3 blocks will be here later today so I can use them to align and glue the chassis.
Paint scheme is still TBD, but I'm kind of leaning towards a green body with a semigloss black chassis and aluminum tanks. Homemade trucking company decals most likely as well.